Updated 12/20/11 - Got my MA VIN!
Could 2010 be the year of the builder /painter? Jon A, and
STL
Scott have inspired me to take the bodywork on myself. I got off to a rough start, but that was appropriate, because this is a rough body.
http://www.ffcars.com/forums/showthread.php?t=231442
A late 2005 MKIII body, picked up in early 2006, it has every standard defect of its vintage – bad seams, lots of gelcoat defects, mold alignment issues, and really poor FFR body cutouts. Late last fall I ground out the seams and filled them with HSRF.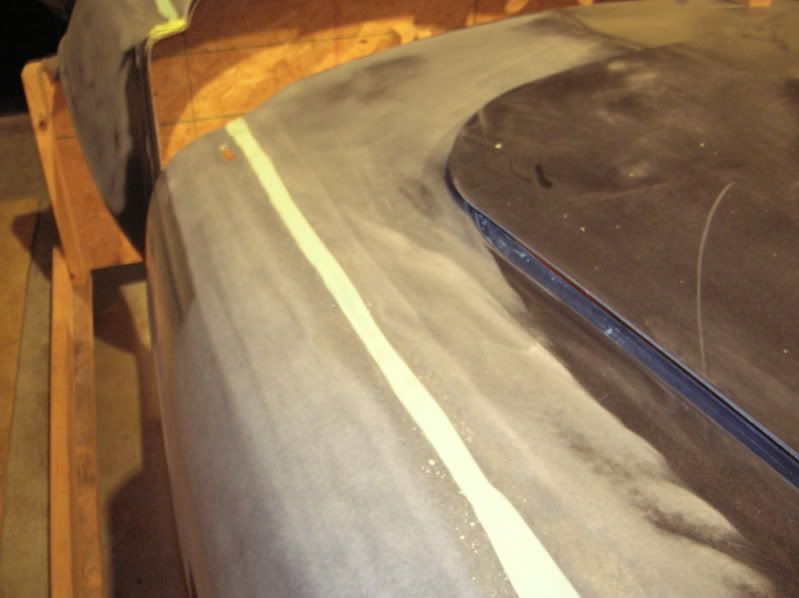 This cured over the winter, and I restarted the bodywork in earnest over Easter weekend. It's time to start the Rage Gold. Put it on…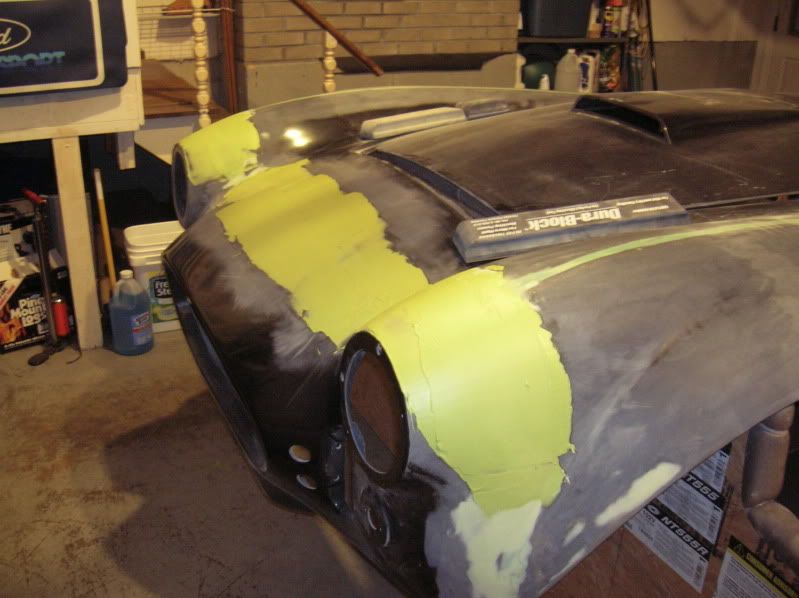 Sand it off…
Do this three or four time and it starts to look OK
J
I am using the Breeze hidden hinges, and this will create its own body work issues in the future.
(continued…)