Discussion Starter
·
#1
·
During the week, we did get the 302 and the TKO 500 bolted together and dropped it in the frame.
The main reason for getting the motor in the car was to see if Whitby's new A/C Heater/Defroster
Whitby Motorcars
would fit with FFMETAL's Firewall Forward and a 302.
So the answer is… I am not sure?
Here are the details:
302 is mounted in the frame with the Alignment pins in the motor mount total jammed up to the top of the slot in the bracket welded to the frame – all mounting screw loose
The tranny is mounted on the tranny A frame bracket – All mounting hardware loose
There are no shims any where
The motor is about an 1/8" to a 1/4" lower on the DS than the PS.
The PS valve cover sits slightly below the heat shield on the A/C unit and the is ½' of clearance between the PS Valve cover and the heat shield.
Questions.
1. Is that ½" enough?
2. Does the engine rock that much will having fun driving
3. The car is still on jack stands b/c my IRS rear axles are still not in, what else should I be trying to level to see how that might effect the ½ of clearance I currently have.
4. I do not think I can set the pinion angle yet and if I can I not sure how I do that
5. There are a lot of threads on raising the tail of the tranny, my tranny mount barely touches the tranny mount A Frame and the very tail of the tranny seems to be sitting on the frame. So i am assuming I have to shim it a little but I am not sure what height I am trying to achieve.
I was planning on temporarily attaching the header (ford race unequal length shorty headers, from FF5) I have so I can see if they are level
Pics...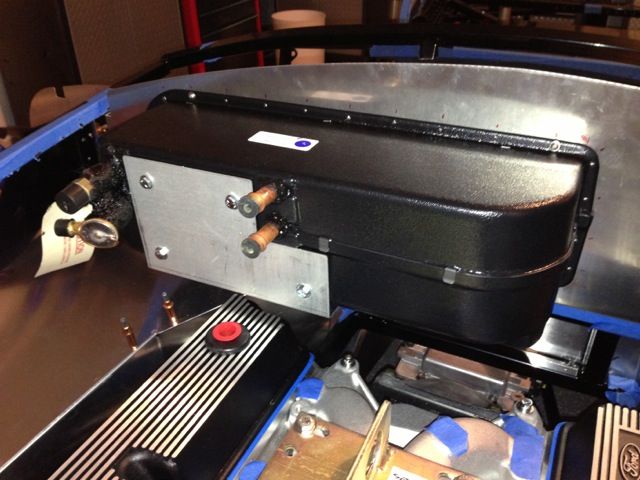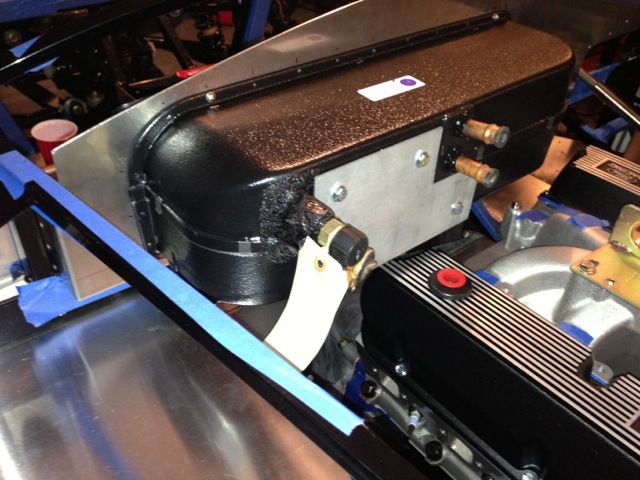 The PS valve cover just goes under the A/C heat shield, by just in mean front to back. That there is just over a 1/2' of clearance based how things are currently installed and aligned.