Discussion Starter
·
#1
·
I use different settings for track and street. That means I'm doing a front and rear alignment about 14 times a year. Even though I'v had a lot of practice, it's still a time consuming process. So I'm always looking for a better way to do things.
http://www.ffcars.com/forums/17-factory-five-roadsters/297975-caster-camber-gauge-question.html
A while back I saw these hub stands.
BBX Racing-HUBStands - HUBStands, chassis set up & alignment stands - $995.00
They looked like a good idea. But $1,000 is a bit much. I don't mind paying money for tools, but lets not get silly about it.
I recently purchased these hub stands from our classified section. The one on the left is how they came to me. The one on the right is trimmed to fit around my brake calipers.
Originally I thought I could simply stick the magnet to the brake rotor and read caster and camber from that. If the rotor is brand new, I think that would work. But when they're nearly worn out, readings are inconsistent. Remember, we're reading on 0.1* increments.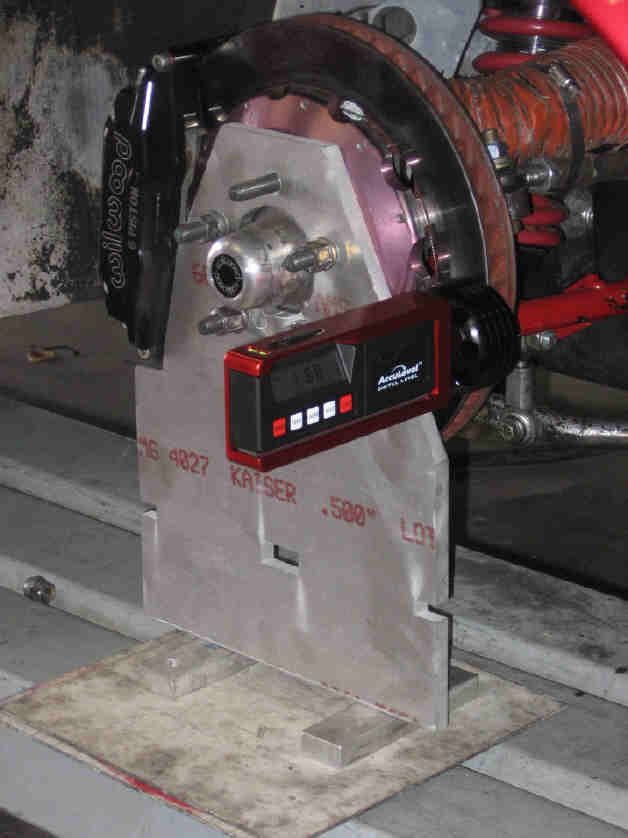 So I had to do some mods. I bolted a steel plate to each alum plate to give something for the magnet to hook on to. I also bolted on some alum angle for measuring toe. down at the bottom on one side to hook the tape measures on; and up higher on the other side to hang the strings from.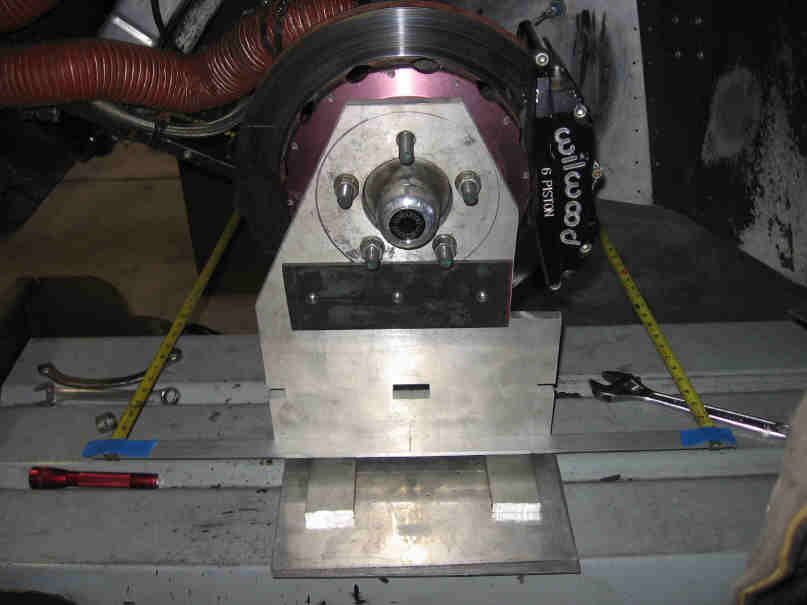 The hub stands rest on two alum blocks, which set on my alum turning plates. The blocks spread the weight out, and prevents damaging the alum plates.
It took me most of the week end in the garage getting it all figured out, and set up the way I wanted it. Now that it's all together, it only takes a few minutes to set them back up again. The alignment process is much faster and easier to do. I also think it's more accurate.
After I was done, I put my bubble gauge back on the wheels to recheck. They look to be about perfect. I'll get time to take it for a drive later this week and see how it rides.