Discussion Starter
·
#1
·
I picked up the sound deadener the other day so its time to finish up a few things before the body goes on - sound deadener and carpet in the trunk and interior. Sound deadener 0.045"; trunk carpet from crappy tire - a very close match to the FF5 but with less of a pile; Super 77 adhesive - man, I forgot how sticky that stuff is.
It was suggested that I make up some templates to fit before cutting the carpet - good idea. Also, I used black spray-on undercoat in that little indent on both sides of the trunk where the roll bar support goes. Gives it some texture without trying to fit in a piece of carpet. I also did that on the trunk side of the cockpit bulkhead. You can see both in the pictures below.
Before. The plastic access hatch is for the fuel sender. Next time I have to drop the tank I will put one in for the fuel pump. My wife is edging a piece of the carpet for that level in the trunk. So it would be sound deadener, then attached carpet, then removable carpet: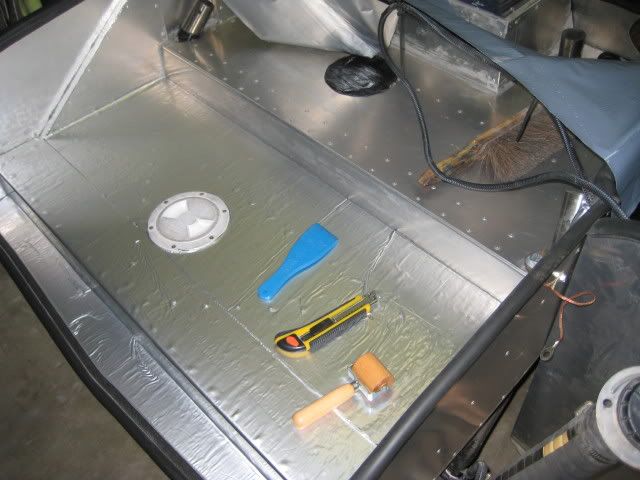 Carpet edging - my wife helped me with this: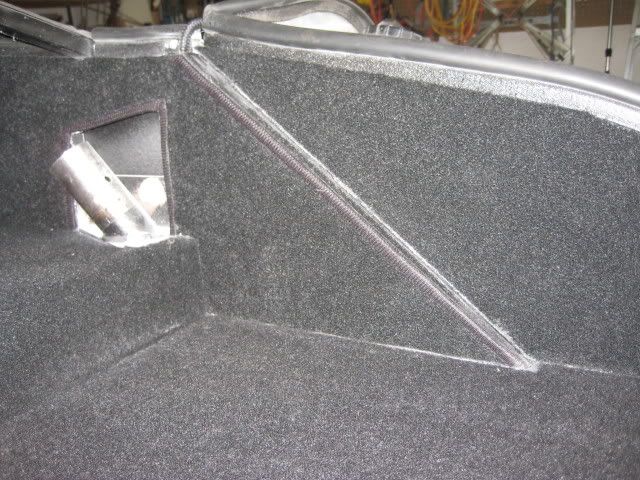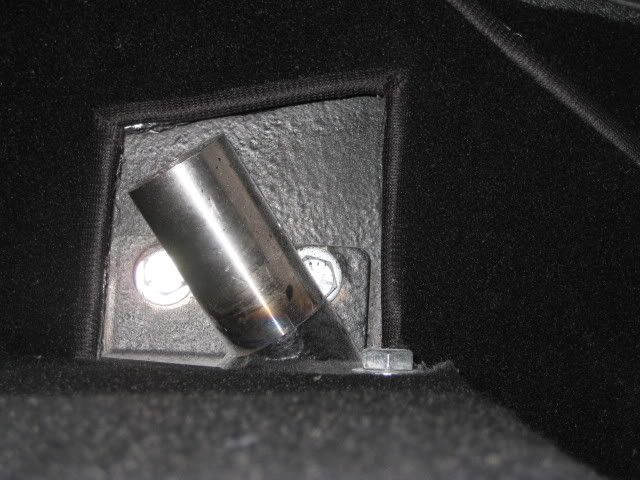 Finished:
Now it is on to the interior.
Greg