Discussion Starter
·
#1
·
Does anyone know of a technique to get the plastic grommet over the end of the cable??
This is the throttle cable that came with the kit (MkIII). The cable has to be run through the fire wall first and then the plastic thingamajig needs to be pushed over the end of the cable. Then the plastic piece pushes into the metal bracket which attaches to the throttle pedal arm. Or at least that is what I would like to have happen.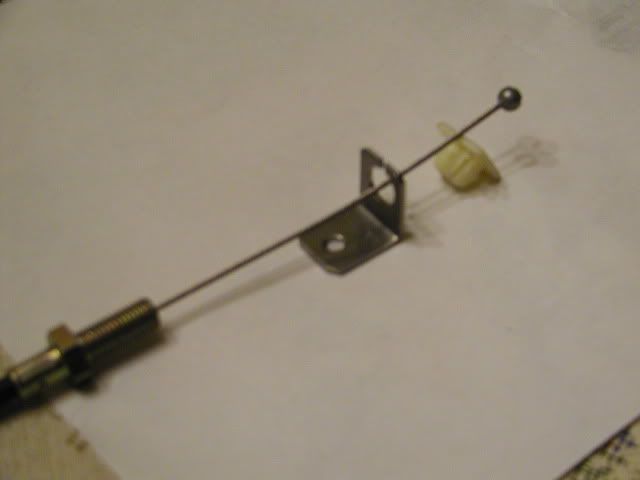 Thanks for any advice.
Bob