Discussion Starter
·
#1
·
My Dad and I have run the One Lap of America Race (OLOA) three times now (2009-2011). We took this year off to go pick up our new coupe and start working on it. It was nice to take a year off and spend some time with my Dad and Mom and do it while not driving a car half awake in the middle of the night in the middle of nowhere.
Brock Jr just posted the schedule for next years race and it got my Dad and I reminiscing about gas station food and sleep deprivation. The race can be a lot of fun, with the cool tracks you get to drive on, the camaraderie with the other teams, and getting to spend a week with my Dad (even if it is jammed inside a small car. We drove a very modified Mazda RX-7 in our previous races and did well considering what we were up against. We won our class (vintage foreign) the first two years and got second the third year.
So we made a goal of having our FFR Daytona coupe done by next years race. We've got a lot of work to get done, but I think it is doable. I'd like to have the car done by the end of January to give us some time to get some miles on it and the bugs worked out. My job allows me some big chunks of time off at a time so I should have large stretches to work on the car. The hard part is going to be the logistics of getting the parts here in the right order and on time to keep me busy.
We got the ok from our two CFO's (my mom and wife), so we should have the funds to complete the car in time for the race. It should be a fun 7 months. I keep the forums updated of our progress. You can also follow (if you want) on our blogs on our websites listed below.
This is where I am now, with a long list of "to do's".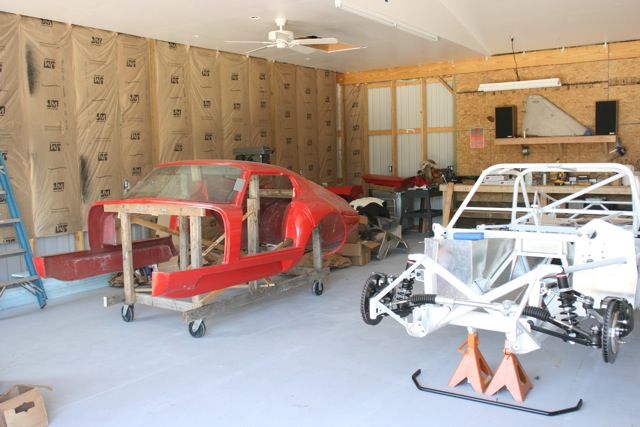 Here is the 2013 OLOA schedule
May 3, Registration and Drivers Meeting--Tire Rack, South Bend, IN
May 4, Wet Skid Pad Challenge at the Tire Rack, Autocross—Grissom AFB, Peru, IN
May 5, Talladega Grand Prix Raceway, Talladega, AL, Drag Race, Alabama International Dragway, Steele, AL
May 6, New Orleans Motorsports Park, Avondale, LA
May 7, Daytona International Speedway, Daytona Beach, FL, Passage Control, GRM Headquarters, Holly Hill, FL
May 8, Carolina Motorsports Park, Kershaw, SC, BMW Performance Center, Greer, SC
May 9, Virginia International Raceway, Alton, VA
May 10, Pittsburgh Motorsports Complex, Wampum, PA
May 11, Dry Skid Pad Challenge and Finish, Tire Rack, South Bend, IN