Discussion Starter
·
#1
·
The engine's in (for the second time). Installed it the first time only to find out that the drive shaft yoke wouldn't go into the bushing. Pulled it out and replaced the tailshaft bushing and seal and put it back in again. Now the driveshaft fits fine.
We've still got a bunch of little things to finish up, like plug wire seperators and radiator hoses, but we're shooting for a first start sometime on Labor day weekend.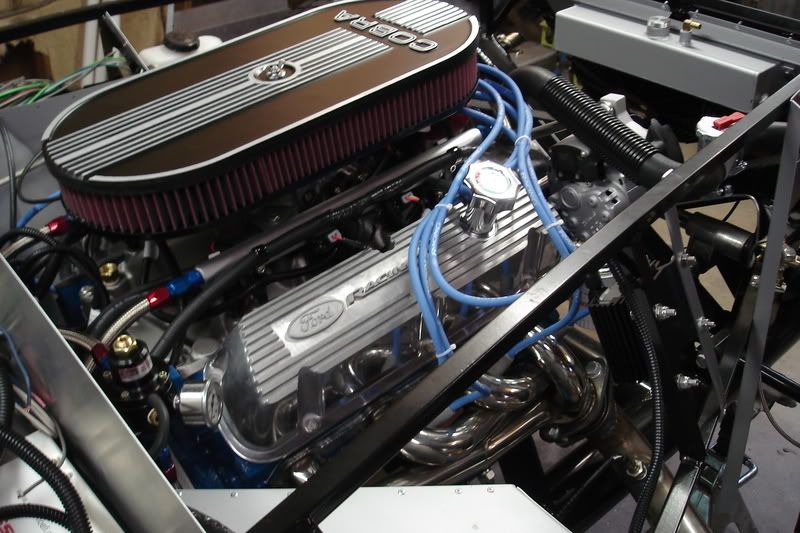 The uncoated "J" pipes are only temporary. We've got another set that are going to Jet Hot for Ceramic Coating.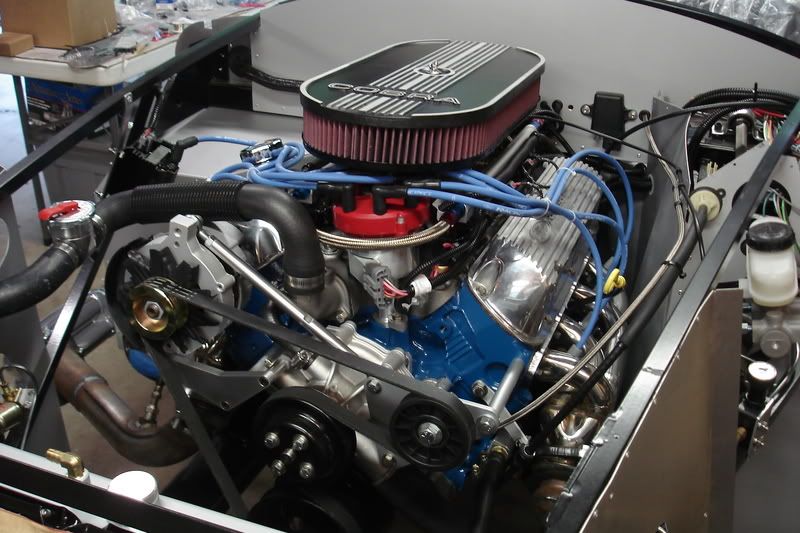 306,Probe Rods,ARP Bolts,Speed Pro Pistons,E303 Cam,B351 Roller Rockers,New GT40P Heads,Canton 7.5 Qt Rear Sump Pan, Mas-Flo EFI,CAM Headers,T5,3:55 Gears.
Thanks to everyone who's helped us get this far.