Body Work Progress on #6583
Began a new chapter in my build today. Always thought the economy would be better by the time I got to this stage (and have a professional do it), but here we are. With the proper tools, and over a month of reading books and threads on "How to do your own body work"...here we go.
Thought I would start with the rear drivers side quarter seam. Hit it with wax & grease remover, and then did the scotch brite and comet cleaning. Next step was a 4" angle grinder with abrasive pad attachment, started with 60 grit. Eats away those seams quickly. I might add the body is still on the car, so I did this in the driveway to minimze the dust in the garage.
Here it is after the seams are all knocked down. No gel coat stripe in the seams. So I feathered them back a little, found a few air pockets and feathered those out some more. Went back over the whole area with my Random Orbit palm sander and 100 grit just to even out the rough areas.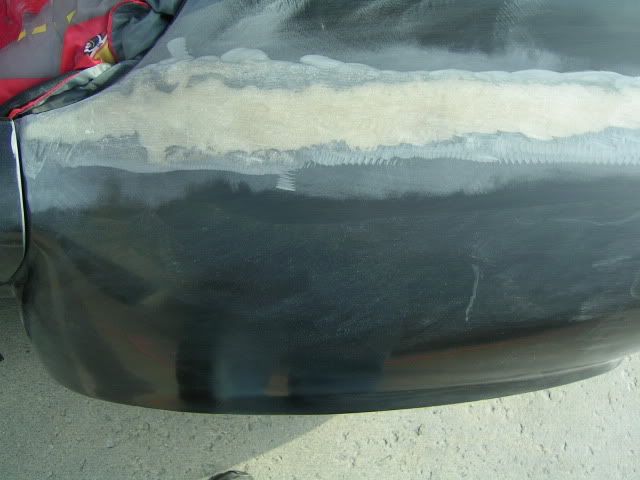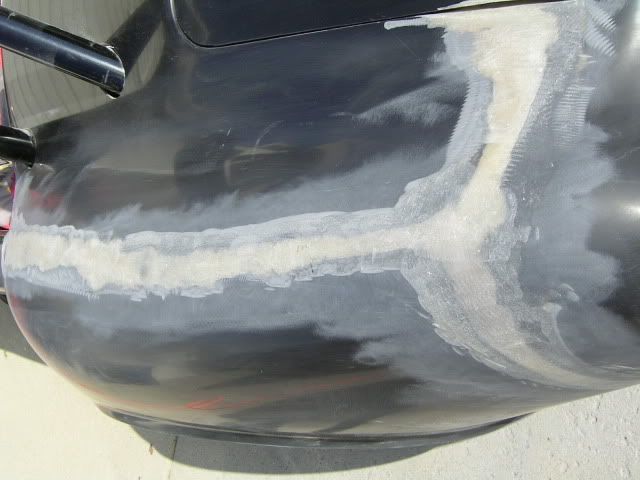 I've never been much of a patient person...so I sprayed off the dust with the air hose, and got out the filler.