Discussion Starter
•
#1
•
JAM's thread made me remember some pictures I wanted to post here. Air cleaners on a stack system can be a difficult proposition. There isn't a whole lot of hood space to work with, but here's some ideas.
In this picture, you can see the original Ingeles "tea strainer" filter at the top. It's a thin dry foam filter sandwiched between two metal screens. This will filter out the big rocks, and that's about all. That's OK for the race track, but not much better in filtering than an open stack. And the open stack makes more power.
On the bottom stack I made a filter out of K&N gauze material. I simply replaced the foam element with the gauze material. Pretty slick, huh? This is a BAD IDEA! At high rpm's, the engine ate a couple of these. Don't do this.
So then I got some of these. They look a lot better, and work a lot better. But I suspect they lose some power. Great for street use.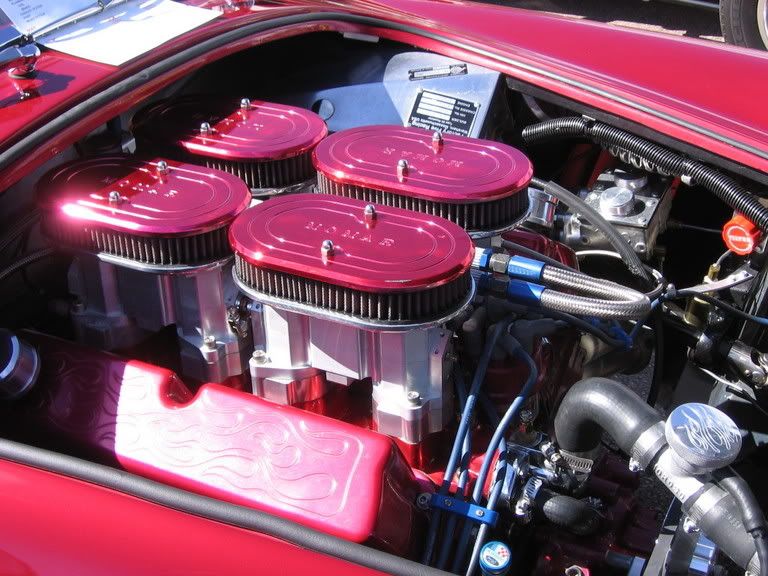 OTOH, I saw this at the Good Guys show in Colorado this month. Just looking at it I would think they would provide the best performance with the best filtering. The air intake temp probe was also threaded into this box.