I bought several of these on closeout but want the money for a motor build. This is the last one I held on to.
It is a brand new, complete kit (with 65mm TB) except a few bolts (and the instructions tell the dimensions), no 24lb. injectors and no 94/95 Cobra J4J1 EEC as was recommended.
I have the instructions, an original sales brochure and various articles I have collected over the years. It is really an amazing work of engineering art. Some time really went into designing this thing. I think the specs listed were 40 HP just by bolting it on up to 120 in combination with their heads and exhausts. Your mileage may vary.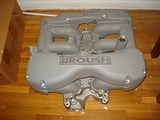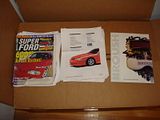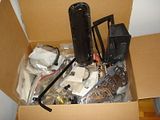 $750
Let me know if you have any questions. I have excellent seller ratings on Ebay, Corral and Paypal.
Also, you can reach me at
[email protected]