Discussion Starter
·
#1
·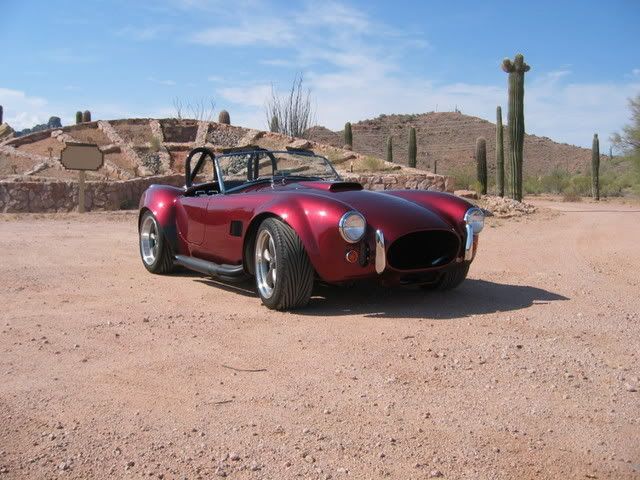 Kit delivered 6/23/05. Except for my wind wings its finished 07/14/07. Thanks to everyone who helped make it happen, especially my wife for support, patience and help. She guided the engine & trans into place, ran the hoist while I put the rear end in, helped put the body on twice. And my son for his help with the body & brakes. And Bill for getting me started and the use of his truck & trailer. This forum and its members were essential in getting me through this. When I needed inspiration & guidance, you guys were there. First start and go-cart videos, progress & graduation pics worked great for getting me off the couch and into the garage.
- FMS 5.0 crate motor. Stock '91' EFI with COBRA intake.
- Stock T-5 with STEEDA shifter, SPEC stage 1 clutch
- "93" T-Bird SC IRS with 3.55 gears, stock SC brakes
- Goodyear Eagle F-1 GS-D3, 245/45ZR-17 Front, 285/40ZR-17 Rear.
- SN 95 front end with stock brakes.
The color is Royal Ruby Red PPG #5986. OEM #R522P. Local painter Don Maggiore skillfully applied the paint. Pics don't do it justice. It is stunning! Don did a great job with the paint & body work. And I managed to put the pieces back on without dinging it. I was scared to touch it for fear of messing up the wonderful work that Don did.
Thanks to forum vendors. Factory Five (of course), Mike Forte for misc brake parts, cobra IRS hubs, IRS adjusters, std rotation water pump, pulleys & alternator mount & other stuff. Cobra Earls foot box vents & extended trunk kit. Tangent Tech Blind roll bar kits. Five Star Ford Engine parts. Vintage Performance polly bushings. Breeze Automotive brake rotors & misc brake parts. Diskbrakes-R-Us tools & rebuild kits. Mikes custom parts weather stripping & weather tight electrical connectors, Tri States turn signal kit.
I hope I got everyone, you were all a big help.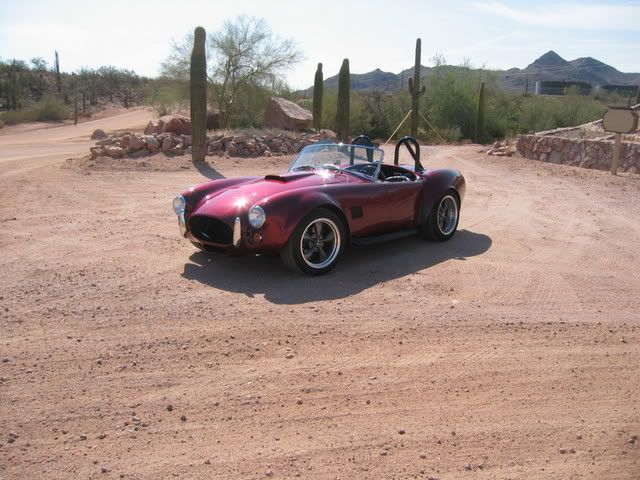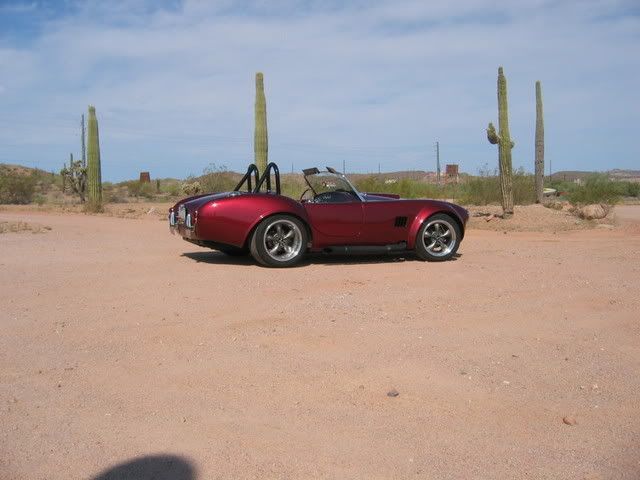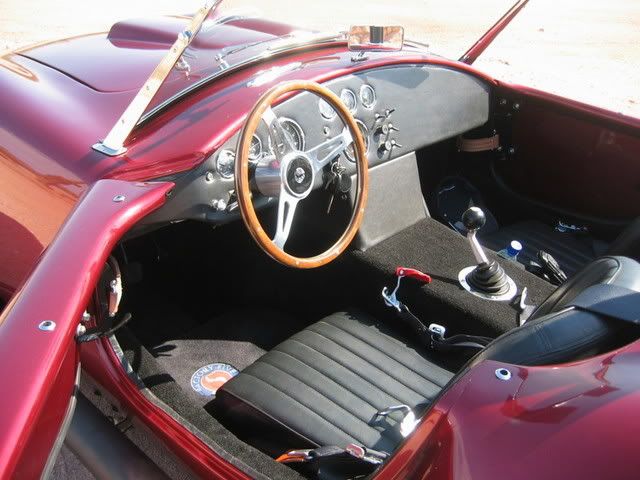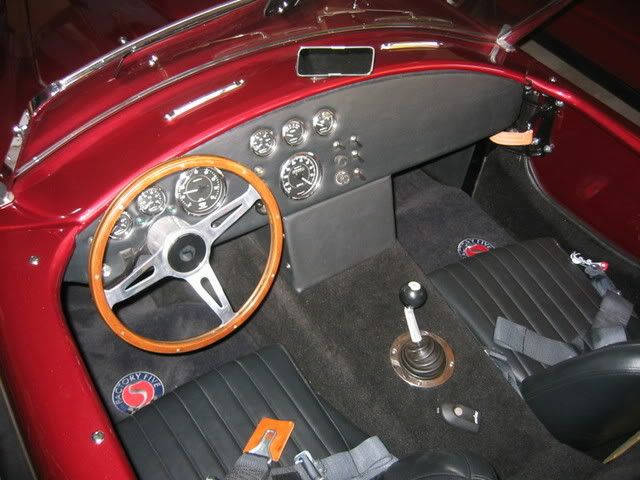 Thanks again, Its been a great experience.
Mark
[ July 15, 2007, 03:25 PM: Message edited by: mark8too ]