First, I must thank my wife for understanding as I spent sooo many hours in the garage and on this forum this past 13 months. She knows I've wanted an FFR Roadster since I saw them at the Carlisle, PA Fairgrounds in the '90's. Also, thank you to those who make this forum possible and the members who have helped me along the way, whether it was through previous posts or answering my questions. And thanks to two local FFR owners, Fred Brown (MkII) and Bill Morris (MkIII), who supplied encouragement and a few nice parts for the build.
Due to a strict budget, but virtually unlimited garage time (I'm retired), this is a true donor build from an '88 GT I bought Dec '09. Donor parts include: 302 EFI and accessories, wire harnesses, gauges, radiator and shroud, bell housing, pedal box, brake system, spindles, springs, front LCAs, rear UCAs, rear end, e-brake cables, rear quad shocks, gas tank, fuel pump, and sending unit, and headlight and turn signal switches.
This was pretty much a solo project, with my wife supplying a third hand when needed, and a couple friends helping with just a few heavy/bulky items. Including the disassembly and refurbishing of the donor parts, engine rebuild, wire diet, body work, and paint, I estimate I have between 1700 and 1900 hours into it. The only things I didn't do myself were the Cobra spec T5 rebuild and the brake pedal mod (by Mike Everson). I did a basic rebuild on the 302 with a few upgrades and deleted all the smog equipment. Colors are Viper Red and Pure White.
Due to last year's Mk III clearance, their 15th anniversary specials, forum vendors' sales, and items for sale by members, as well as several DIY posts, I was able to add a fair number of options/mods and still remain under budget in the end.
Suppliers:
FFR
Finish Line
Breeze Automotive
FFMetal
Tangent
Alex's Custom Roadster Interiors
Herb's Door Panels
Summit Racing
CJ Pony Parts
Mustangs Unlimited
O.E. Wheels
I've only driven it about 50 miles, but it's a blast. This thing is quick as hell, so I can't imagine a launch in a stroker or big block version. I don't have photos posted anywhere on the web, so I'm including several here: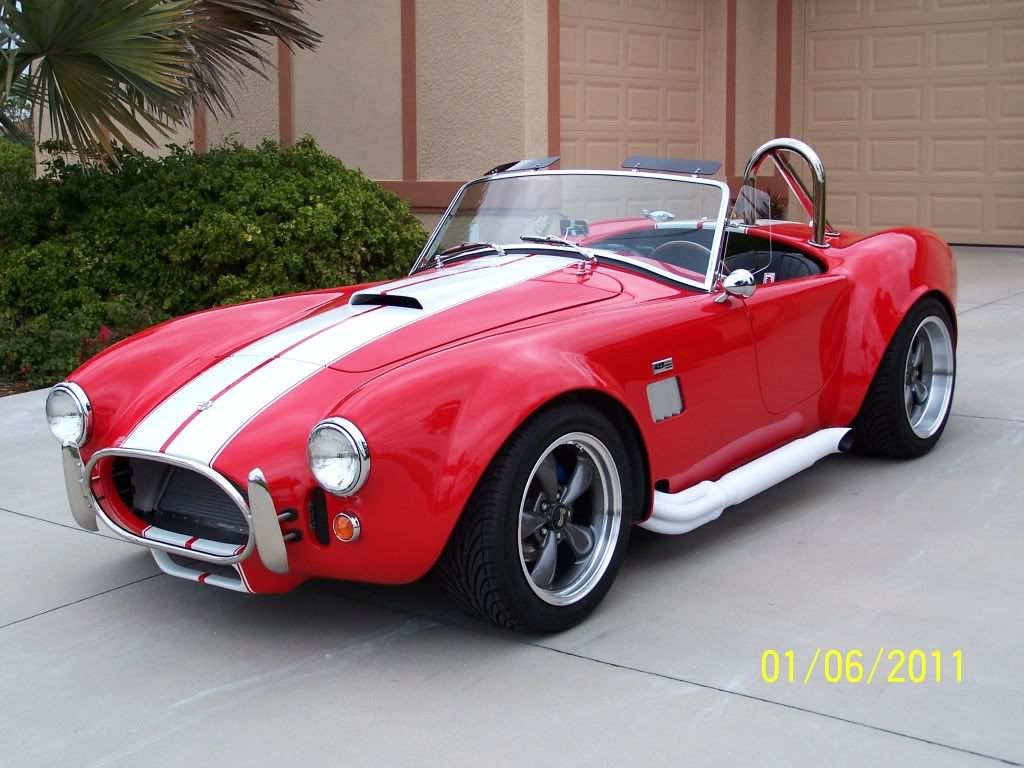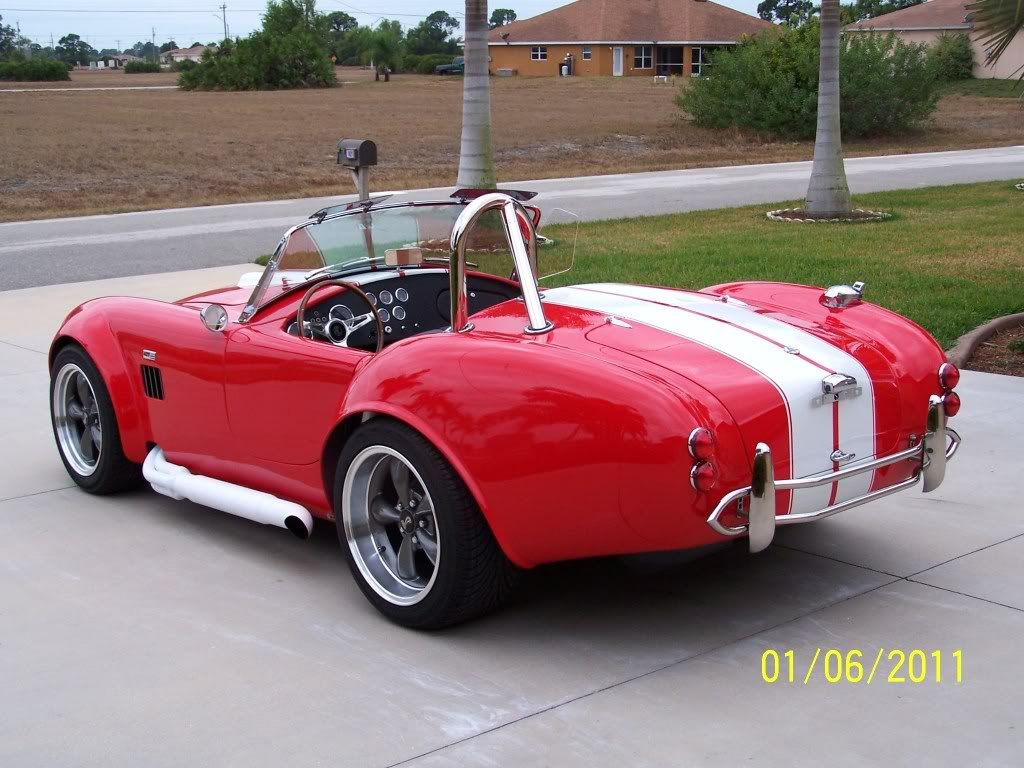 More photos coming...
Edit 10/28/12:
My roadster is donor based so I could "finish" it without taking years to build, saving up for various parts. Coming up on two years since graduation, I've changed out many donor/original parts with minimal downtime. So, from time to time I post a new pic, see below, that shows the car's current status. I added 15" FFR Halibrands and rear Koni Coilovers (replacing the donor springs/shocks/quad shocks) in Jan '12 and installed a more potent 308, converting from the donor SD EFI to all new MAF parts, in Feb '12. This month, I traded out my chrome FFR rollbar for one designed & constructed by forum member "Convincor," and currently sold by Breeze. My upgrades can be seen in my Garage photos. I also replaced the donor UCAs with FFR units and made quite a few changes in the interior. Still having fun...