and we are thinking about putting in a LS3 engine
BLASPHEMERS!!!!!!
:neenerneener:
But really, welcome and you are proceeding wisely. Maximum research leads to minimal rework.
I am 6'2" and fit in my Mk4 well. I have the Kirkey vintage lowback seats, which put you about 2-3" lower and 2-3" further back. It is actually quite a comfortable drive so far (about 2100 miles on it since mid-July). Here is a pic showing the 2 different seats. You can see the extra room.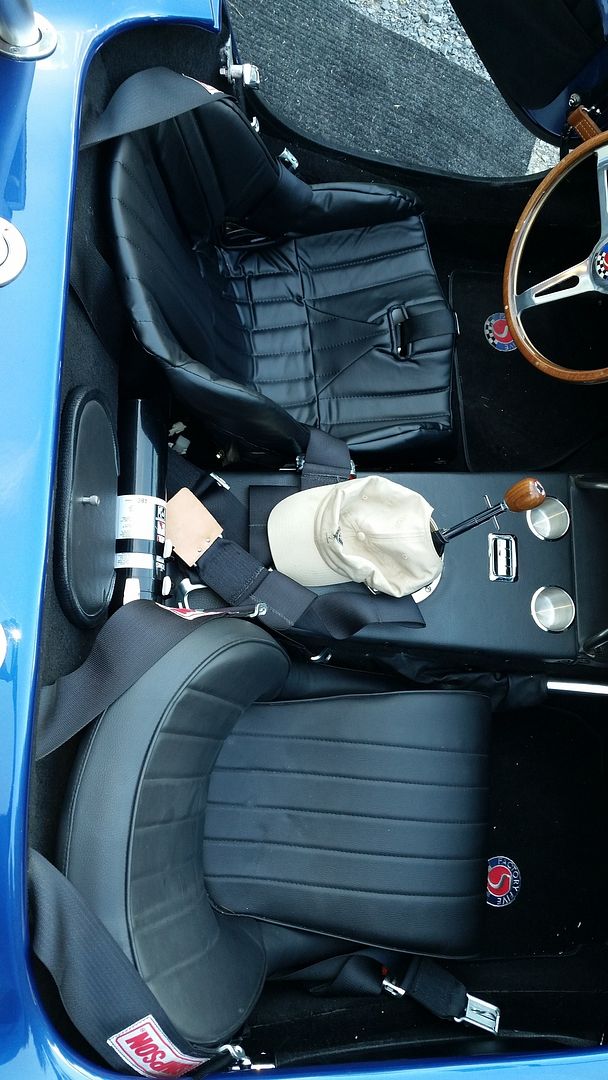 While the FFR Mk4 is setup for Ford engines (302/351 Windsor, 4.6L/5.0L/5.8L modular, FE or 385 big block) many have installed LS engines. You will have to bury yourself in the non-Ford threads ... all 4 of them :001_tongue: ... but I am sure some searching for "LS1" or "LS3" will produce more results. While Carroll Shelby made these cars famous with Ford engines back in "the day", most don't admit that he originally went to GM for their new small block engine first. After all, he did race an Allard J2 with a Cadillac engine, as did Zora Arkus-Duntov! GM didn't want the competition for their Corvette, so they turned him down.