Discussion Starter
·
#1
·
OK - here's a couple of real basic questions...
I've got a 2000 Explorer 5.0 with less than 100 miles on it that I will be converting to Mustang specs for the roadster. It's got GT40p heads. I'm planning on using the M-6670-A50 Oil Pan Conversion kit which covers the oil pan/pump, serpentine water pump, timing cover, etc. This is what I want - right?
Next: I'm looking at replacing the cam with either a "B" or "E". I've got a 3.55 rear end - so I've got low end grunt. Which cam sounds right?
Then: With the cam, I have to replace the rockers - correct? If so, would I go for the M-6564-B351 or -E351 rockers?
Is the GT40p head using "bolt-on" or "stud-mounted" rockers? What's the difference? Here's a picture of my current rockers: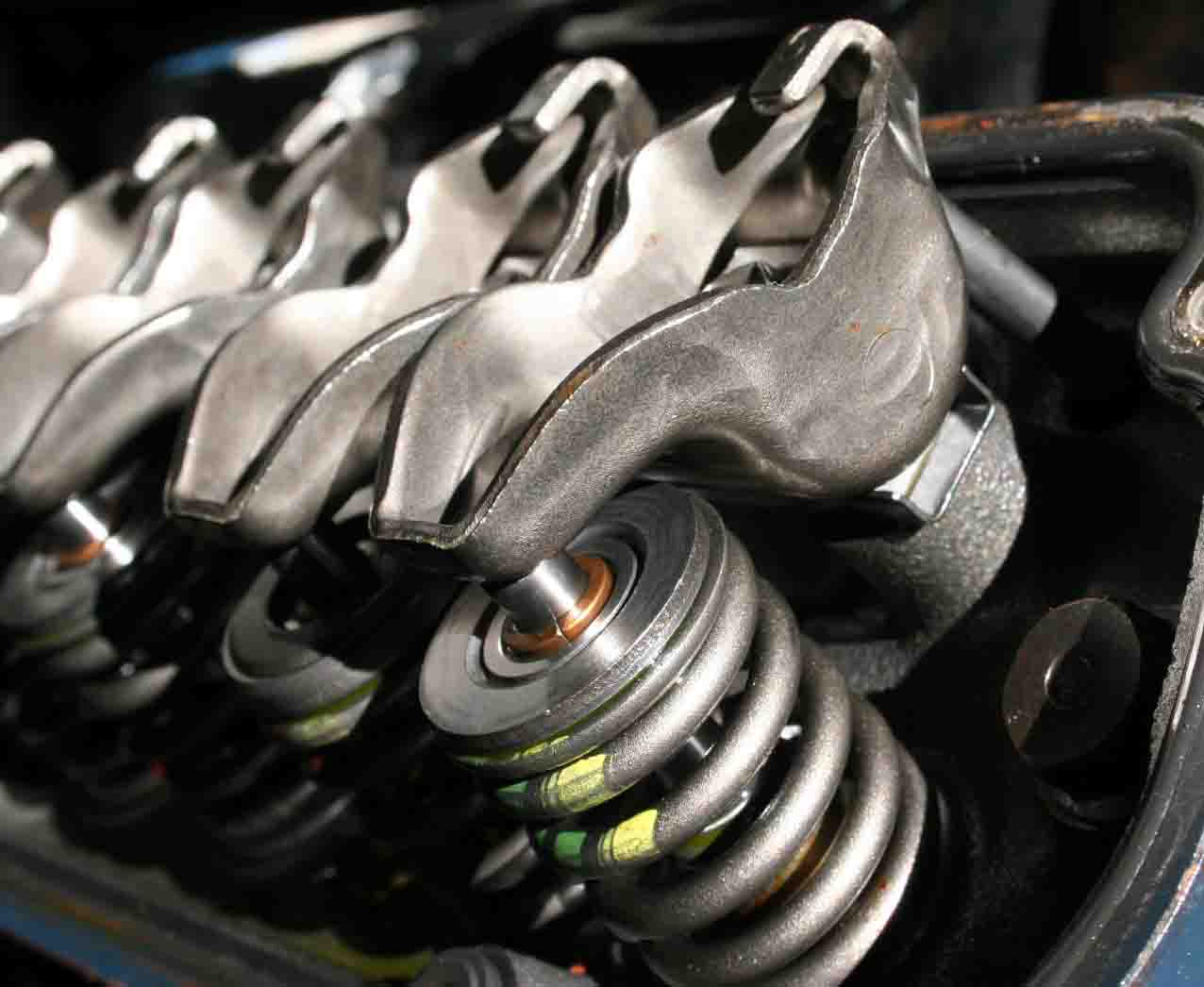 And, if I replace the rockers, do I need to replace the valve springs? If so, what type is required?
What else should I be concerned with?
When replacing the cam, I can do that without popping off the heads - right?
Thanks!
Darrell