Discussion Starter
·
#1
·
NOT ENOUGH RESPONCE ON THIS ISSUE............
PRICED REDUCED...............................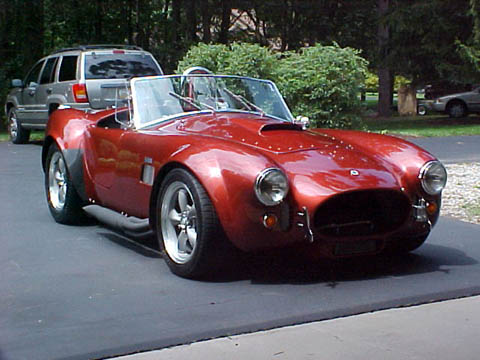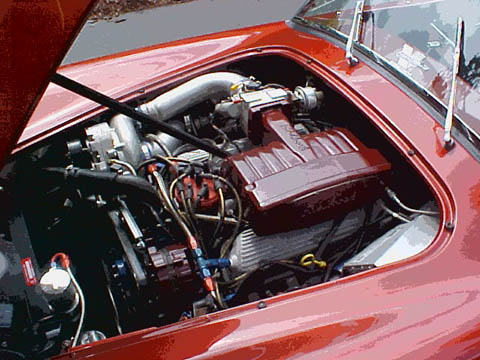 See more here:
http://www.norcal-cobras.com/misc/for-sale/
This is a beautiful car with no expense spared, the list is long so here we go -
17 inch bullet wheels 275/50/17-245/45/17
coil over shocks all around
8.8 rear w/auburn pro and 3.55 gears
rear end gurdle
AOD transmission w/lentech valvebody-brainless
3500 comp converter (lock-up 3-4)
306 engine,forged TRWs all ARP fasteners,anderson B-25 cam
DART ported heads,head studs, 1.7 roller rockers
eldebrock upper and lower ported, 70 mm throttle, 42 lucas injectors, head studs
Vortech a-trim supercharger
custom air intake and exhaust/race by-pass valve
aeroquip stage 3 fuel system complete
phantom autometer gauges
double rivets
cobra finned valve covers
custom mounted alternator
soild moroso motor mounts
7 qt pan
ALL stainless steel ARP lines through-out car
new brakes
MSD btm ignition
dropped foot boxes
fresh air vents
chrome roll bar and quick jacks
base coat clear coat cranberry red
mesh air covers
optima battery trunk mount/custom box
B&M shifter
air adjuster air fuel adjuster
flaming river rack 18 to 1
FFR rear upper and lower( NO wheel hop at all)
carbon fiber splash shields
3200 miles since build, this car is very dependable and wicked fast, app-500 flywheel hp.
Hate to do this but have to move on, building a house and toys have to go
You do the math,30000.00 in reciepts
PRICED AT 24000 OBO........
can e-mail pics if needed, im in toledo ohio
--------------------------------------------------------------------------------
edit to add pics... db
[ November 01, 2002, 04:00 PM: Message edited by: David Borden ]