·
Zipper-suited sun god and
Discussion Starter
·
#1
·
Here's what I've got: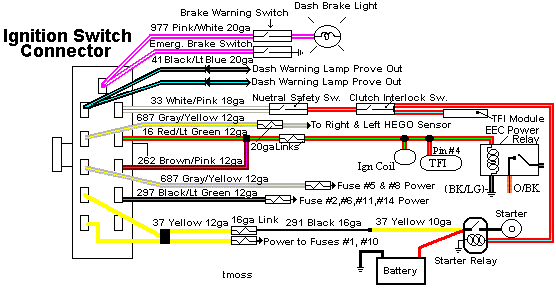 And I'm not using the stock switch. I have as two-pole flip switch I want to use for ignition on/off and a two-pole momentary for engine start. The start button I am ok with (it's just going to the solenoid anyways, which is a big relay) but the ignition I am a little stumped on.
Based on the picture above and my wiring diagrams, the lower gray/yellow and yellow wiring is hot at all times, not a problem. The white/pink is hot in start only, which is the wire the starter button is put in the middle of. The tricky part is, the top grey/yellow and blk/lt green are hot in run and the red/lt green and brown/pink are hot in run and start. How do I wire this up so that the hot in run only are turned off while the momentary is pushed?