Discussion Starter
·
#1
·
Did my driver side foot box mod last night. Kind of a modified Feddersen approach.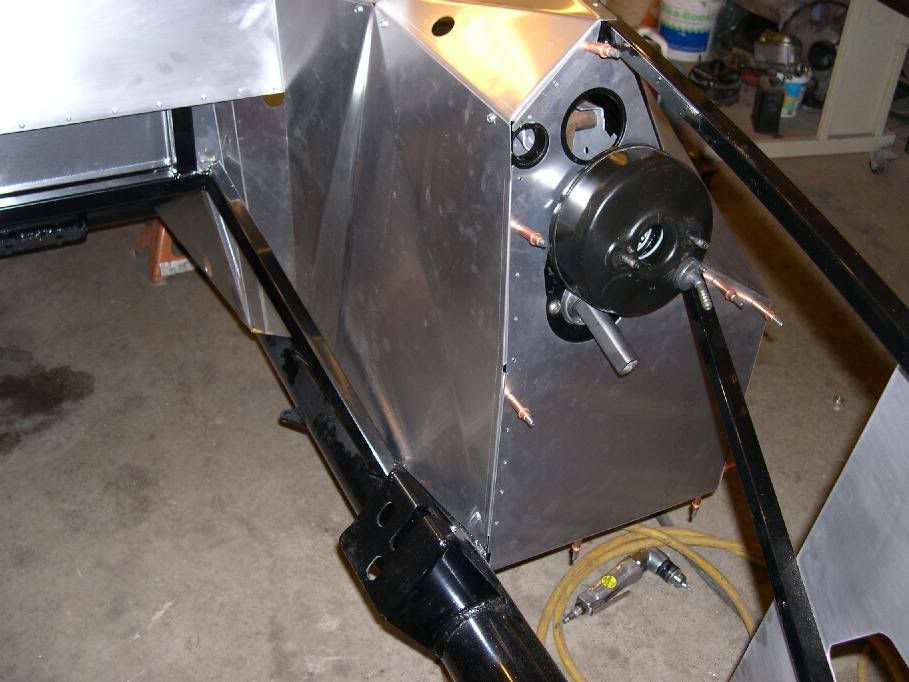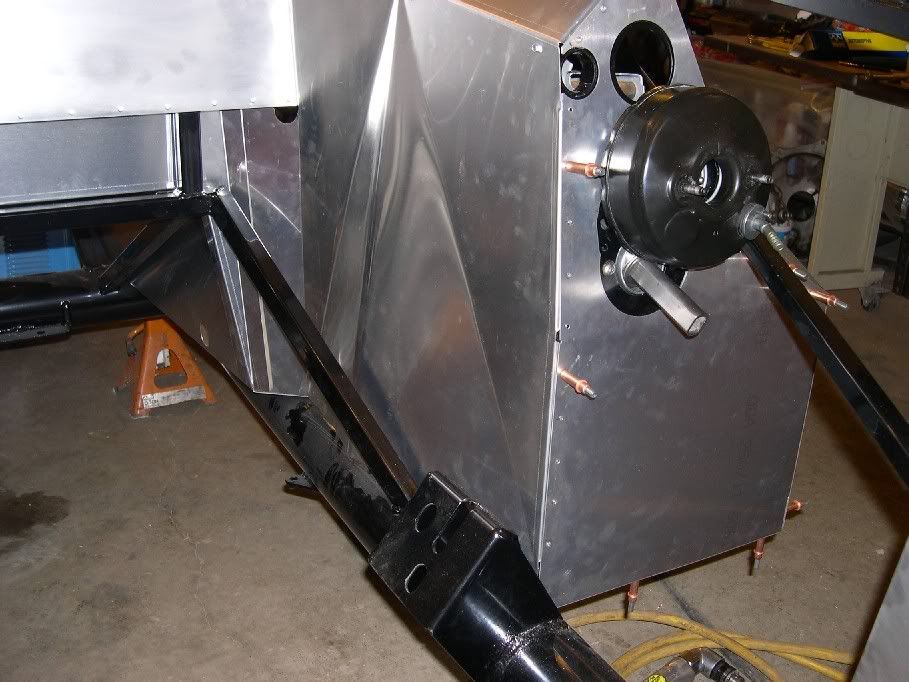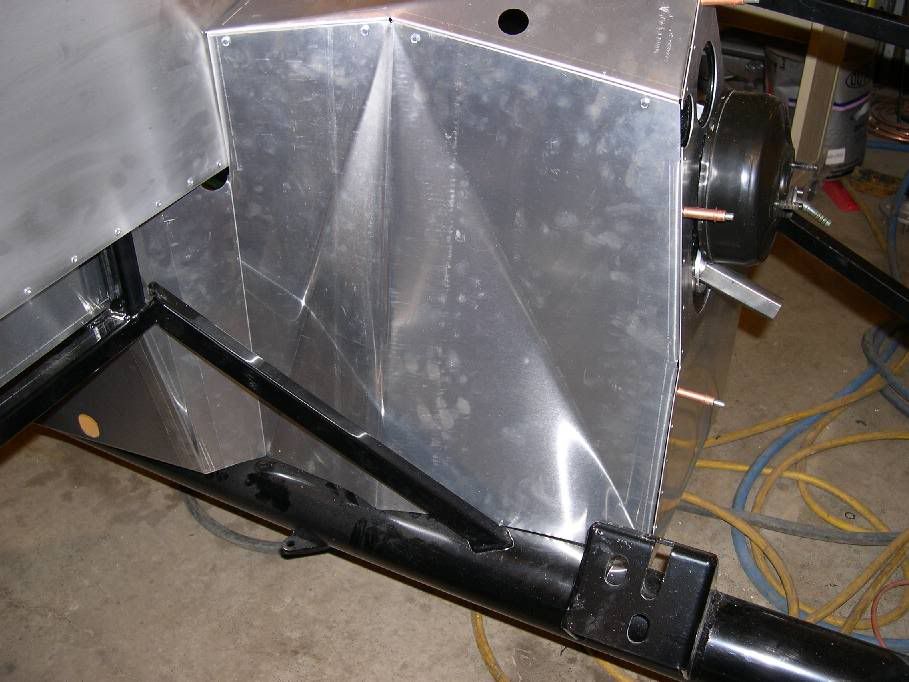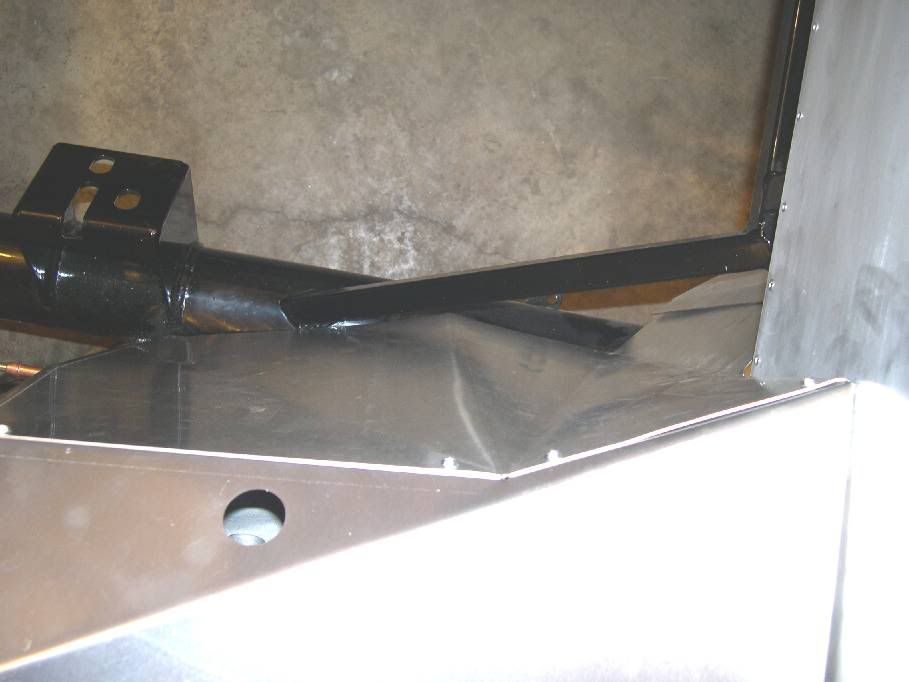 First the existing fold is reversed and then the other to folds are made. The new folds extend from the same point at the top as the original bend down to the two lower corners. If done like this the front, top and rear attachment points will stay exactly as they were intended. All of the rivet holes and screws still lined up the same after the mod. Only a small amount had to be trimmed off the lower edge to clear the 4" frame tube.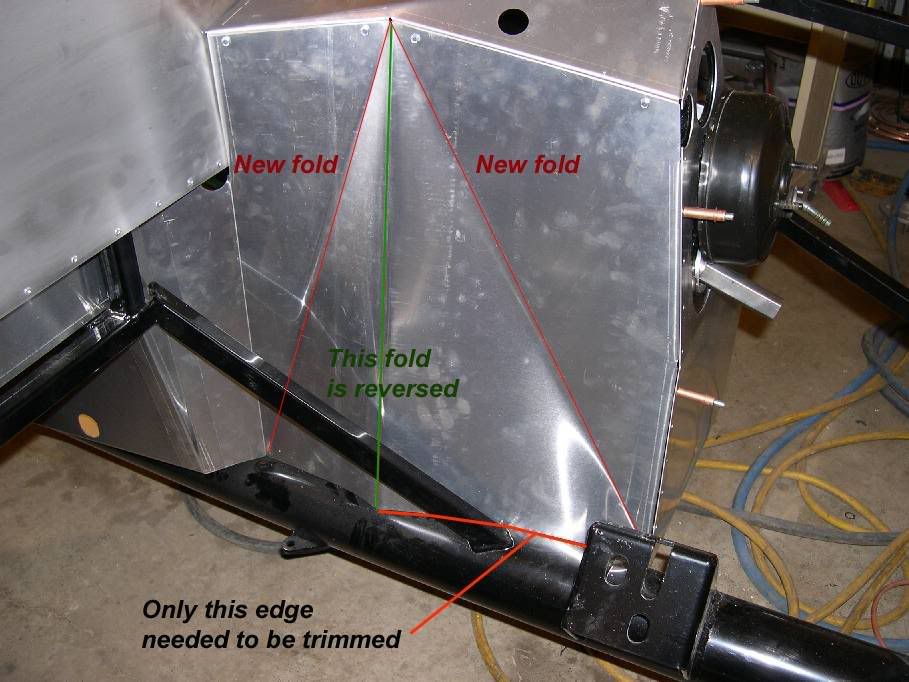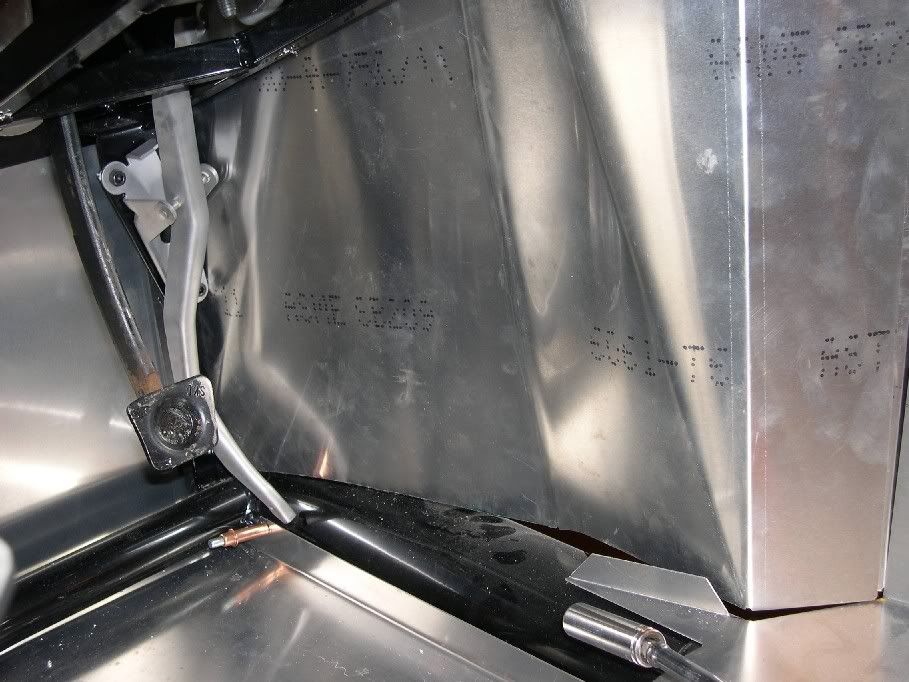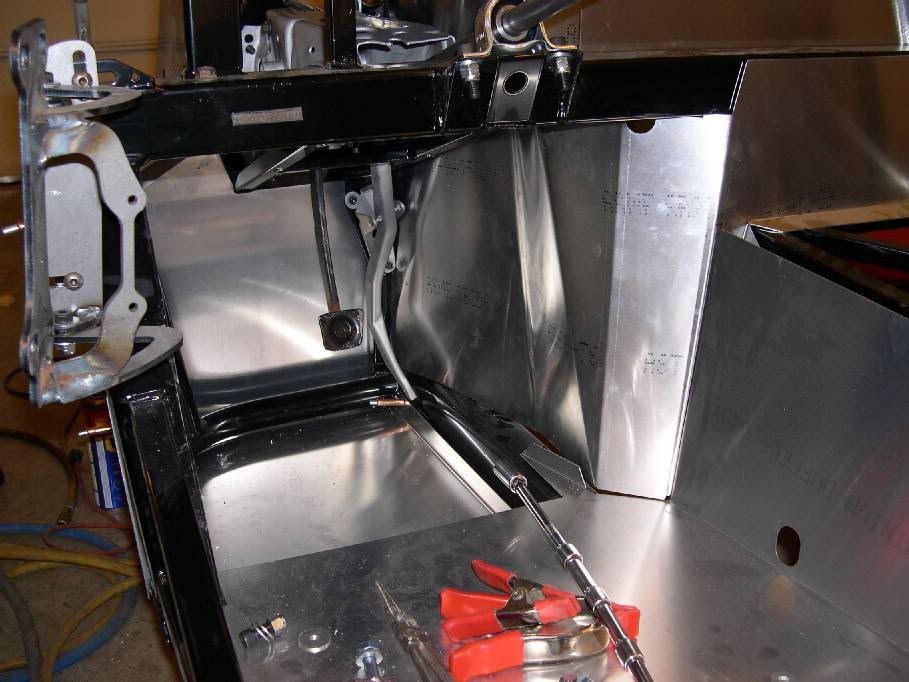 The ruler shows approximately where the original position was.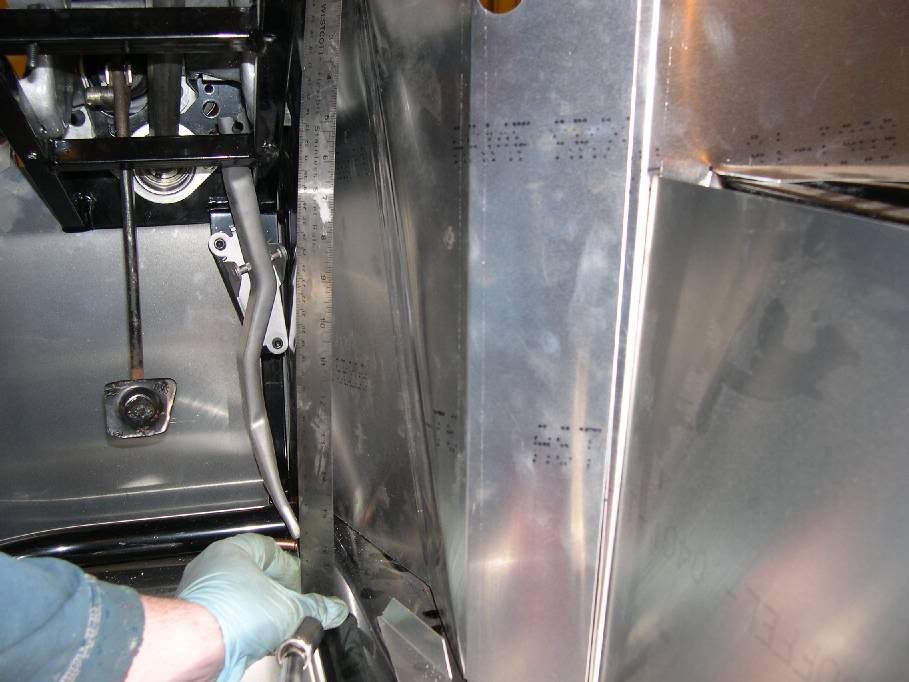 If you have a larger engine you can check if this mod will work by running a string from the top bend point to the front lower corner (forward red line in the fifth picture). If the headers, etc. are forward of this line then the mod would work since the position of this portion of the wall is unchanged.
Cheers, Rod