Discussion Starter
·
#1
·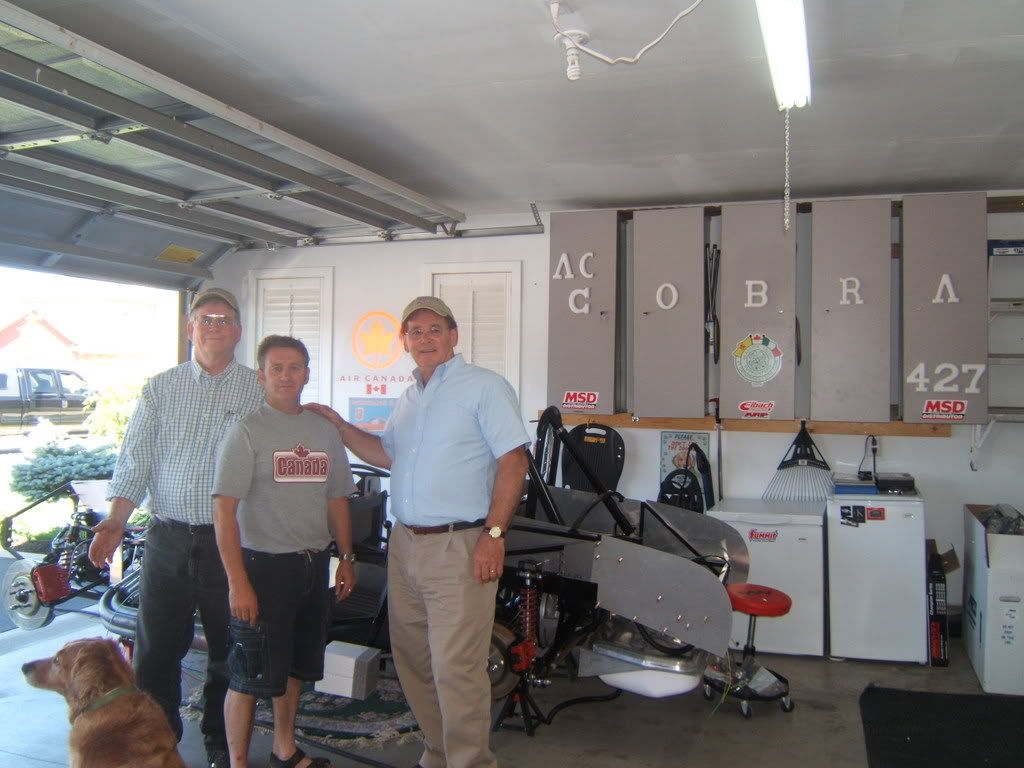 Heres a pic of my 2 friends from left to right
Mike achorn, me Jimmy Osborne middle,. and Tom Gray right. on the way to Factory Five to pick up Toms Roadster this Saturday. this pic is a testament of the many Friendships ive made since Joining the FFR family.
I had the Pleasure of meeting Tom and Mike at the November Build School and like many others we kept in contact. i made a lot of friends that weekend.
At the end of the weekend. Tom, Myself and mike. along with many others promised to stay in touch with Tom saying when he finally got round to picking up his Roadster he would come Thru Canada. from Travers City MI. and spend some time at my Home talking Cobras and looking at my Build, It doesn't get any better than that
Tom and mike. thank you, and by now your safe at home with your new cobra.
Also thank you for the American flag for my Garage.
"Build School Class of November 06 Rocks"
Jimmy O
[ June 30, 2007, 10:12 PM: Message edited by: cobrabhoy ]