EdwardB's Mk4 #7750 Build Thread
In early September of 2012, I purchased Mk4 #7750 from GT-Tom in NH. He picked it up at FFR in March 2012, and installed suspension parts but not too much more.
My build plan includes decisions that were already made by Tom -- 17 inch FFR wheels, Wilwood brakes and pedal box, FFR spindles, Levy 5-link rear suspension, hydroboost, Ron Francis wiring, black powder coat chassis.
While I'm still finalizing, balance of build plan includes 347 stroker (probably), TKO600 (again, probably), Mustang tank, mechanical fuel pump, AFCO radiator and Breeze shroud, Freddie's power steering also powering the hydroboost brakes, no heat or AC just heated seats, competition dash layout, Alex's glove box and dash vinyl, Breeze front battery mount (if I can get it to play nice with the electric PS pump), GAS-N side pipes, Breeze roll bar, chrome QJ's, hydraulic actuated clutch, mechanical throttle linkage, Russ Thompson turn signal, and expanded PS footbox. That's enough detail for now. The car will be similar to my Mk3, e.g. only driven for street and general cruising.
Color is still not decided, and at the speed I build, won't have to decide for awhile. But I did decide to do a black "theme" for the rest of the chassis, including all the aluminum. Had about 25 pieces powder coated gloss black in the first group, and most are installed. Will do the rest after they're fitted.
First business was to build a body buck to fit over the chassis. The new profile on the forum for the Mk4 fit the back perfectly. You can see #5125 Mk3 still in the garage. I had planned to put it in storage for the winter by now, but we keep having these nice weather days, even in November. Supposed to be in the 60's tomorrow. I just don't have the heart to put it away.
Looks like this as of this morning: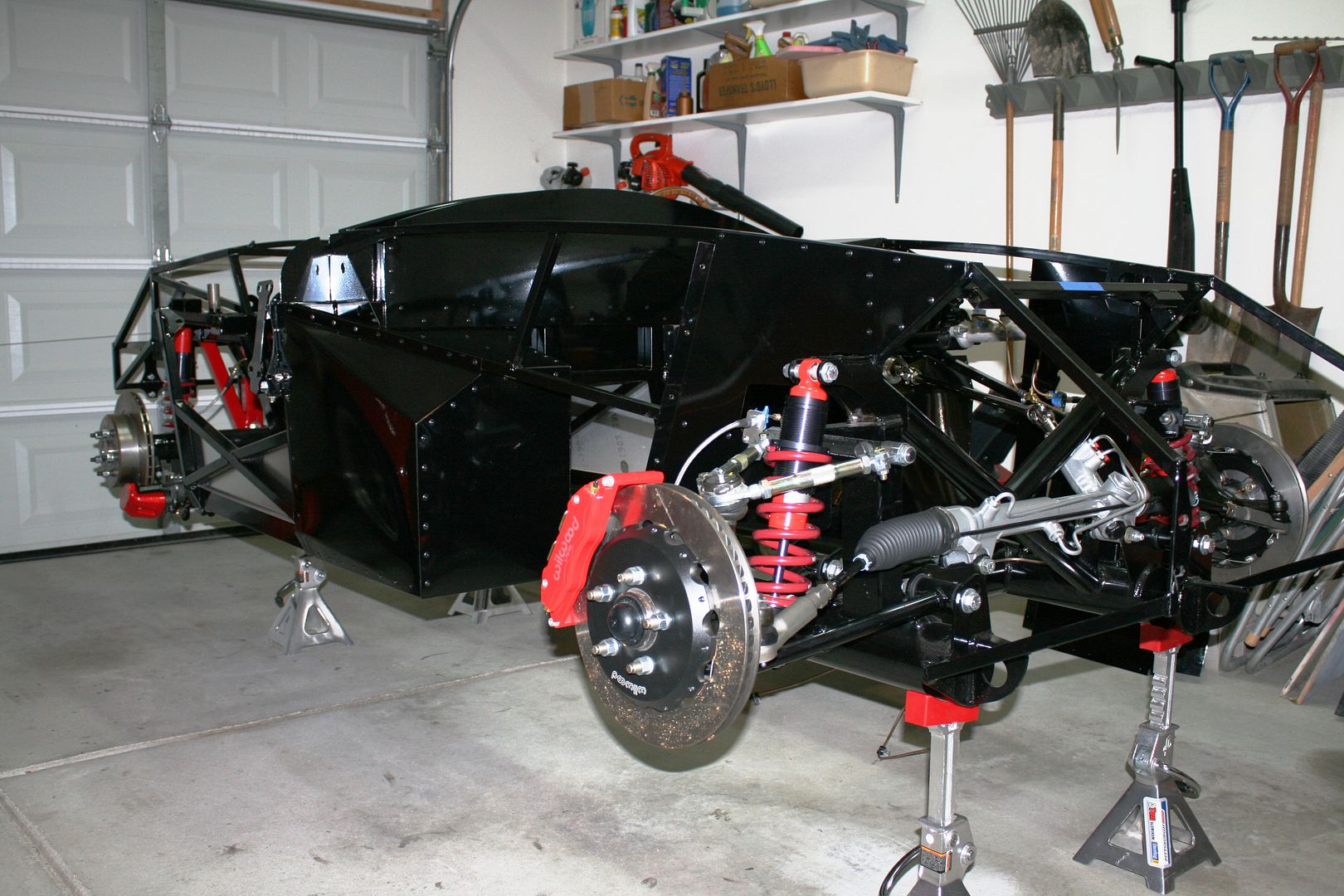 Front suspension. In preparation for power steering and increased caster, I replaced the UCA front linkage tubes with AFCO 5 inch tubes from Summit. In the process, found the supplied rear tubes were either cross-threaded or galled, so I replaced those with AFCO 4 inch tubes after chasing the threads. Had to buy 5/8"-18 RH and LH dies.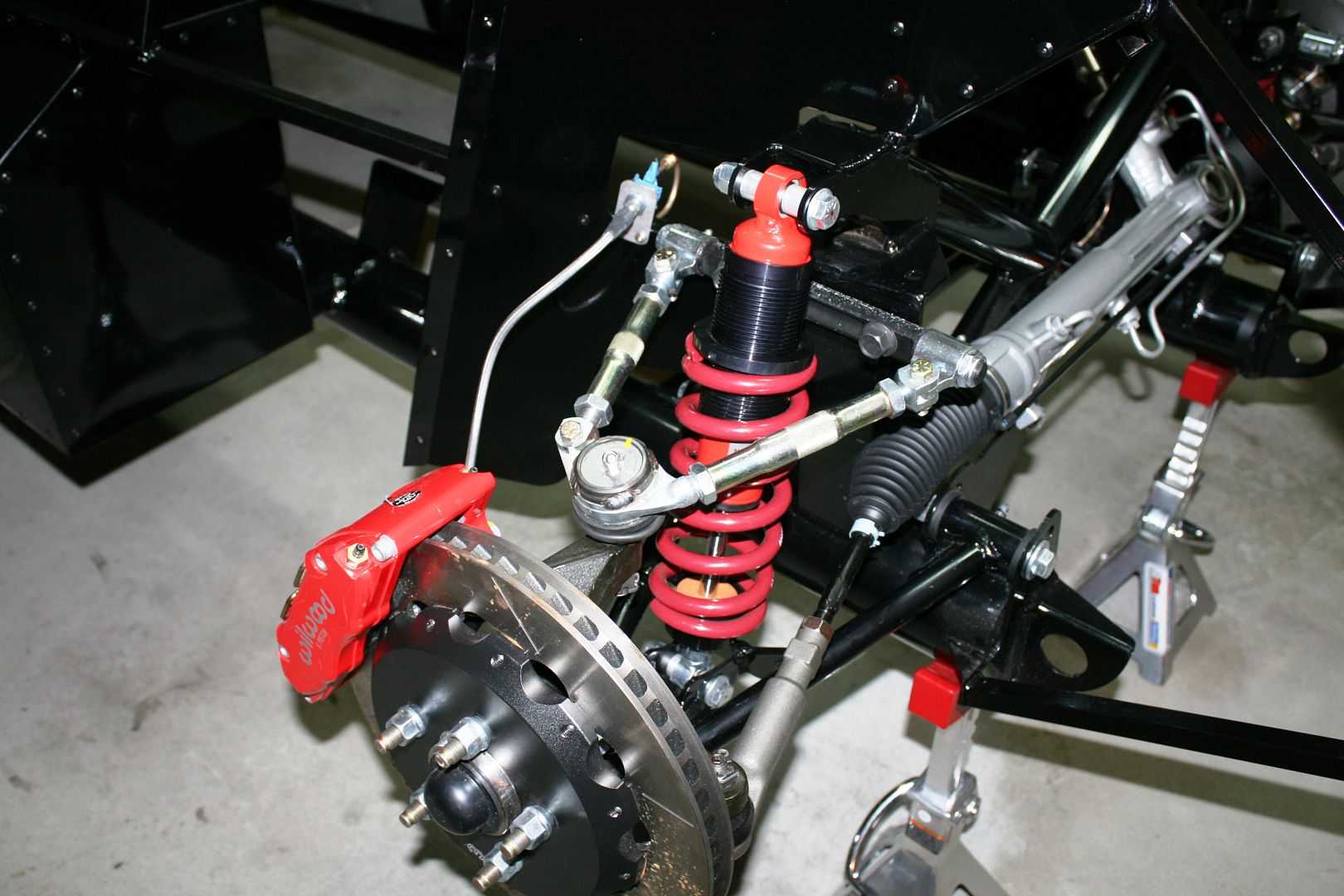 Breeze 3-turn Unisteer PS rack, with FFR rack extenders, Breeze extended boots, Moog tie rod ends, and Breeze offset bushings: