Discussion Starter
·
#1
·
Here was the problem I ran into with the quest remote reservoir. I think it is because I am running the larger 94 booster and it changed the angle of the MC. The nipples sat well below the reservoir and I was concerned it would not work well.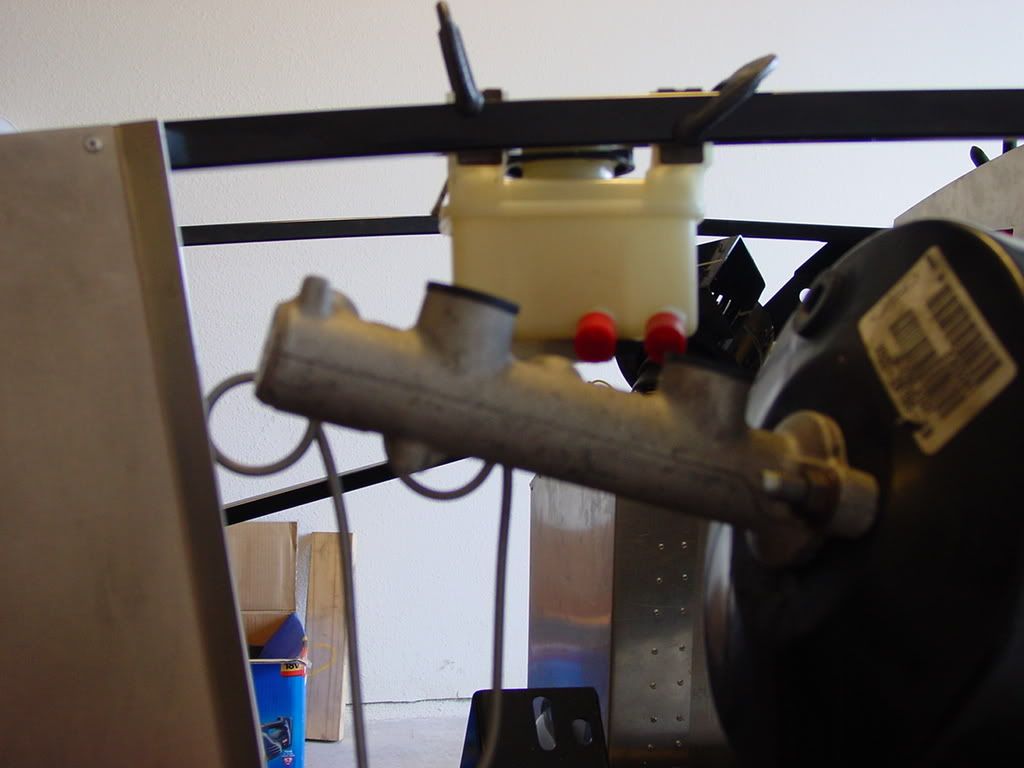 Here is the solution I came up with. I used the factory reservoir with nipples from the Quest set up and made a bracket to hold the orignal where I wanted. I have not perm. mounted it yet, I want to see where the hood/body end up at, but it should work fine where its at. I am hoping to be able to raise it a little more when all is sat in place.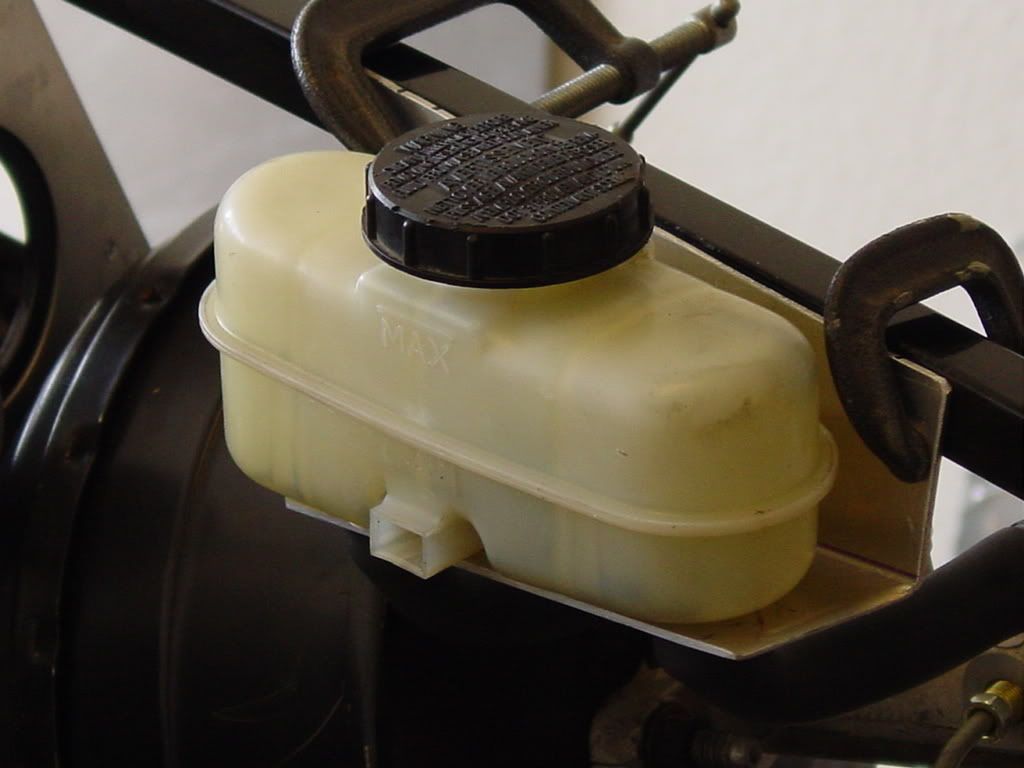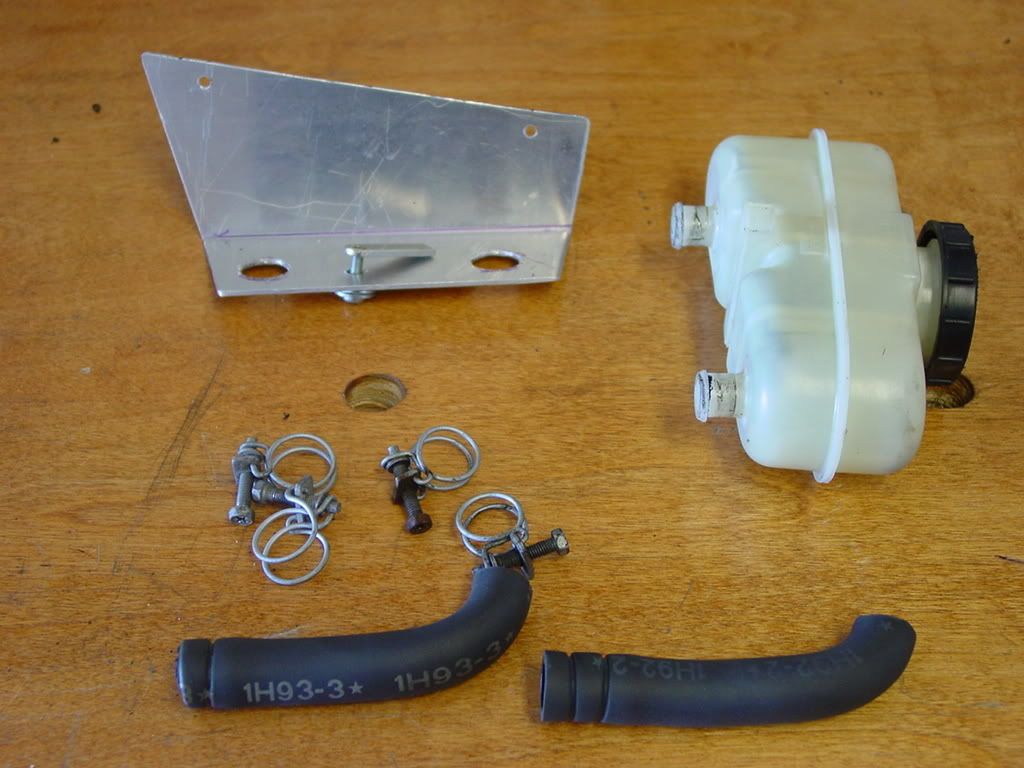 I cut out a small bar to fit through the box like opening on the res. I drilled a hole in it and tapped it so that I could screw into it from the bottom to give something to hold it down other than the hose clamps. It worked out pretty well because there was not going to be easy trying to get a nut held in place in that little tube. Since the bar is longer I can hold and postion it from the outside and it won't turn in the tube and eliminates the need for a nut/wrench combo.
Just thought someone else may have run into this and thought I would post my solution.