Discussion Starter
·
#1
·
Guys - Put put my spindles on being careful to make sure the one marked PSS was on the passenger side and DSS on the drive. Looking at the manual and the mkvi build site I orientated it with the larger cast wedge of the spindle on top. I torque them down but had to remove the spacer washer for the crown nut to line up with the holes for the cotter pin.
Next I went to bolt on the steering arms but when tried to do that it looks like my spindles are other on the wrong side of the car or the are upside down. Here is a picture of my passenger side spindle but as you can see the hole at the top of the spindle is bending towards the front of the car as oppose to the rear and the other hole level with the spindle is towards the front of the car instead of the rear.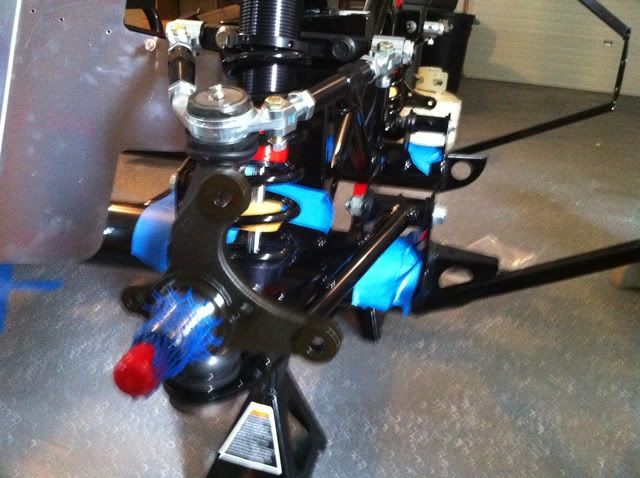 I seem like the only way to correct the problem is put the spindle mark DSS on the passenger side and the spindle mark PSS on the drive side.
Thoughts - Thanks