Discussion Starter
·
#1
·
I installed my headlights and front turn signals yesterday! Yahoo!:w00t:
I have a base kit and didn't order the cut-outs, I don't have a concern cutting them, just double check twice before cutting.
The install went pretty well, but I have a tip and a couple questions about tabs / clips.
My tips for cutting the headlight hole:
I printed off the headlight template from the e-version of the build manual and I think it downsized the template. I carefully leveled, measured, and cut-out the headlight bucket hole, but had to grind out a significant amount of material to get the plastic buckets in. I used a 1 1/2' drum sander to clean up the hole I cut with the jig-saw and round it out to the circular shape, then used a flap-sander in a right angle drill to open the hole up and used my calipers to ensure the hole was perfectly centered on the flat mounting pad. Opening the hole crates a real dusty mess! That stuff is now all over my garage (and I had the door open and was at the door opening when I was grinding! I had fiberglass dust boogers, gross.) I'm going to pull it into the driveway for my next cutting project.
First issue / question.
The bulb mounting tabs. At first I didn't understand how to properly position the bulb, then realized the tabs key onto the bosses on the bulb. My concern with the tabs are they are VERY soft aluminum and bend WAY TOO EASY. After I assembled one side, I accidentally pushed on the bulb and bent 2 of them. Dammit, had to take it all back apart. (I wouldn't have minded that in the summer, but it was 40* and my hands were getting cold).
question #1, does anyone make or is there a DIY for stronger tabs?
I can probably figure out something and create a template and buy new screws, etc. But I'd rather not re-invent the wheel if someone has already done this.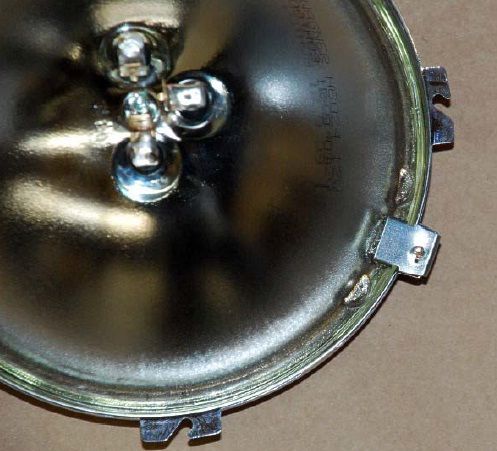 The second concern I had was the "clip". I installed them, but there was no resistance and they didn't seem to do anything. I'm thinking about removing the trim ring and bending them out to create more tension.
question #2, what have others done with the clip?
btw, I didn't catch it the first time I read the manual, but there is another screw that goes in the bottem, near the clip to hold the bulb in.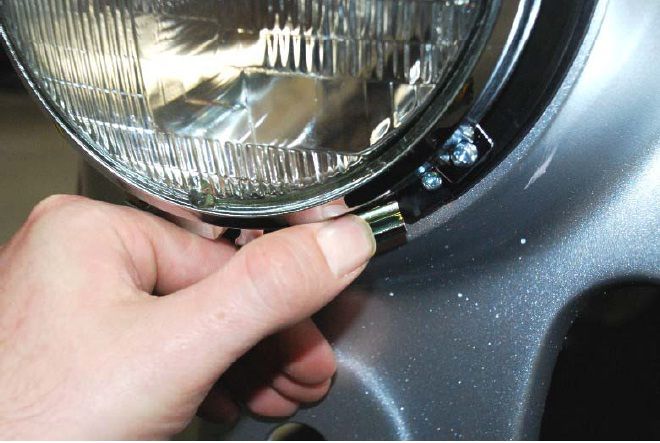 I did notice after it was all assembled that one of the headlights rattles just a little bit. I'll take care of that when the garage warms up today.
Head-lights & turn-signals, installed and working......... DONE! :001_tongue: