Discussion Starter
·
#1
·
WITHOUT STRIPES!!
Presenting F5R1004833RD. A MKIII that arrived in my garage on June 1, 2005.
Funny thing is, Kouros got his about the same time, and I have been happily watching his progress, and saw his graduation pics yesterday. Great looking car, Kouros!
The astute among you will notice a couple of small items left to be completed, but, I am about 98% there. Been driving her since Christmas, and having a ball. In fact, I could have graduated sooner, but I put off some things so that I could get several good Cobra fixes.
I got the Gas N Performance pipes last week and mounted them. Added the splitter and quick jacks over the weekend, so the time has arrived.
The car has a fully independent suspension with pin drive wheels. 500# springs up front, 600# in the rear. Otherwise the suspension is stock. The ride is far superior to what I thought it would be. Tracks like an arrow and it feels as solid as anything I have ever driven.
The engine is a 427W, rated at 495HP by the builder, Southern Automotive in McDonough, Ga. It is backed by a Ram clutch, and Tremec T56 transmission. The final gear ration is 3.27. Wilwood pedals push the hydraulics, and the binders and discs are stock 95 Mustang up front and stock 90 Tbird in the rear. With this much horsepower, I am fully aware of how quickly this thing could kill me, so I am very easy on the throttle, especially at lower speeds and gears, but I still wear a grin like a mad hyena most everywhere I drive.
The only real custom item of note is the sub-console I added below the main dash. It houses 12V power points, a hazard warning switch, MSD ignition kill switch, a Flaming river 'mushroom' battery disconnect, and a brake portioning valve plumbed to the rear discs.
Many thanks to:
1. My Lord and Saviour, Jesus, for His Grace.
2. My lovely wife Gail, who suffered the late nights and is now enjoying many brisk rides.
3. So many of you that helped me with things technical, inspired me with great humor or thought provoking prose.
4. Factory Five, for making my dream come true.
and in order of expenditure;
Southern Automotive, for an awesome power plant.
Worship One Concepts (NCPainter) for an outstanding paint job. (People marvel at it)
Fortes for the tranny, and many other parts
Vintage Wheels, for vintage wheels
Breeze Auto, with whom I would have spent more had I known what I know now.
Gas N Performance for giving me a chance to have hearing when I get old.
Several other vendors on this forum got a chunk of my income, and all did a great job of providing the parts or service I needed.
Summit and NAPA's stock prices will go down now that I am done.
Ok, enough of that. Here is the car...
Another angle...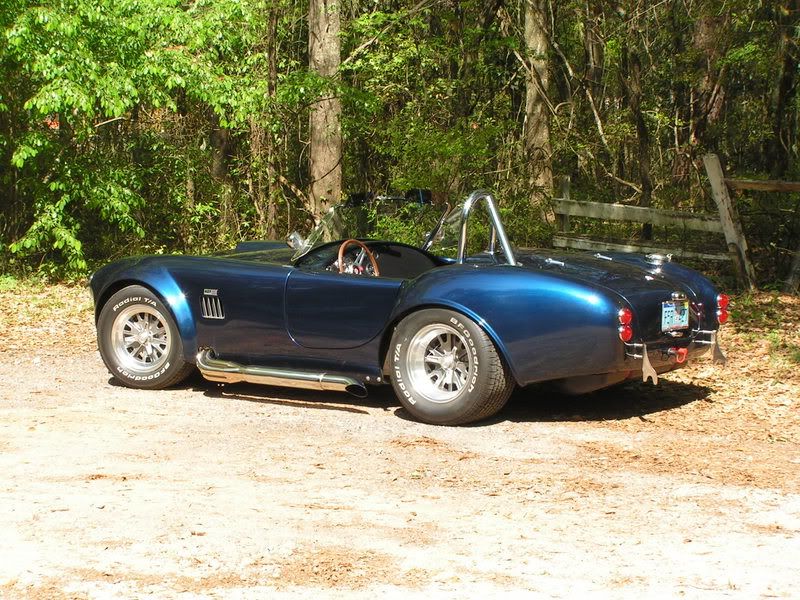 The cockpit...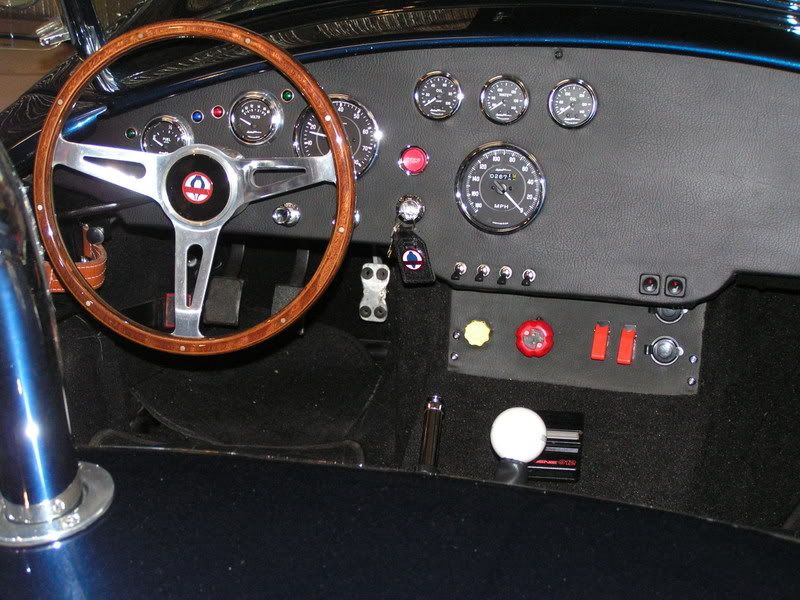 And the heart of the beast...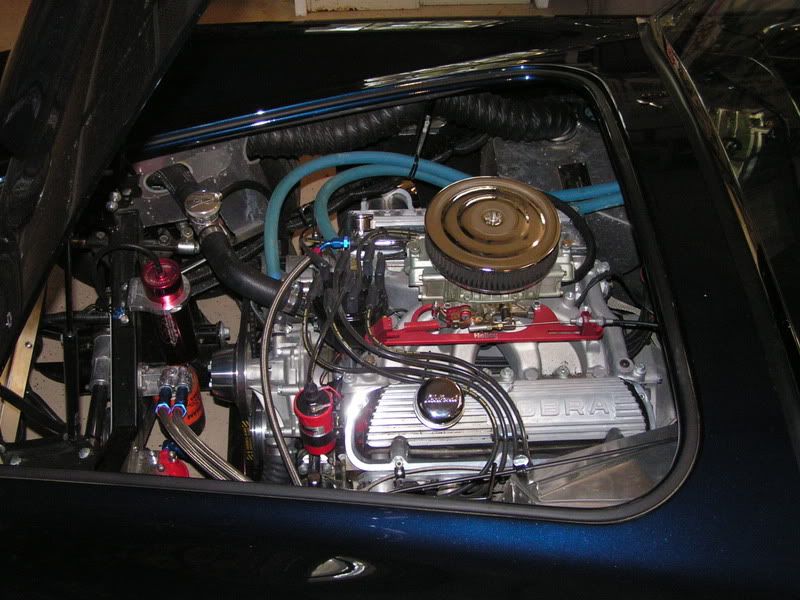 For those of you planning, dreaming, building, or considering, keep those dreams alive, you will get there one day, and it is every bit as much fun as it looks.
These cars are the real deal.