Discussion Starter
•
#1
•
Here is what I came up with for louvers for the rear of the body on the Gen II......behind the hatch. As you can see, I don't have these installed on this body as I can't be cutting holes in the body just for fun!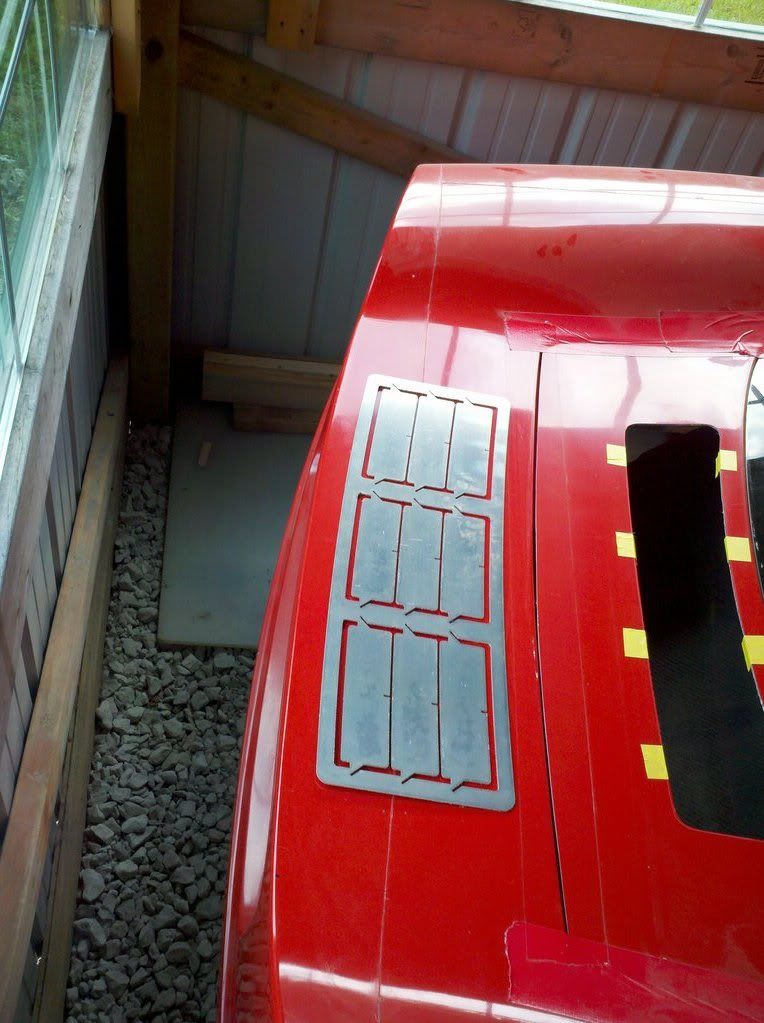 Although this is a one-piece panel, you will be cutting 3 holes in the body to match the louvers by simply laying the flat panel on the body (parts shipped flat) and using the louver blades as a template for cutting the 3 holes in the body. Then you can bend the louvers to the proper angle and install the braces and bond the panel in on the bottom side of the body.
Front and rear edges of the panel (as well as the edges of all of the individual louvers) are profiled to match the radius of the rear edge of the body as well as the hatch opening. Total width is 23", so there is plenty of room left for use with any and all of my rear wings/mounts including the new hinged mounts for my custom VRSW wing or the APR wing/Universal Wing Mount I have available. Price for the Gen II Rear Body Louvers will be $67. They are available now. Thanks!