Discussion Starter
·
#1
·
Here are some pics of my front susp. as it stands now, still need to put on the spindles, UCA and brackets, but I am not so sure about it as it sits now. Shocks are correct numbers, and are assembled by the bulletin but please feel free to ask anything. This is a 94 GT donor car as well, and the suspension parts all came from the same car. Here are some pics and questions
The question is this. Keep in mind that the lower control arm is bottomed out in this picture and I had to push the shock down about 2 1/2 inches to get the bolt through the mounts(that was fun by the way...). There seems to be no room for adjustment as it stands, I know when the car is on the ground and complete it will compress everything and the LCA will not be bottomed out, but it just does not seem right??
follow up pics a little closer view of the top and bottom.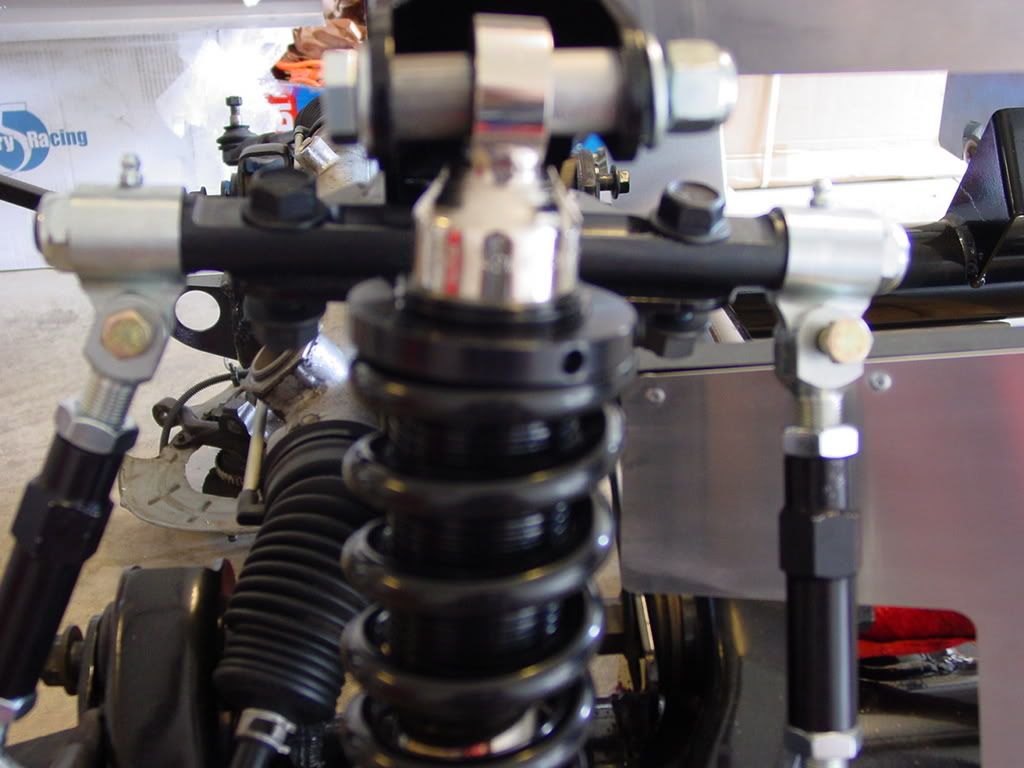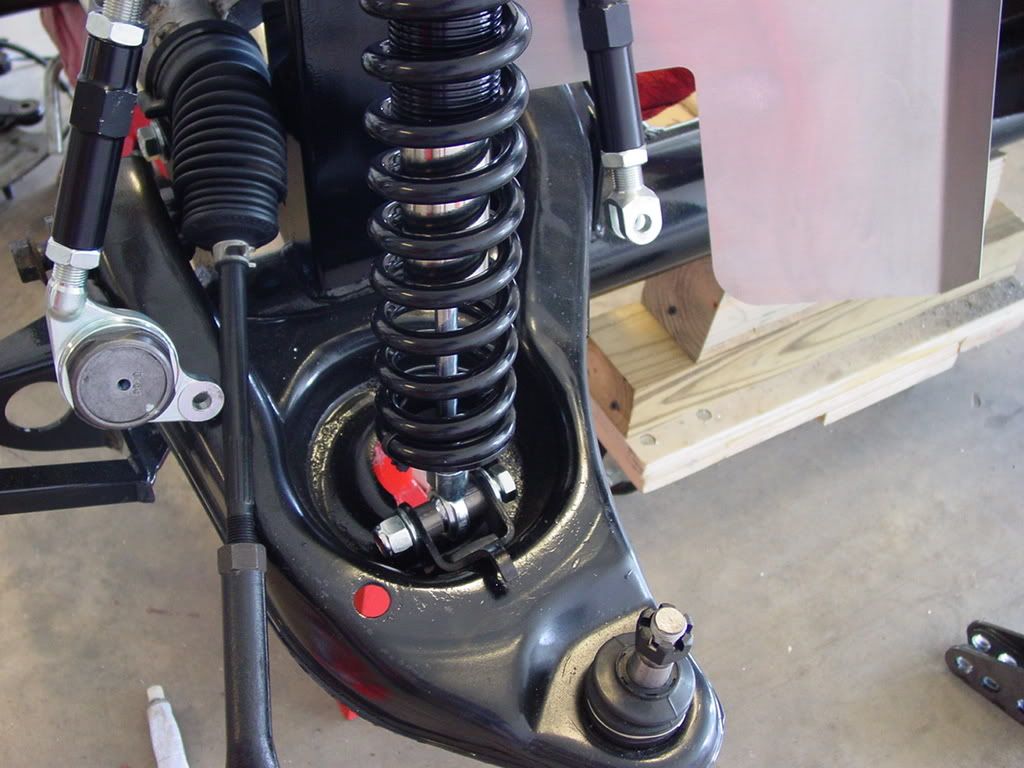 any thought or suggestions will be helpful!