Discussion Starter
·
#1
·
I thought I would put up my solution for the drivers side MKIV Cobra Earl's fresh air system. It might help someone.
A lot of people are going in from the front. However, I ran my brake lines through the patch panel. Going below that area will either cause pedal interference and/or header interference. I wanted to go into the top outer panel.
The MKIV driver's footbox is much taller than earlier versions. The instructions say that the hose will crush down enough when the body is installed. I opted for the upgraded stiffer hose and making a 90 degree bend takes a couple inches. I wasn't convinced that there was enough room.
I just used some thin AL. I basically made a round tube, squished it into an oval, capped one end, and cut a hole in the side to attach to the valve. I cut the front of the valve flange out for better air flow. There is a strap to make sure it stays in place. It all stays below the top 3/4" frame rails (just).
Rolled it on some cans that were the right size.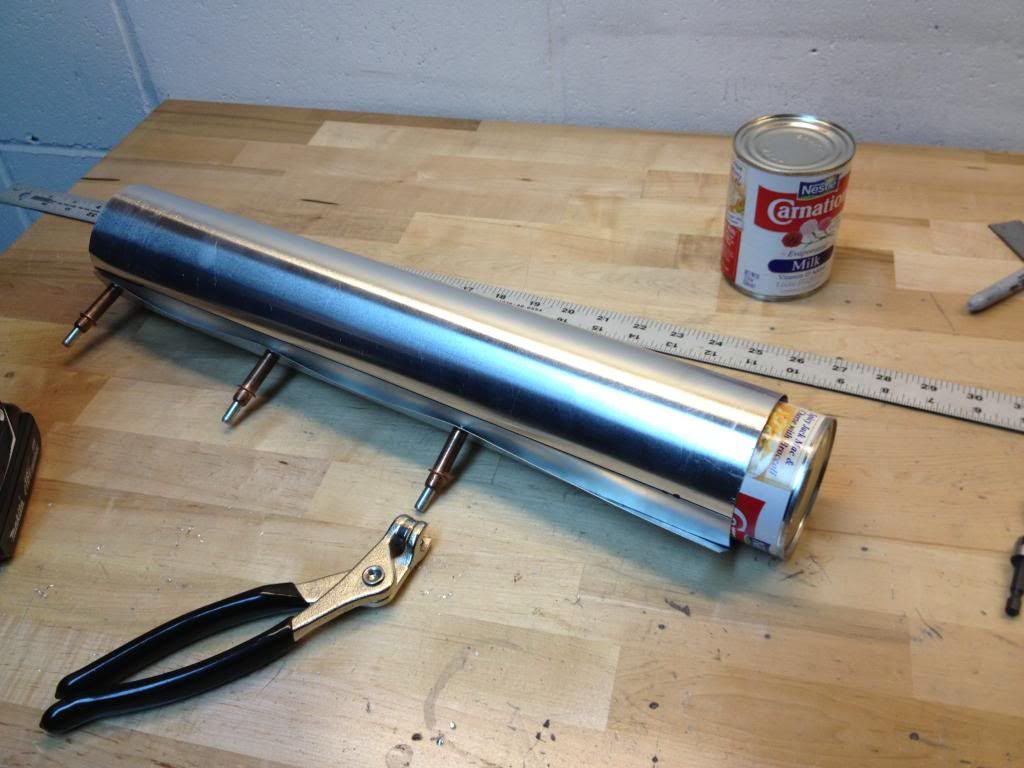 Cut the flange: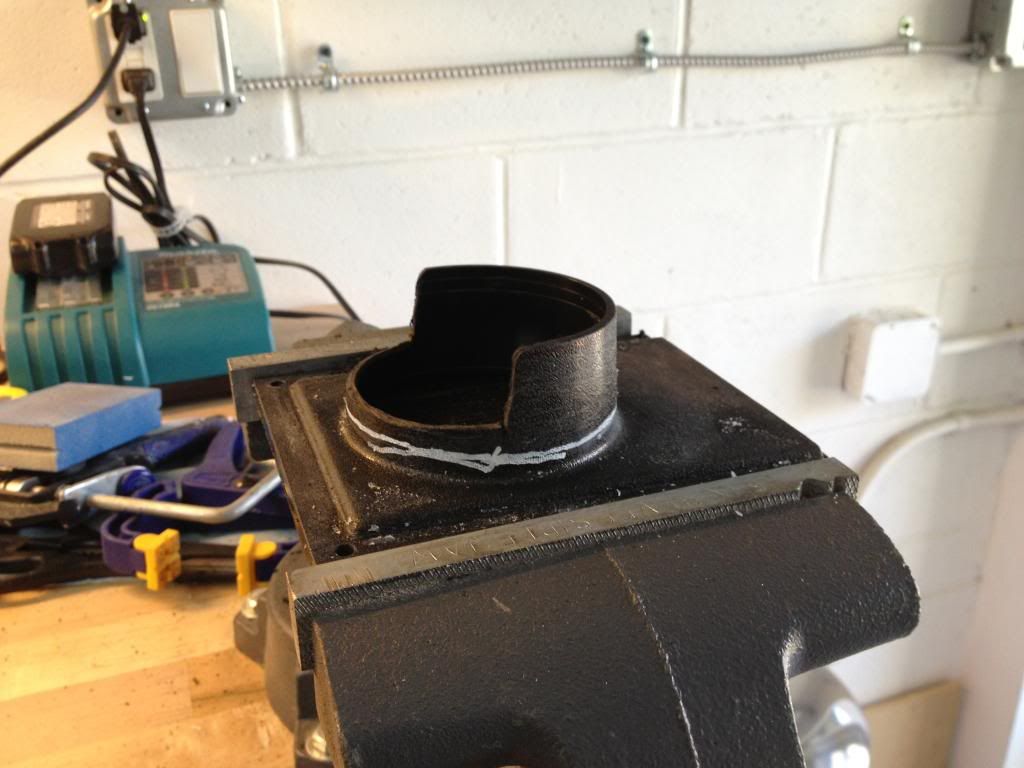 Installed: