Discussion Starter
·
#1
·
With a hit of the start button and a slight twist of the distributor, 4630RD settled into a nice smooth idle. It was very anti-climatic, but then again it helps to have friends that know what they are doing. Dan and John have been building drag, dirt and show cars for the last 20 years.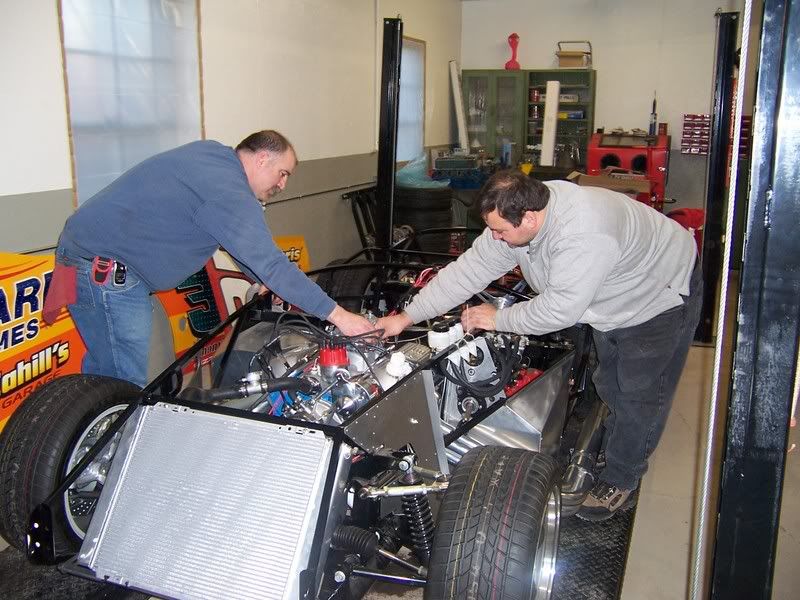 First Start!
Can you tell? It's running!
Engine Specifications:
'01 Explorer 302 long block 2100 miles
Holley 670 S/A
FMS B-cam, upgraded springs/retainers
March Pulleys
Breeze DS Alternator Bracket (Sweet)
FFR 4 into 4 Headers
THE TEAM, John in grey, Dan in blue
A "Cobra intervention" may be needed to help Dan get restarted on his Mark III, those spindles have been waiting to be sandblasted for the past 6 months(lets not talk about the rear-end
). But I'm on to him, he's just sitting back and watching all of my screw ups.
Pat
PS: The brakes are ready, just waiting for the drive shaft to go
Life is good!