Discussion Starter
·
#1
·
Since being put up on jackstands since arrival, we finally had initial touch down a few days ago.
To provide a definitve answer to the question of which Bullitt wheels fit on Fox spindles with Lincoln 5-lug rotors with no modifications what-so-ever to the wheels or rotors...
Wheels & tires are from
www.americanmuscle.com
Fronts: 17"x9" 275-40-17 Sumitomos
Rears: 17"x10.5" 315-35-17 Sumitomos
The service from these guys was incredible. Ordered online and received four wheels & tires mounted and balanced within one week.
Center caps fit fine, wheels seat to the rotors perfectly, no issues at all.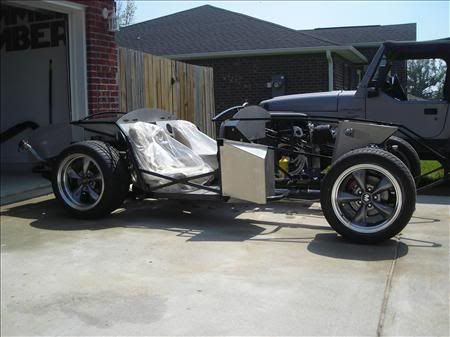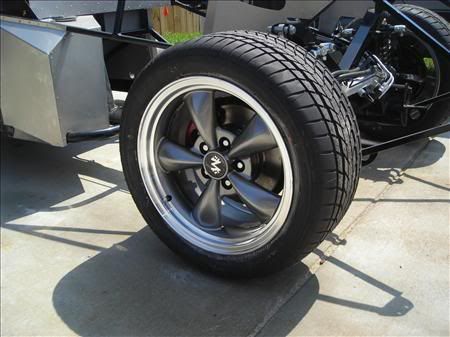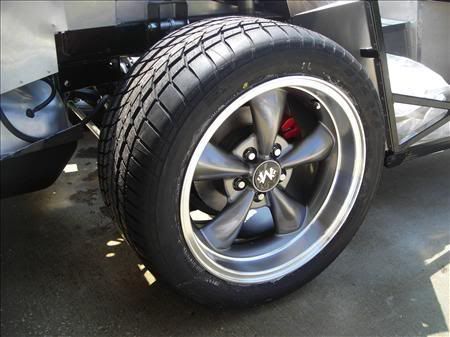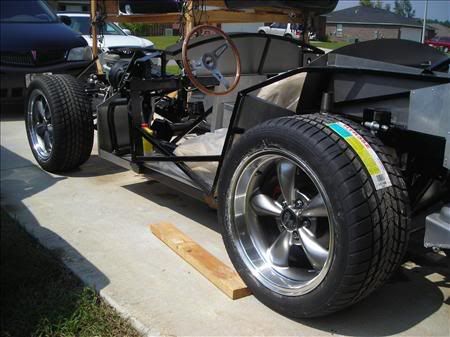 On to the next big thing...hopefully the block comes back from the machine shop this week.
[ September 26, 2007, 10:37 AM: Message edited by: Gatorback ]