Discussion Starter
·
#1
·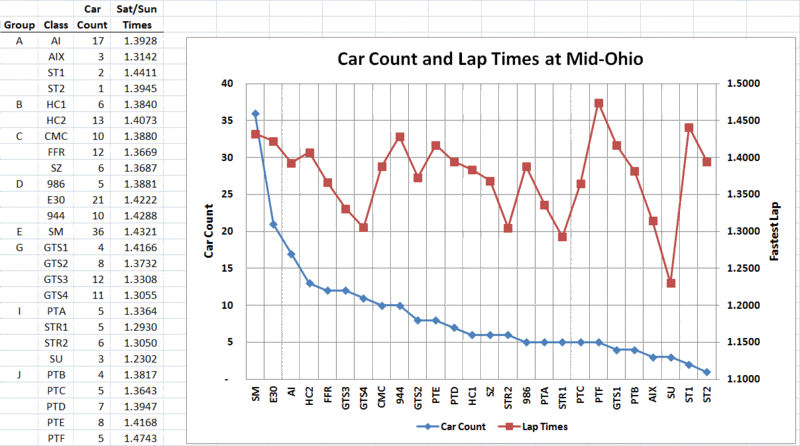 Just been doodling with some of the results from this year's Nationals at Mid-Ohio (Sat/Sun races) to find a good class to race in, starting from a clean sheet of paper.
IMHO, the three criteria are car count, lap times and car costs. The chart and table ranks each class by car count and fast lap times - I don't have car costs but most have a reasonable feel for that number.
Selecting 10 cars as a cutoff for a competitive race and looking for faster lap times within that group of 9 classes, the classes that look best include AI, HC2, FFR, GTS3 and GTS4. (The AI data is a bit off because Friday's times were about 5 seconds faster the those shown for Sat/Sun).
I am biased, but bang for the buck, with this year's new specs, the FFR compares very favourably.