Discussion Starter
·
#1
·
To all engine experts...
I am waiting on my Mk3 to arrive any day now, and I am trying to get all my parts together.
My question is as follows:
1-I am looking at a nice 331 stroker short block and at the edelbrock total package (heads, cam, intake, timing chain, etc.) 331 short block around $1500 (local=no shipping fees) and edelbrock about 1/2 the price of retail (connections).
This will be used as a Fuel Injected setup, with a T5. I will be using the FI from my donor and all other needed parts.
2-The 331 is balanced at 28.8oz. As I understand stck is 50oz? Correct? Thus I need to buy 28.8oz?
From where?
3-Will the above package work good together? and approximate flywheel hp? or RWHP?
4-I would like to assemble it myself (never done anything like this but am good with mech. stuff) any tips etc.?
The reason I want to go this route is:
My donor has 140k miles, need more power (not too much, just more), to stroke my bottom end will cost approximately the same as this 331,
my donor is a 94 so timing cover etc need to be changed any way, and the price will be about $3200 for complete engine when I am done. Well maybe add some $$$ for some extras.
From my donor I am using only the rear dif, the ECM and associted wirring, spindles, trans, tank etc
I know about the 88-93 ECM and wirring being easier but I am going to keep ABS thus I need the 94 ECM, correct?
My donor: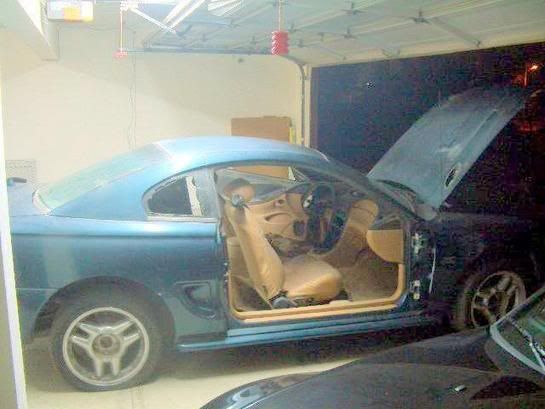 My engine:
Any thoughts would be greatly appreciated...