Discussion Starter
·
#1
·
Will the capacity of the battery disconnect switch affect the ability to start a hot engine. I have a Moroso switch rated as follows:
Continuous amps: 20
Surge amp capacity: 125
Moroso offers a switch with 175 continuous amps and 1000 surge amp capacity. Should I replace the one I have?
Also, will the smaller switch affect the cars performance? I've been having trouble at the drag races. The battery seems to get drained ( or perhaps its the switch-I dunno) and the car seems to run progressively slower (perhaps because of a lack of alternator capacity and the drain of the battery). I'm having some overheating issues too despite dual electric fans, Griffen all aluminum radiator, and hi flow mechanical (Ford Racing) water pump. Here are some pics of the cooling and charging system and cutoff switch set ups: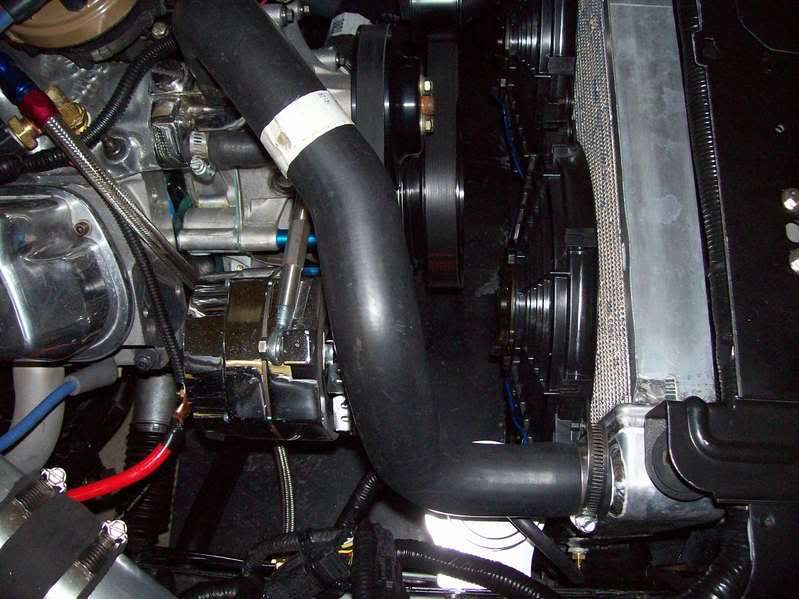 Thanks all,
Jerry
[ April 15, 2007, 07:56 AM: Message edited by: LAWGAP ]