Discussion Starter
•
#101
•
Second phase back from powder coaters. My wife might be reading so I'm not gonna discuss the price this time. That was a lot of very small pieces, I don't blame them for that price this time.
Removable center console and pedestal to house some things: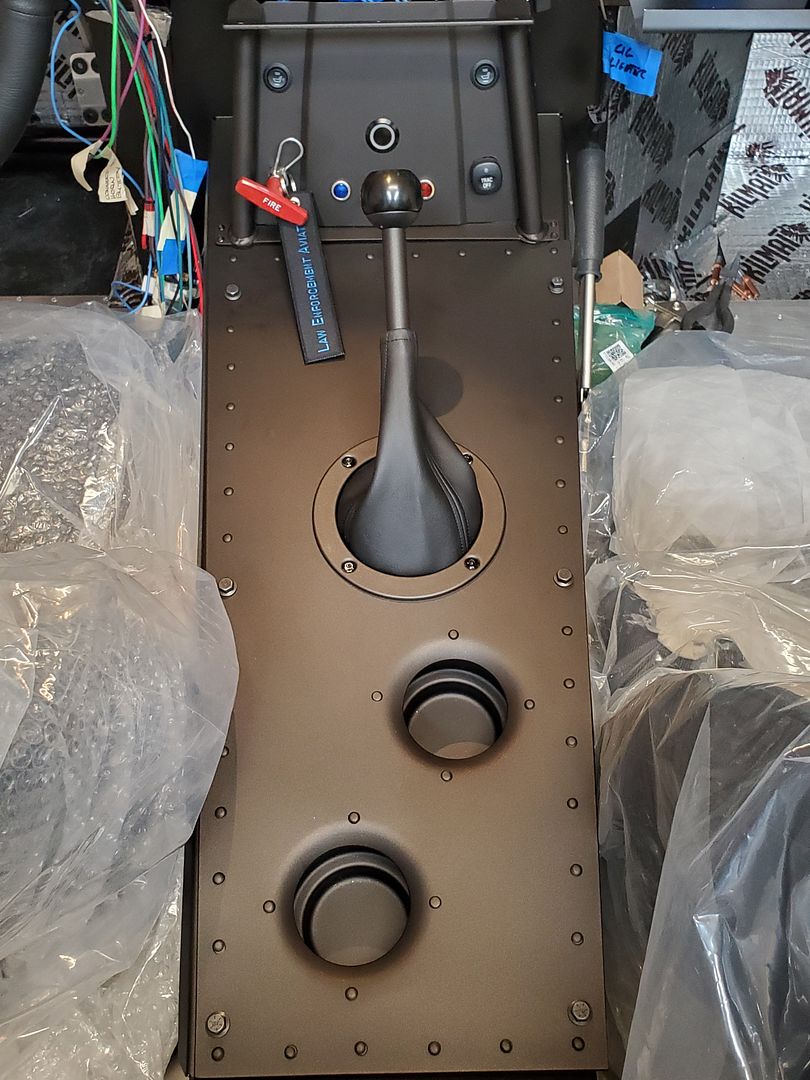 The blank area on the top of the control panel will house the controller for the bluetooth radio.
https://www.amazon.com/dp/B00UTXQL74/?coliid=I1JTDHP17LGEAB&colid=2VE8QPNK7AALT&psc=1&ref_=lv_ov_lig_dp_it
Work trip to Vegas. Had to stop at the mecca. Was surprised to see a bunch of the legacy cars with for sale signs on them. No prices listed though:
Next problem. I had the windshield frame powdercoated. It came off easy enough. Now It is beyond my comfort limit for squeezing it back together. I think the powder built up the interior channel just a bit. I have visions of the window cracking just shoving on it. I think I'll be taking it to a local glass company to have them re-assemble it. I've considered just swapping it to lexan but pretty sure that won't pass initial California inspection. Soaking it in wd40 didn't help either.
Moving forward. Duncan