Discussion Starter
·
#1
·
Thanks to Chipsdad (who provided me with a pedal bender), I was able to bend my pedals today. I will contact Doug1 and send the bender on to the next person on the list. Thanks again!!
Does this look like enough clearance? I moved the clutch and brake pedals over to the left 1" each.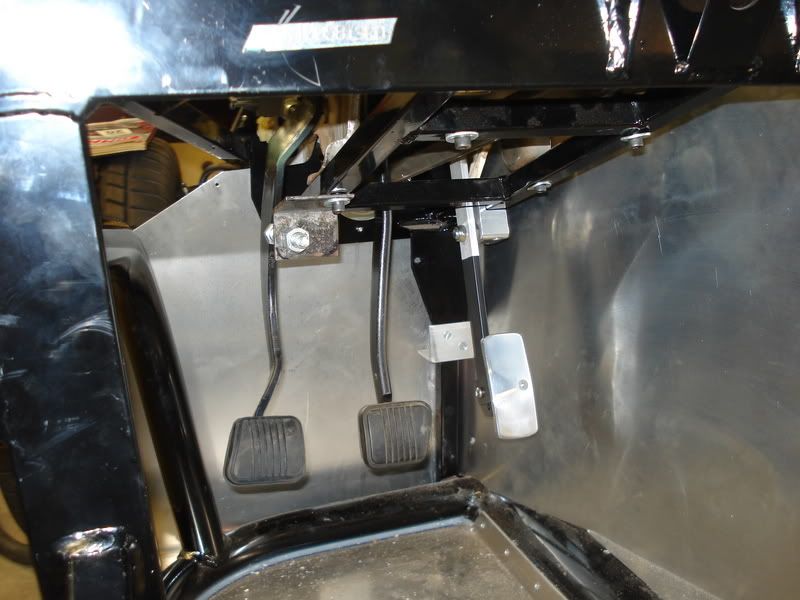 And with a size 10.5 Merrell Jungle-Moc...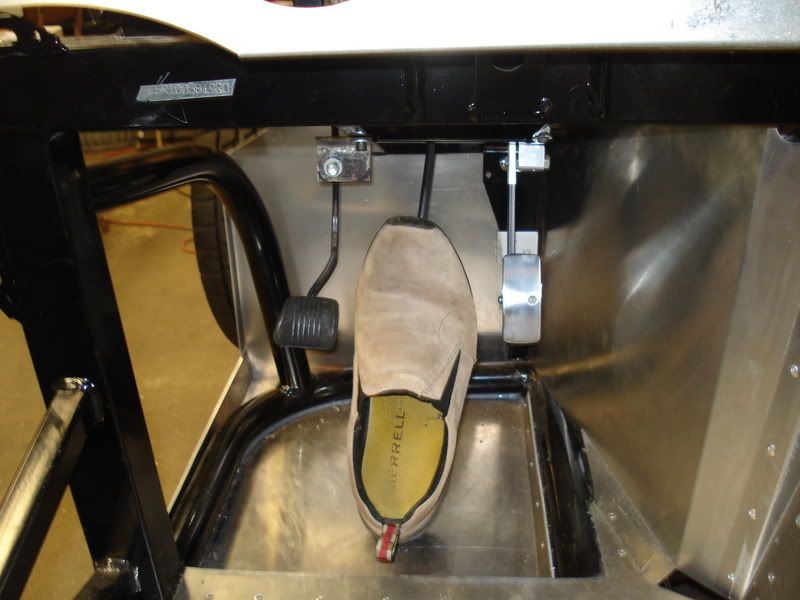 I painted my Russ Thomson gas pedal black to match the other pedals. I also fabricated my own gas pedal cover out of aluminum angle stock. I sanded it up to 1000 grit and then polished it with a cotton wheel and polishing compound. The picture doesn't do it justice, it is really shiny. I wanted to simulate the gas pedals I have seen in pictures of some CSX cars.
You can also see a "stop" I added to the frame where the donor gas pedal would mount. It is also made out of aluminum angle. It will get covered with carpet later.
I also made a "stop" for the clutch cable. I actually made that out of a piece of rusty steel angle iron I found in the soil in my lawn (about a foot down
). I will clean it up and paint it before I attach it for good. (I still need to have a piece welded to it so it can't turn).
-Jon A.
[ September 16, 2007, 11:26 AM: Message edited by: Jon A. ]