As I get closer to doing the interior of my car, I've been thinking of ways to re-work the gauge pod. I am thinking of trying to have a set of gauges custome built in the Porsche Turbo design, using standard Gauges. The bezels would be 1/4" tp 3/8" chrome rings, and the Gauges themselves would be back lit.
I decided to lay it out in Power Point to get a rough Idea of how it might look...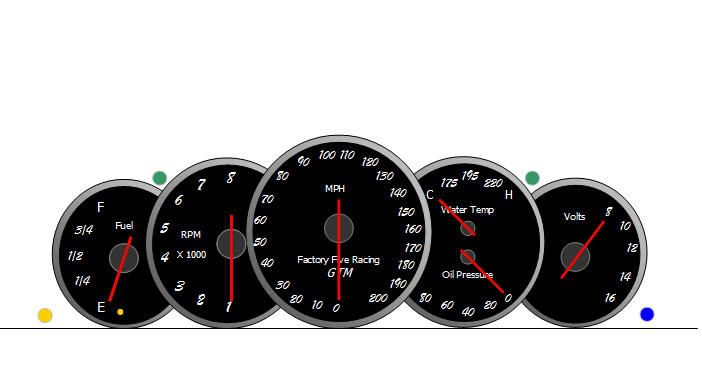 Painless turn indicators will be used above and between the two outer gauges.
As well I'll probably use an Amber LED for the "check engine" light at the bottom left.
A blue LED for the "Bright Light" indicator, on the bottom right.
Does the layout look correct to you?
Also, besides Classic Instruments and Redline Gauge Works, do you guys know of any places that build custom gauge clusters and re-screen the gauge faces?
As always, any help would be appreciated.