Discussion Starter
·
#1
·
If you look at your driver's side head, on the back side. (this only applies to 4Vs) You will see a freeze plug, now look at the Passenger side head, there's a fitting connected there for the Heater, and that's where the coolant flows from the Water Pump, so why isn't one of them fittings on the driver's side? Most all of the DOHC engines do not have this direct coolant flow thru the Driver side head! This will cause the driver's side head to overheat and possibly fail prematurely.
The mod involves buying some fittings, hose, clamps and having some time (and room) to do it.
(LDC has a website where they sell you this kit)
Here it goes:
(These are not my pictures) but I did basically the same thing to my 03 Cobra engine while it was out on the open, on the Mustangs, most likely one needs to remove the transmission to do this Modification as you will see in the following pictures:
This package is from LDC: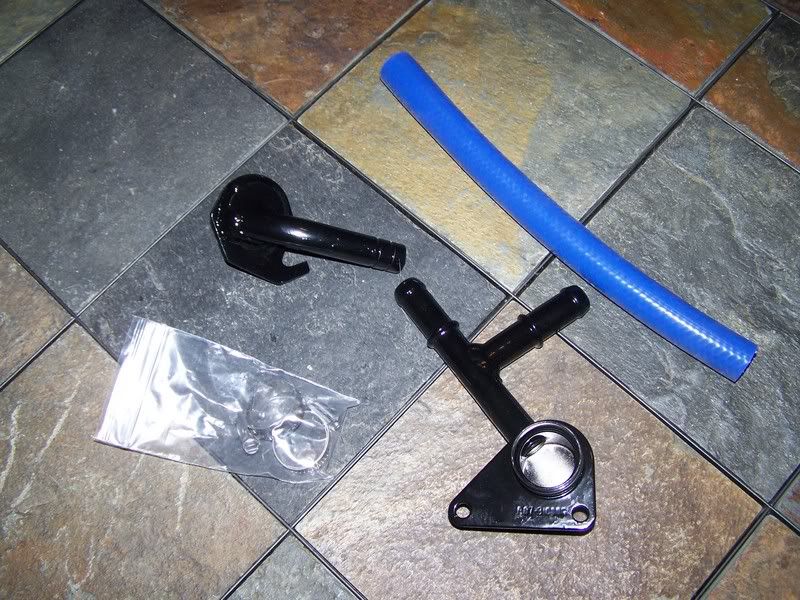 the smaller fitting goes on the driver's side, while the other one replaces the one already there.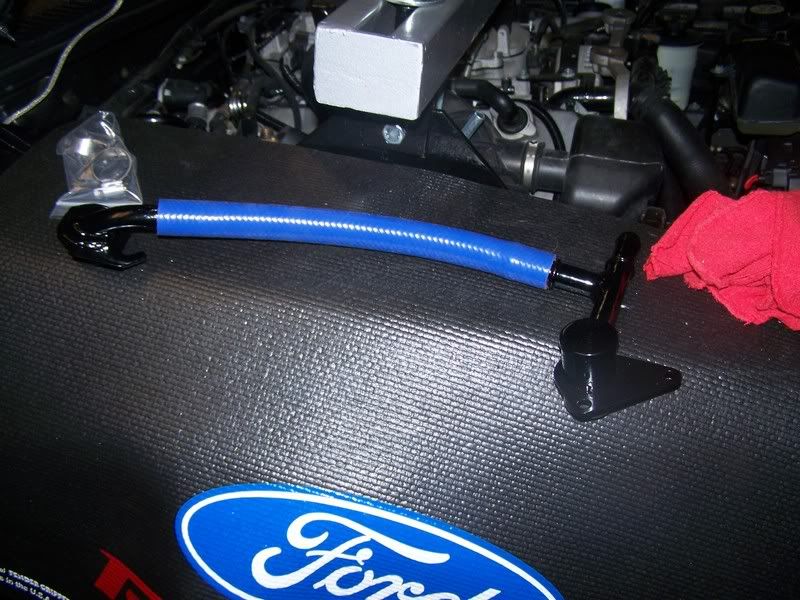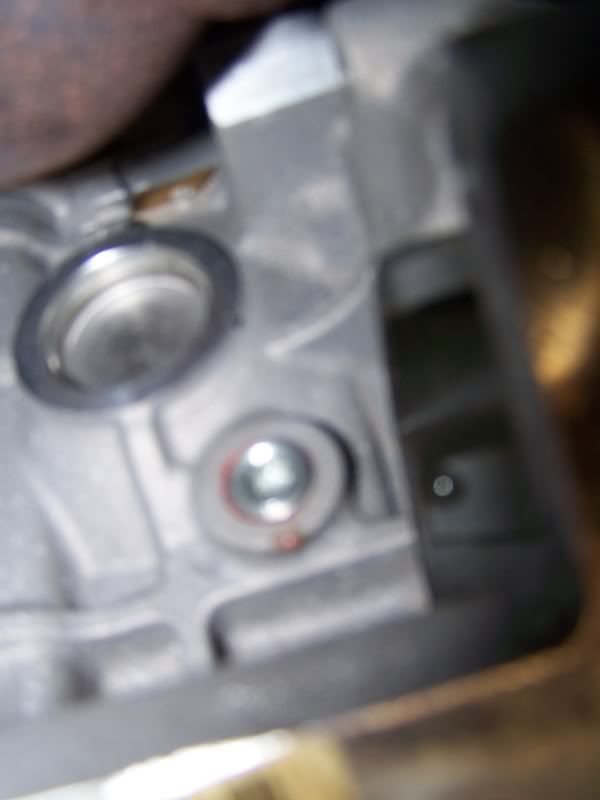 driver side rear of block: to drain the coolant, remove the allen head plug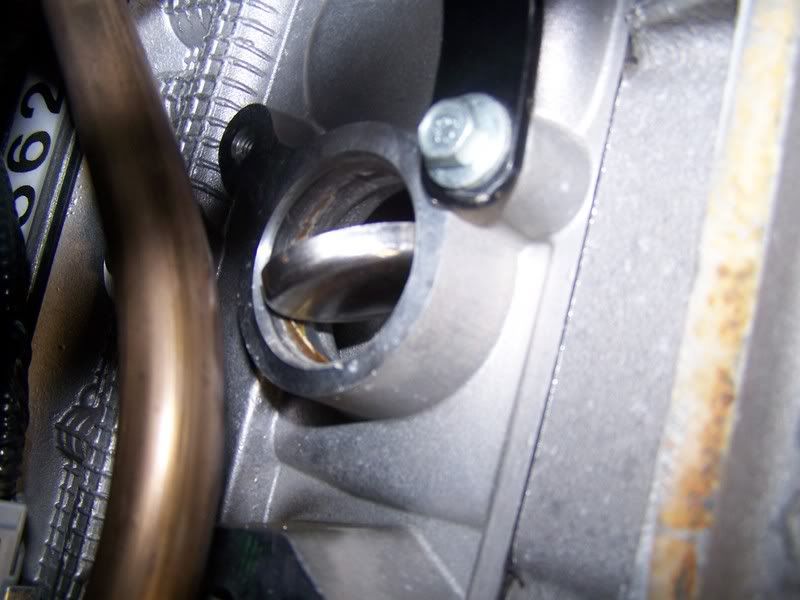 then remove the freeze plug