Back in May one of the guys (forth.rock) had asked for suggestions for a turn signal switch. Amongst the regular responses was one by Puddy mentioning the RX-7/Probe switch. One of the other guys in Ottawa (thebicman) picked up on this and sent him a PM asking for more details. In response he was given a link to the following site:
http://mywebpage.netscape.com/mike6348/turnsignal/index.html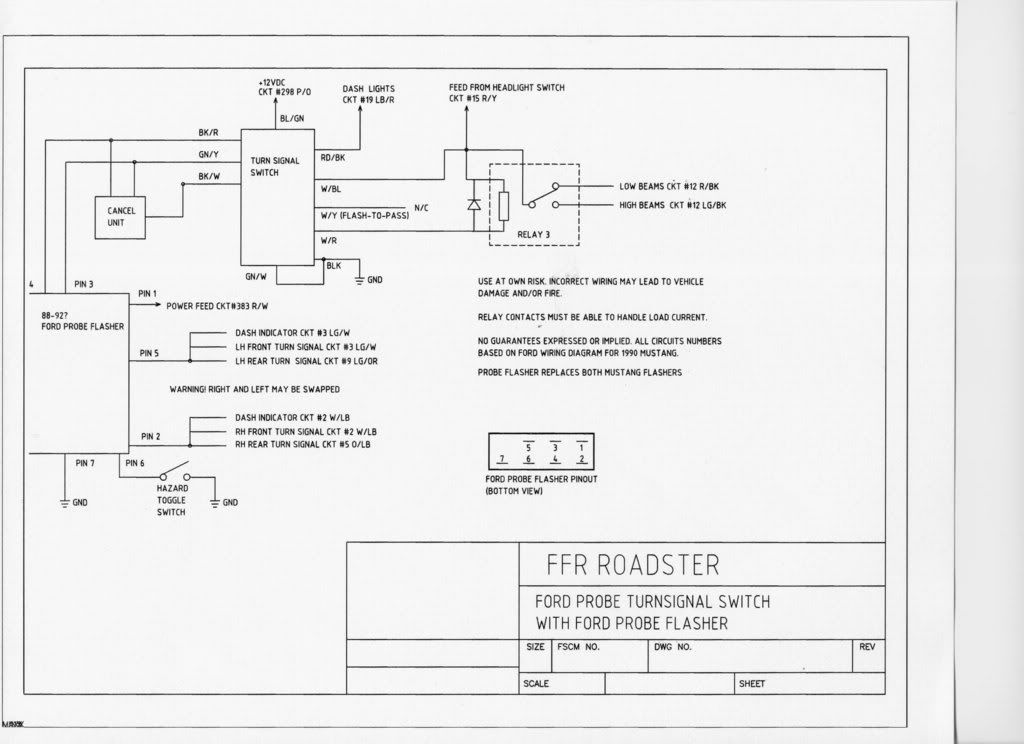 Great info there including a couple of install pics and wiring diagrams. The wiring diagram for the Probe switch and flasher unit is the one I used and was bang on. At the end of the day I solved my turn signal, headlight dimmer, hazard flasher and horn requirements.
I'm not sure if that is Puddy's site or one that he used as a reference. Hope the owner will pipe in here.
Since RX-7's are pretty scarce in the scrap yards around here I decided to check out a Probe at the local yard. Bingo!! Here are a couple of pics of the Probe switch. Note that it has white lettering vs. the red on the RX-7 and the lettering area is flush (the RX-7 one looks like the lettered area is proud of the surface a bit).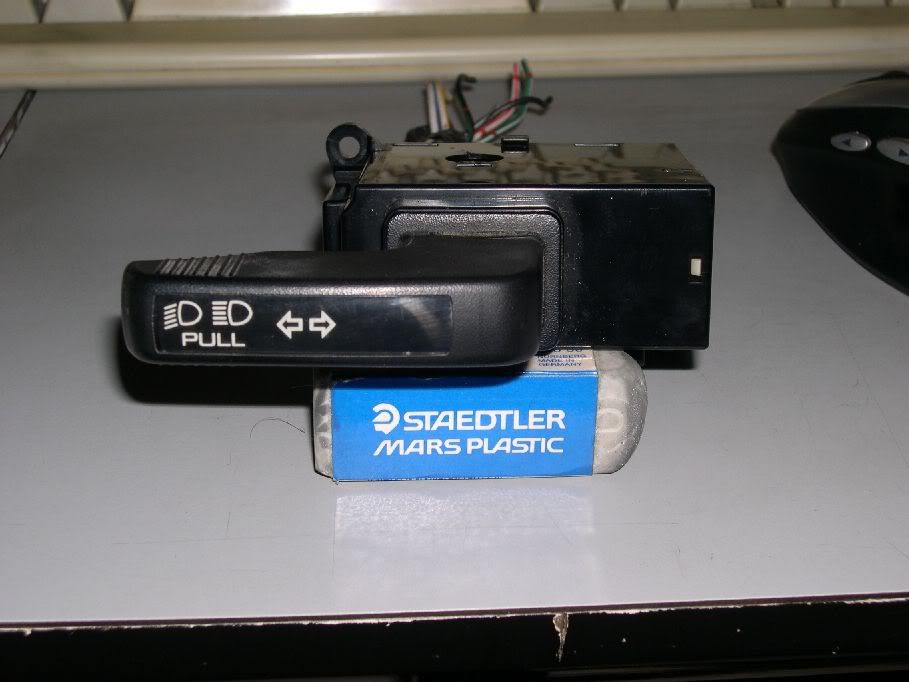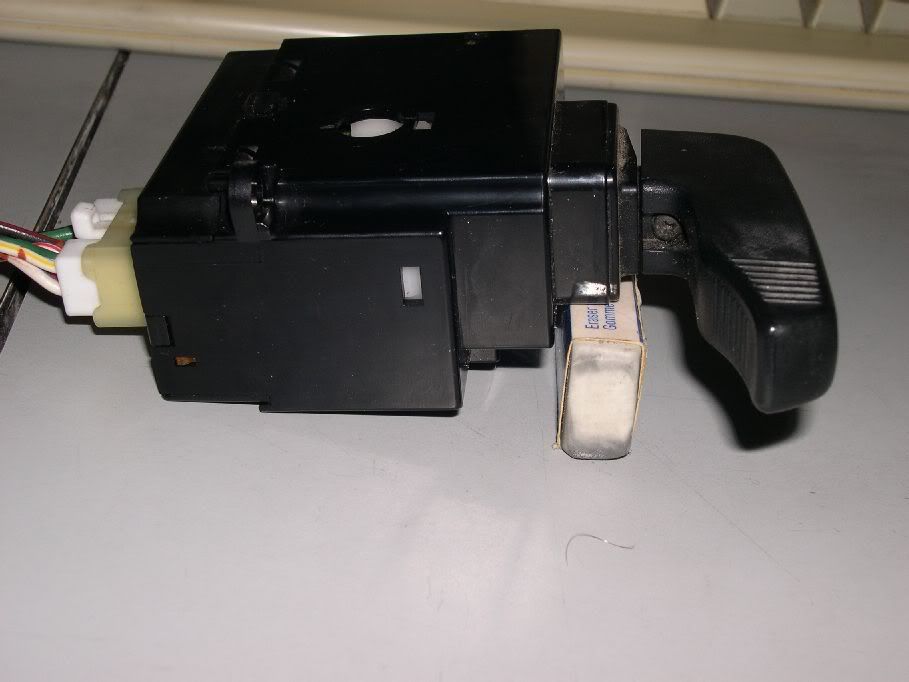 The switch has turn signals and a spring-loaded pull to toggle the high/low beams. The lettered area lights up with the dash lights (if you wire it that way) and comes with a green cover on the bulb.
One cool thing is that the handle comes off to leave just a small shaft sticking out. If you wanted you could machine up a billet handle for it.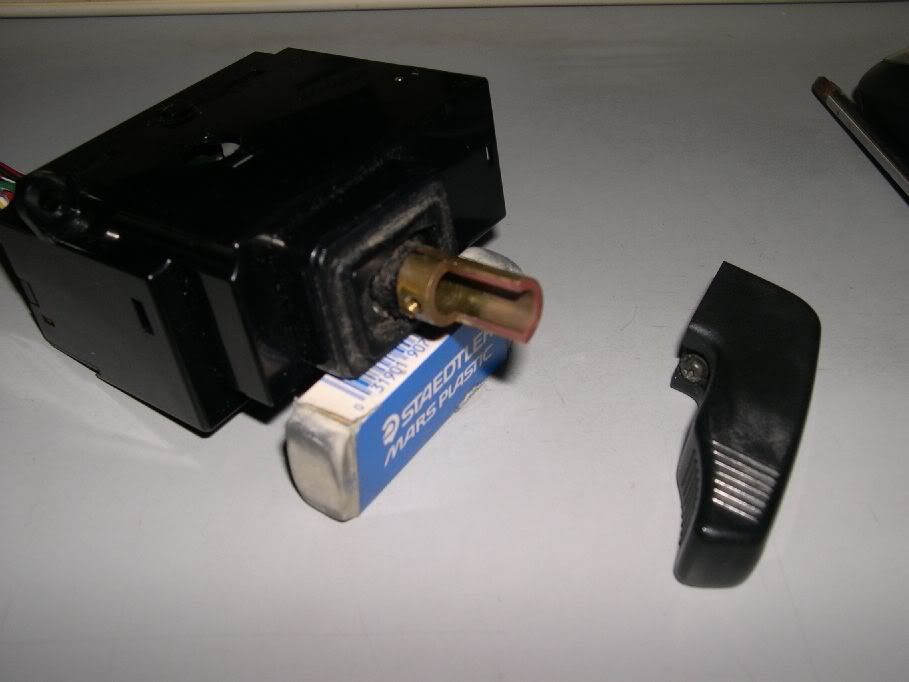 Here is a picture of the turn signal cancelling ring that sends an electronic signal to the switch.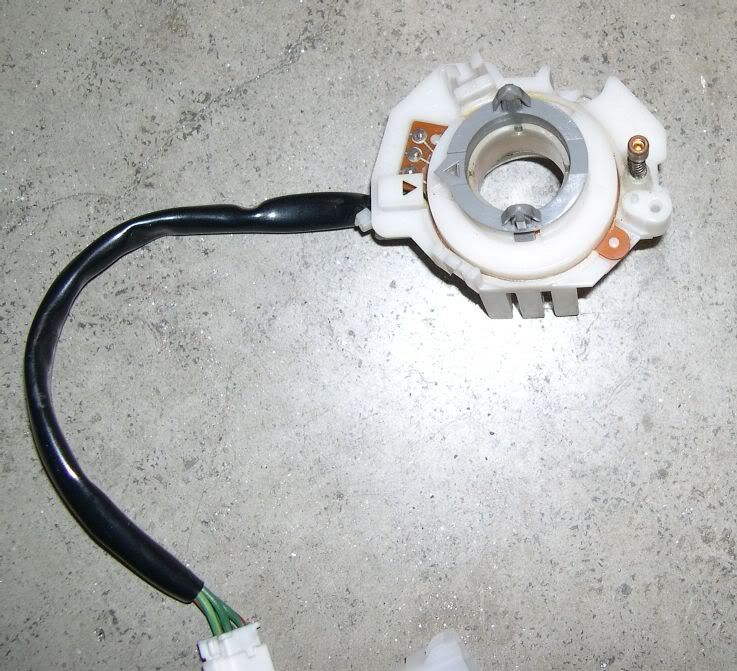 Here are a couple of pics showing the bracket I made up for the cancelling ring as well as a drawing for it.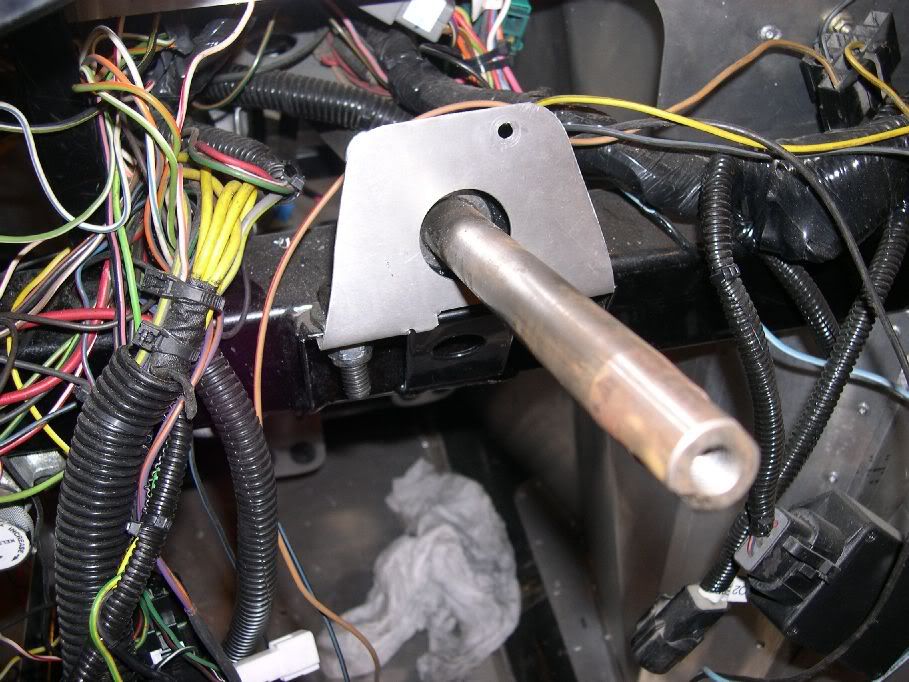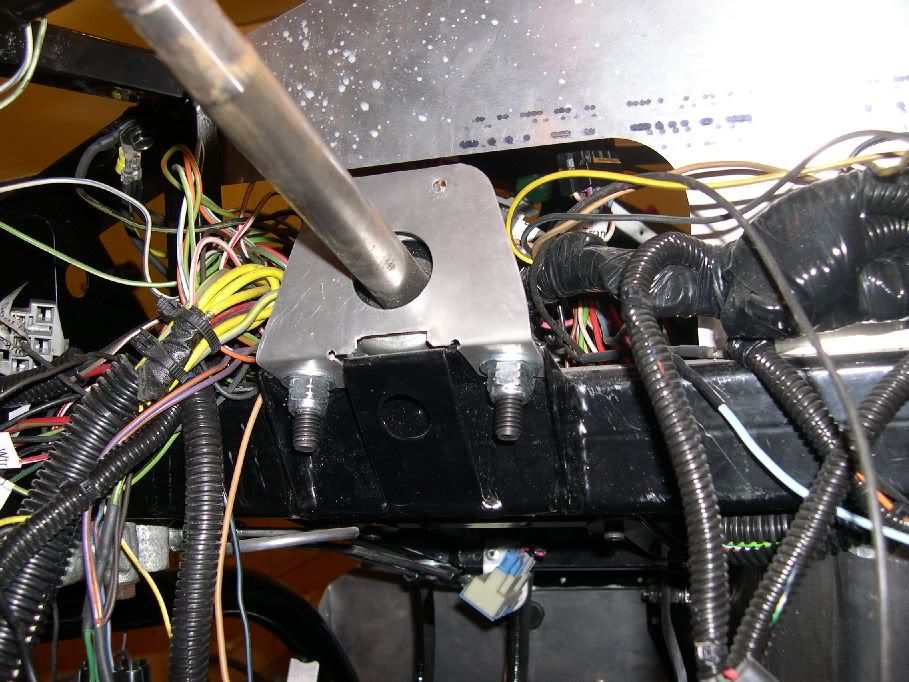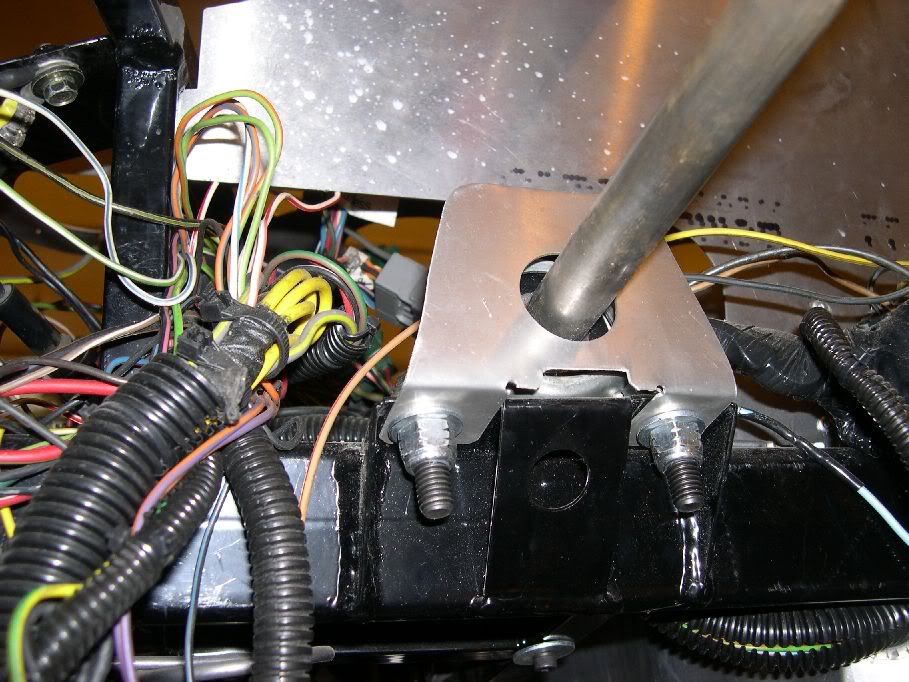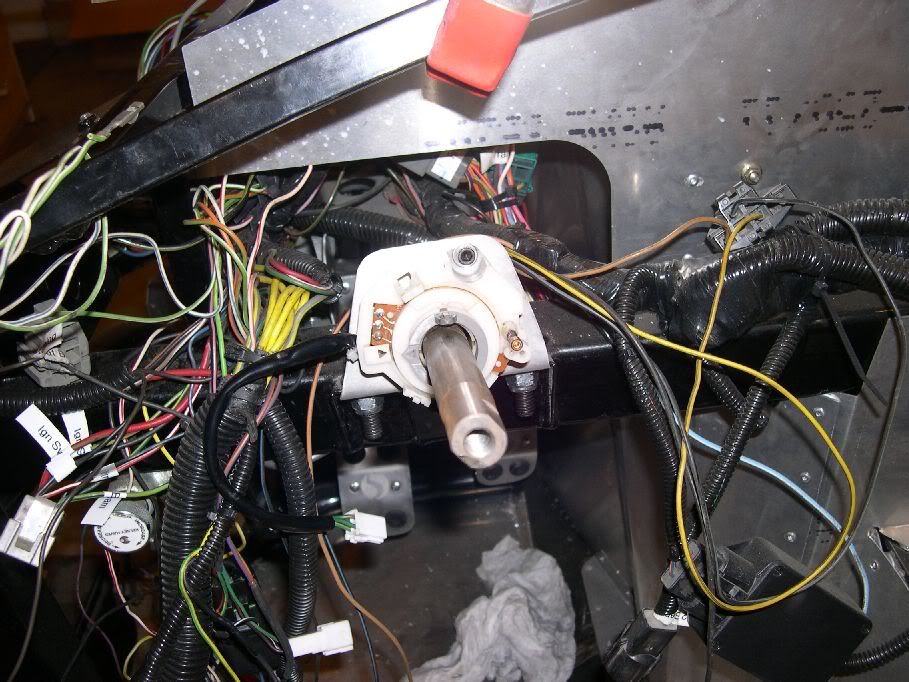 [ July 14, 2006, 03:26 PM: Message edited by: dv/dt ]