Discussion Starter
·
#1
·
I have not been on here to much between working and spending time with the family. and trying to squeeze in time for working on the car.
I am excited about how far the car is coming along. i try to spend 30 every other night in the garage working on the car. most of the aluminum is installed. the front and rear suspension is on. with brakes. I am building a basic complete kit. with very little mods. a friend gave me advise. which was just to get the car on the road then i can change things later. which is what im doing. its a complete kit mk4 with a 4.6 3 valve mod motor and trans from a 2005 mustang gt donor. i must say I am very pleased with how its turning out so far. Ill try to do more updates as time allows.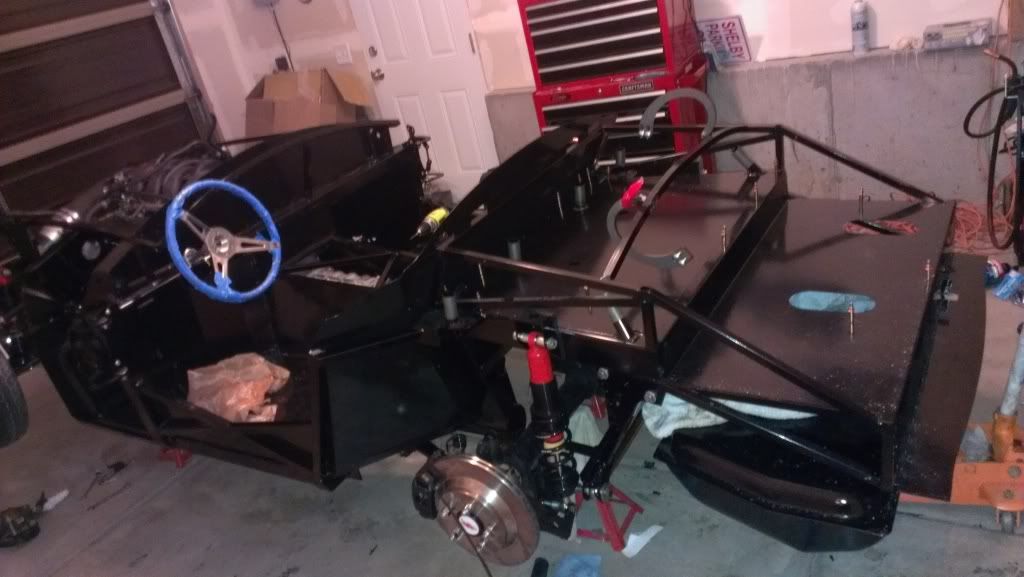 my little boy in the seat.