I have a long list of items I have done to make my car more original looking. In the rear I have opted for the full drop butt, rectangular tail lights and a correct trunk lid with the hidden hinges: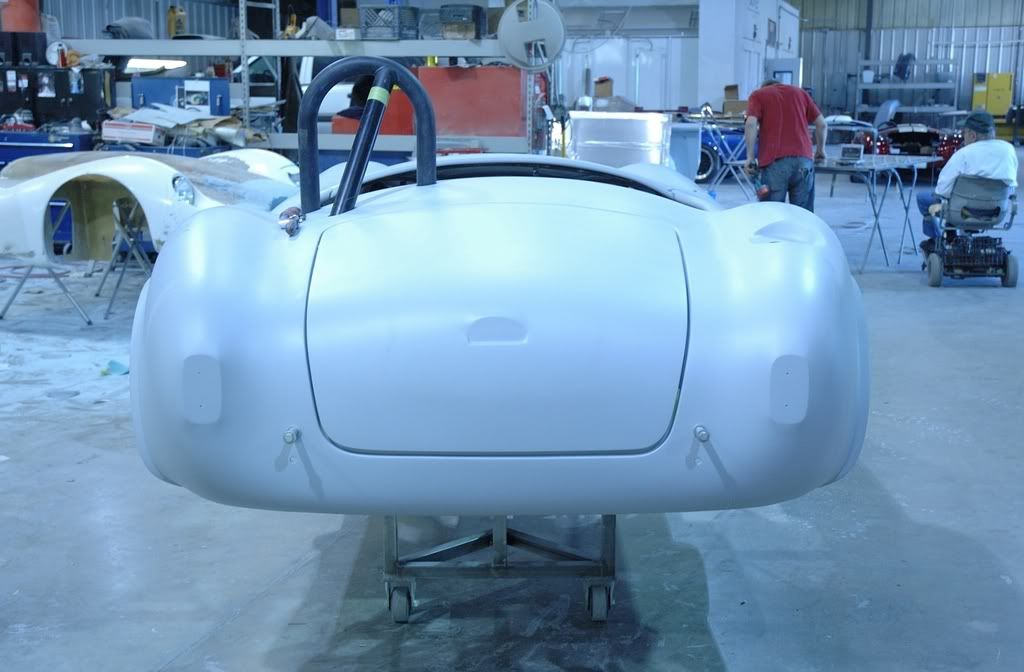 In the front I had Ken shave off the turn signal boss and smooth the area with the natural contour like the original so when the turn signal (with a clear lens) is mounted it will point slightly down and out like the original Cobras. I have also had Ken add the correct lip between the radiator opening and the oil cooler opening which was done after this photo was taken.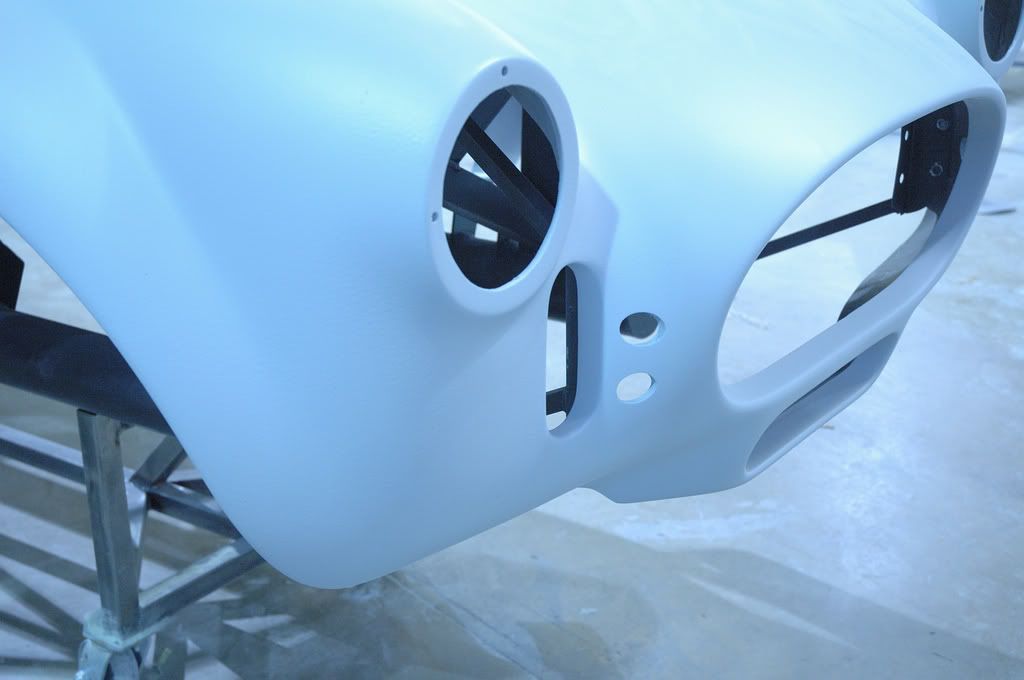 Here is my oil pan from Avaid.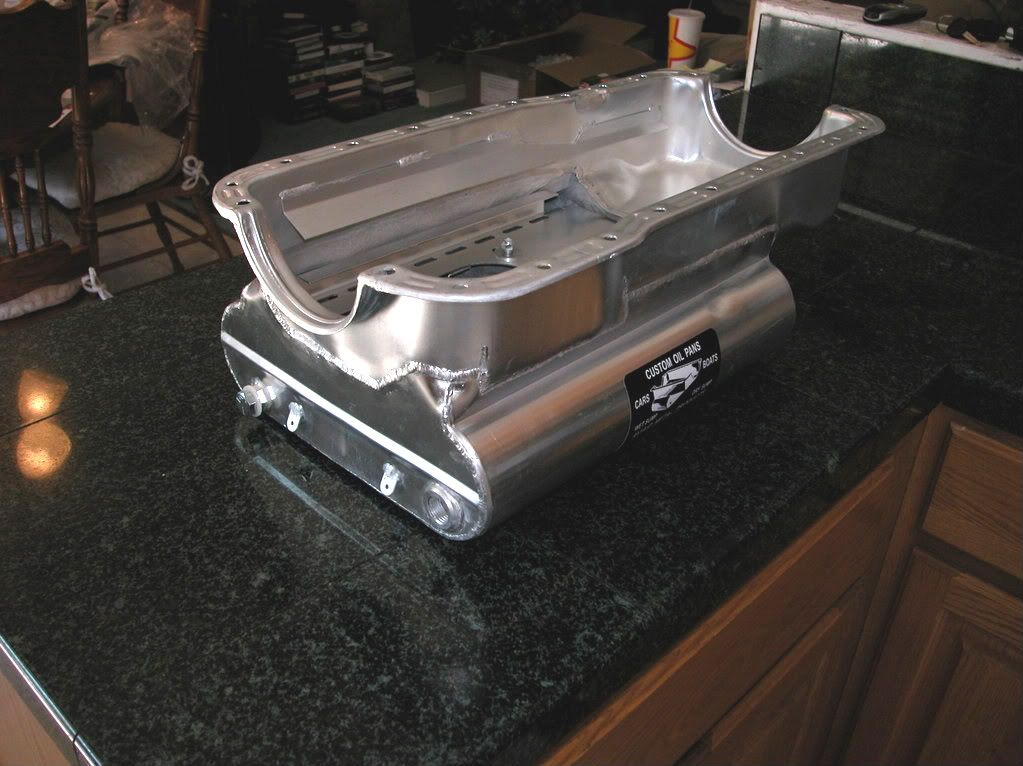 And a photo of the exact same engine as I have for my build with the exception that I will be running the Electromotive Tech 3 engine management system that gets rid of the distributor.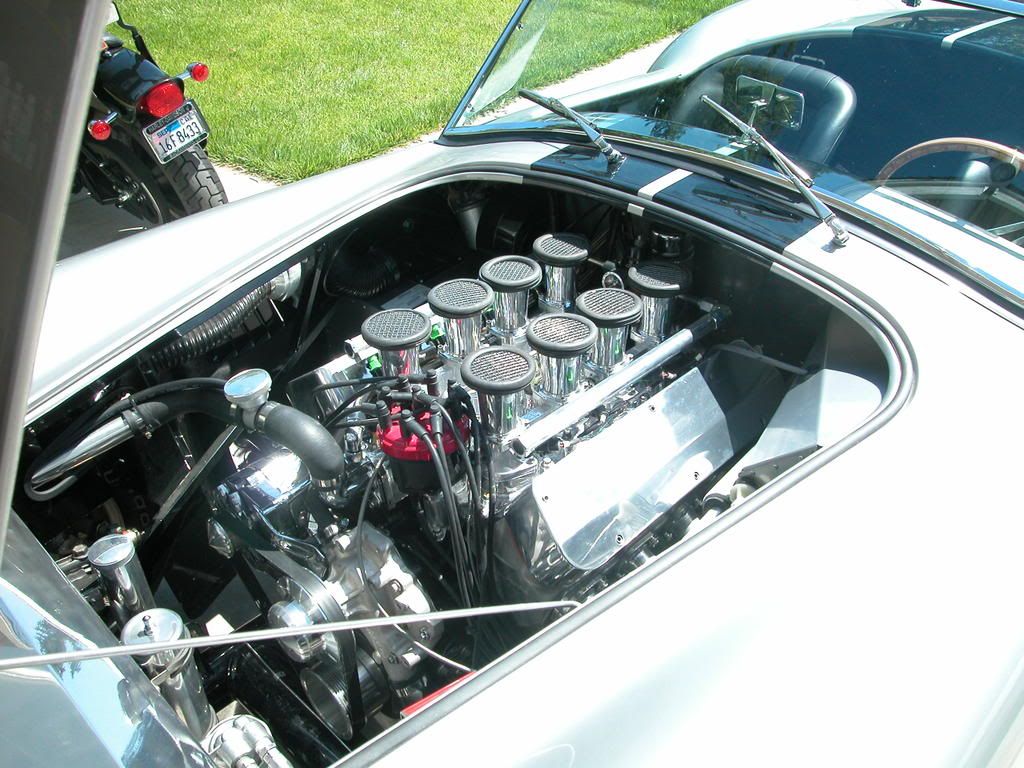 Along with these I have also done that same changes I did on FFR-2225 that I built for Boyd McMullan that were all a first for the FFR body which were the hidden rocker panel bolts, rolled cockpit edge, 3/4' round tube hood frame.
I will add more to this list later, Don