Discussion Starter
·
#1
·
Time to start another build thread but this one has a little bit of a twist---first the car will be unbuilt!
Let's back up a little before we get started---"aaron44" and I have been best buddies for over 20 years. We've worked together (he was employed by my wife before I stole him to come work with me---something she still hasn't forgiven me for). We built my house together then a few years later did his. There have been more home, farm and car projects over the years than we can remember. I can't begin to tell you how many engines we've put into and pulled out of his Jeeps and anytime I needed a hand while building my car or "indy14" Steve's Mk4 he was right there when asked. He's had the FFR bug for a while and there has never been any question that when the time came for him to build one we'd do it together. He's been actively watching the classifieds for the last year or so waiting for the right deal to come along on an unstarted or barely started roadster (that Mike Everson doesn't grab first
). A couple of months ago right before the summer sale ran out he was just about to give up on finding a previously started car and place an order for a Mk4 when a partially assembled Mk3 showed up and a deal was struck! It took about 4 weeks for the transportation to fall into place but a month ago it arrived from Texas!
We met the truck and got a first look as Aaron took the wheel to guide it down the ramps: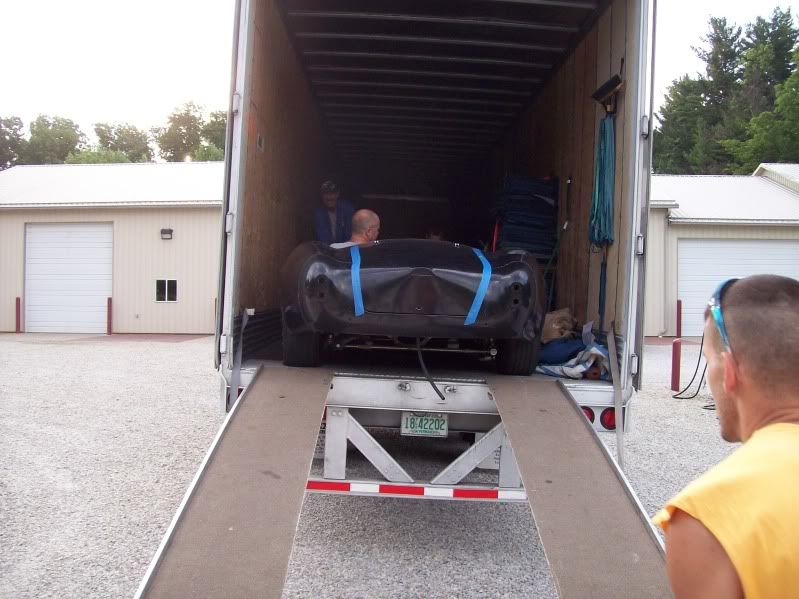 The previous owner put some junkyard wheels and tires on it so that it would roll but they leaked air almost as fast as we could put it in. By the time we made it the hundred yards from where the truck parked to Aaron's driveway we were spent and done pushing by hand---especially when viewing the looong uphill to the garage: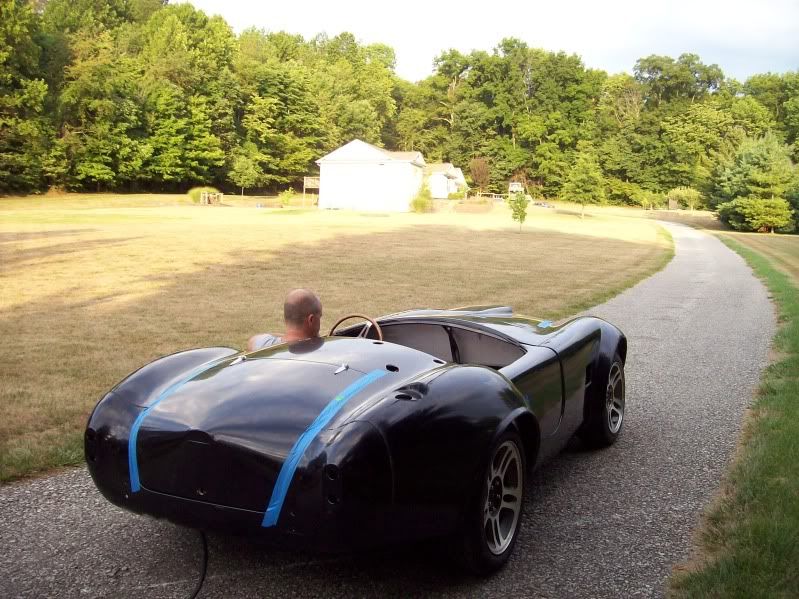 A Jeep and tow strap made short work of it though. I looked in the mirror while pulling him up the driveway and Aaron seemed to be totally enjoying his first cruise: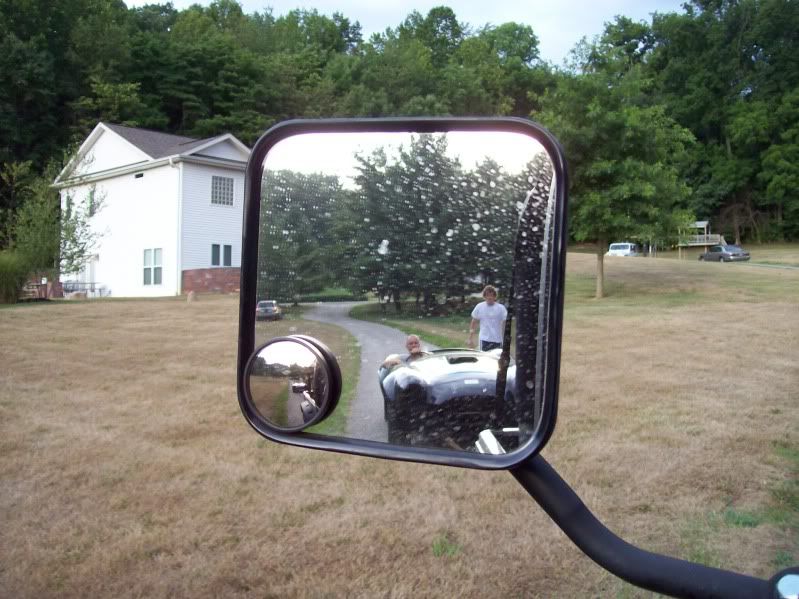 After languishing in Texas for a few years FFR #5717 rolls up to the garage in Indiana that it it will call home: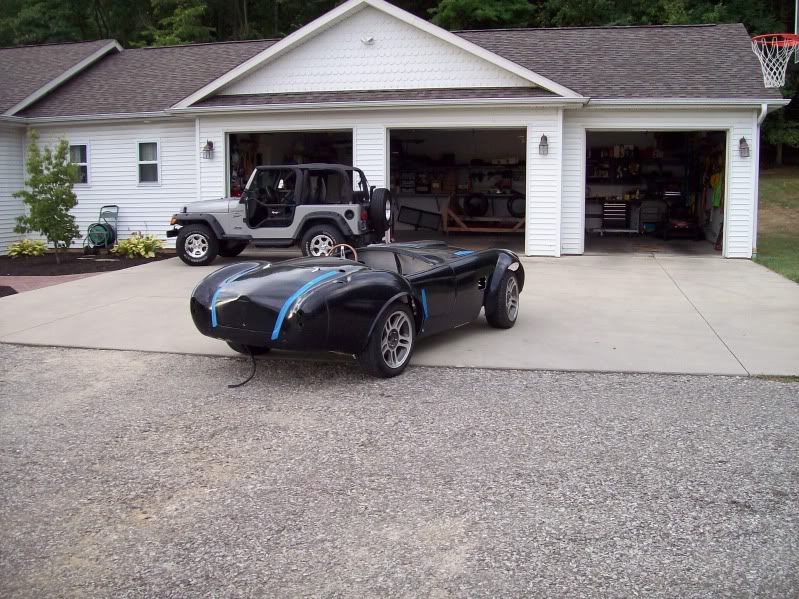 To be continued...
Jeff