Discussion Starter
·
#1
·
I've just finished installing my rear-end and brakes, and I have a couple of questions:
1.) I have a shortened 8.8 (Fox?) transaxle with new 5 lug axles. I needed the modified brake mounting bracket, but the spacing was off by about .375" on each side. I placed 2 washers behind the brake at the 2 bolt locations (see picture), to center the brake pads and rotor....Is this fix correct/safe?
2.) The brake is close, but not touching the coil-over....does this look correct?
3.) The original brake mounting bracket had a support bracket assembly which bolted around the axle tube w/ a U-bolt. I could grind/modify it to fit the new shortened tube length, but is it needed, and have others put this bracket back on.
4. Finally does anyone make larger modified mounting brakets so a FFR can use the optional wider diameter (11.25"?) rotors in the rear? These stock rotors look a little wimpy compared to the front.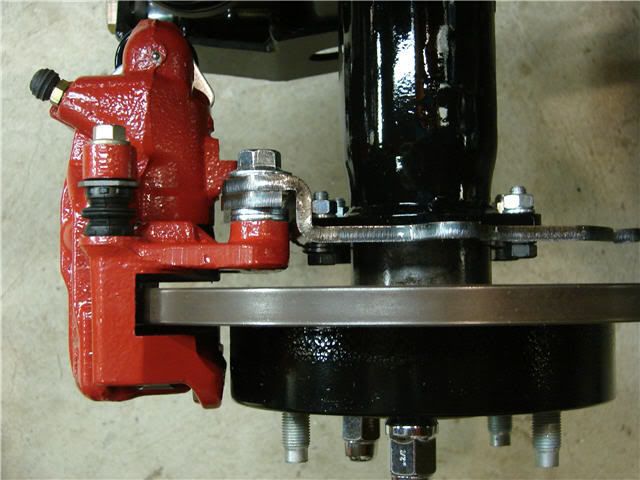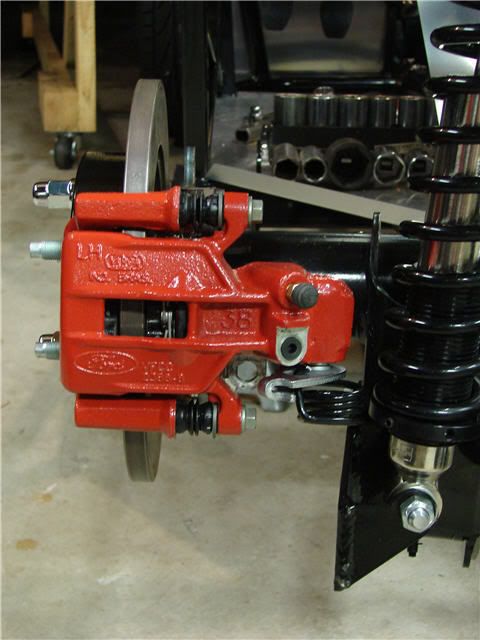 Thanks for all the good advice
Ed