Finishing up the wiring routing for the fuel pressure sender. The three-conductor cable is about 6 feet long. Too long for the distance travelled to the dash, but for now I'm just getting it out of the engine compartment.
Simple wrap in convolute and tape, and pop through the firewall, and it's cleaned up. The engine cover will hide most of it anyway.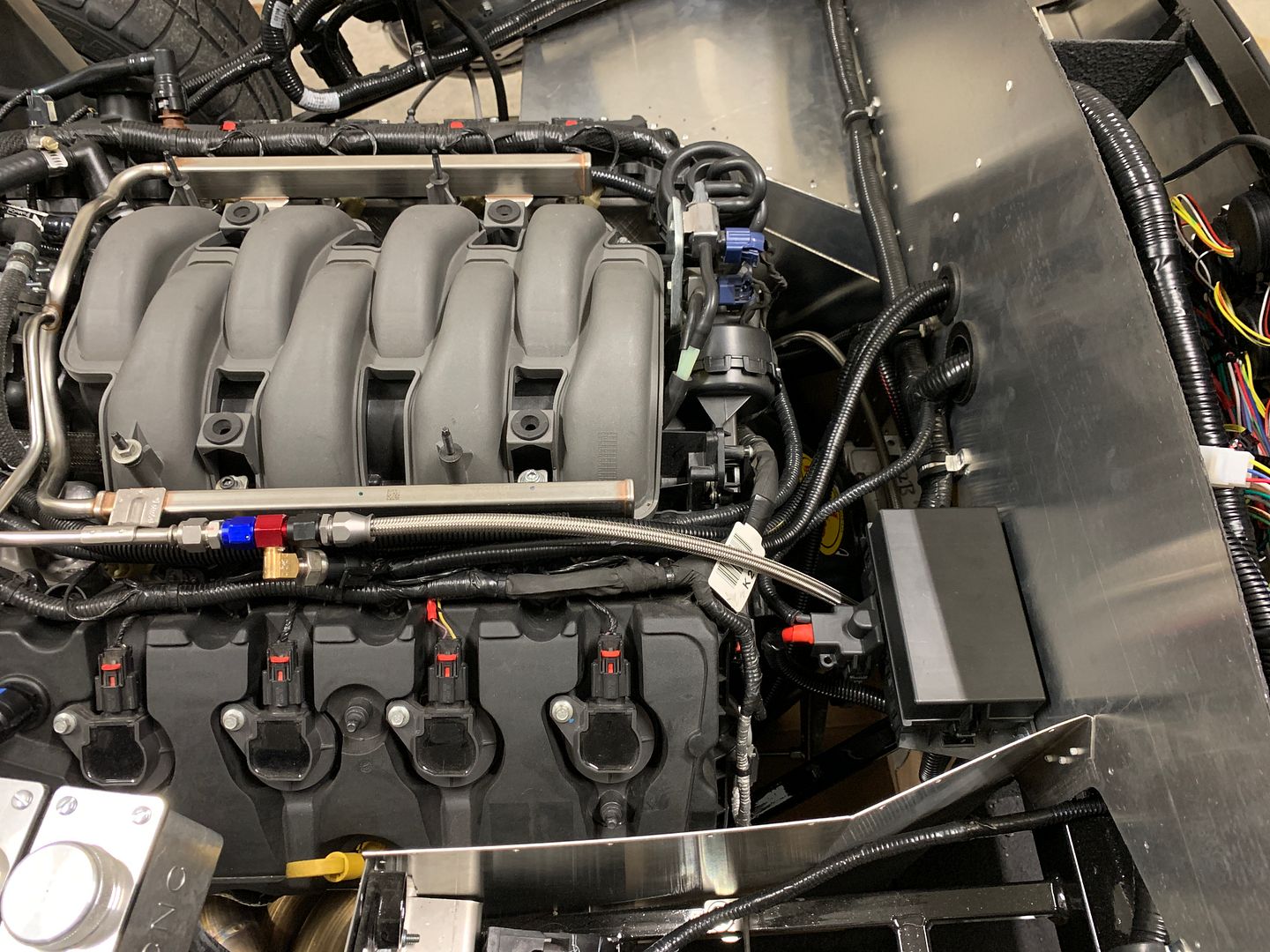 The rest I'll take care of with other work behind the dash.
Sent from my iPhone using Tapatalk