Pedal box installation time, and this part is spread out over multiple days while other parts of the build interface with it.
The Mounting of the Pedal box is fairly straightforward, 4 bolts with locknuts hold the Front (vehicle Front) Mount in place, and two bolts mount through frame members to secure the rear mount (vehicle rear). The mounts are supposed to mount onto the Pedal Box prior to installation in the DS Footbox, but I installed the Front Mount first, then worked on the Pedal Box assembly. You can still get the pedal box in and out reasonably easily if you haven't put all the sheet metal together at the top of the Footbox.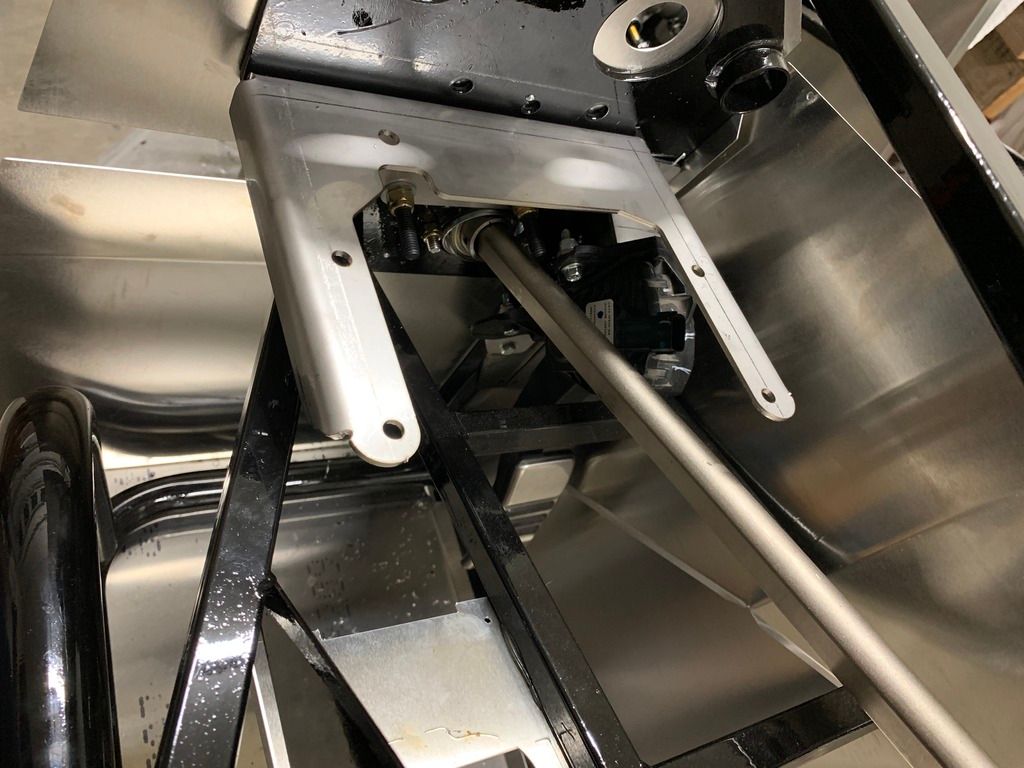 The F5 instructions are not complete, at least the Wilwood Pedal Box addendum on the F5 website, so some small parts of this are interpolations.
Following the instructions I drilled the holes in the pedal box for the brake and clutch switch mounts, and installed those. Fine tuning on those later, after installation. Installed the pedals on the arms just fine, easy peasy. The Clutch quadrant pieces, however, proved to be a challenge and I'll have to do more work on that because I know I don't have it right. I believe there are two pieces missing from the way the diagram depicts it being assembled, and the way I currently have it assembled, it can't mechanically capture the clutch cable. I'll detail that in a later post.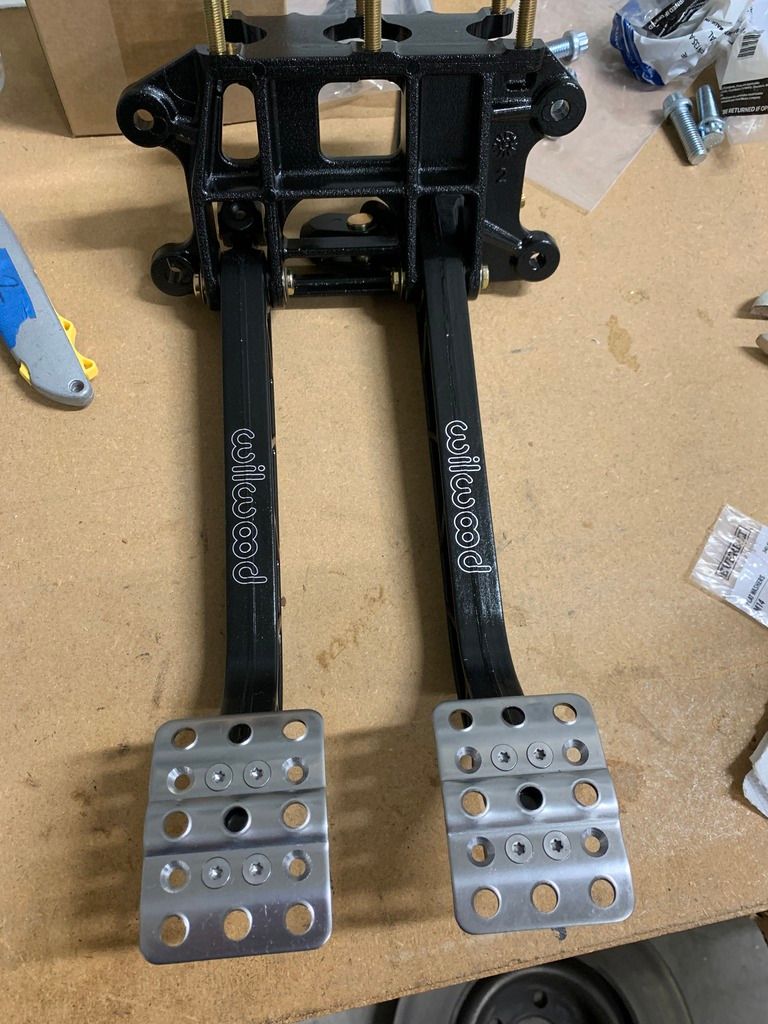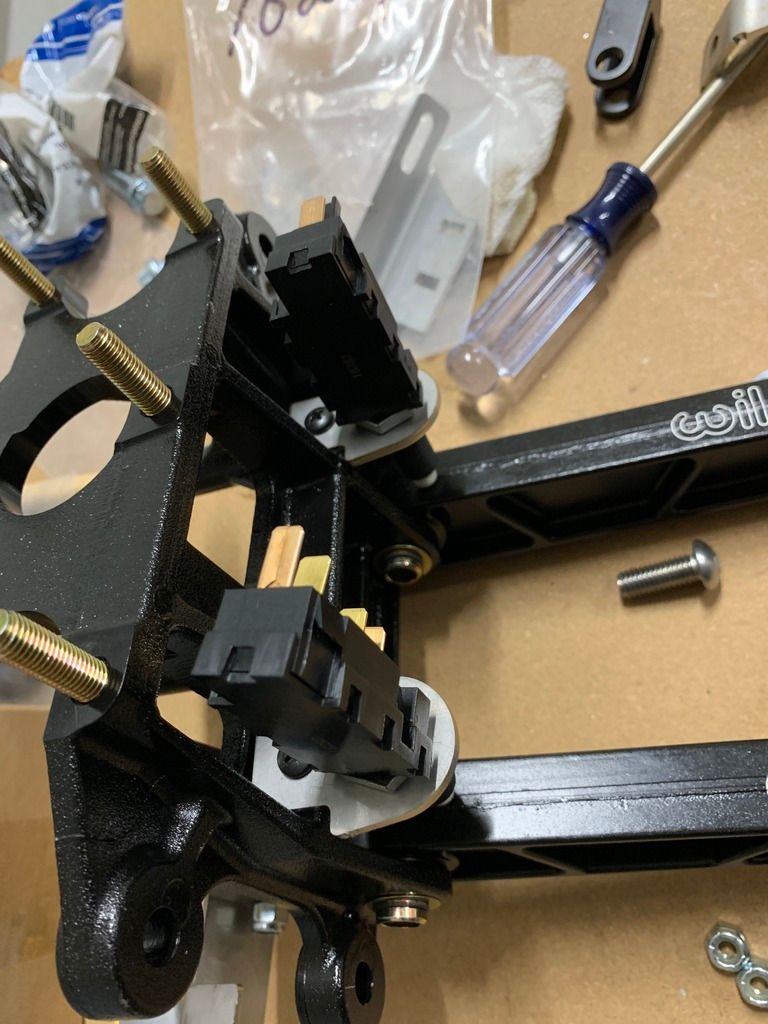 Side note; for me, the Clutch arm switch mount plate position that worked the best is toward the rear of the vehicle, and the brake pedal switch mount plate needed to be on the side of the mount bracket toward the front of the vehicle. I discovered this after installing the Master Cylinders and observing the pedal travel at the desired pedal depth.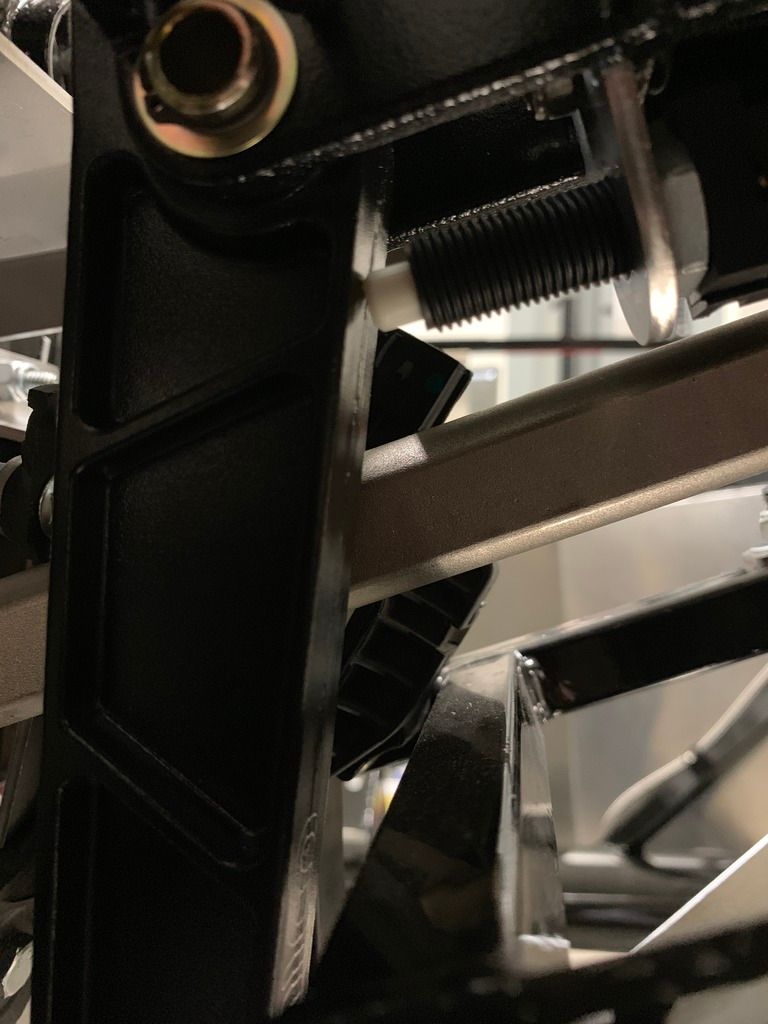 Pedal box assembled, it goes in place, ready for mounting MC's and rear mount. It actually mounts below the bracket, I just have it resting on top for the picture.
Rear mounting bracket goes in place, it get two bolts through the frame and we are almost secure.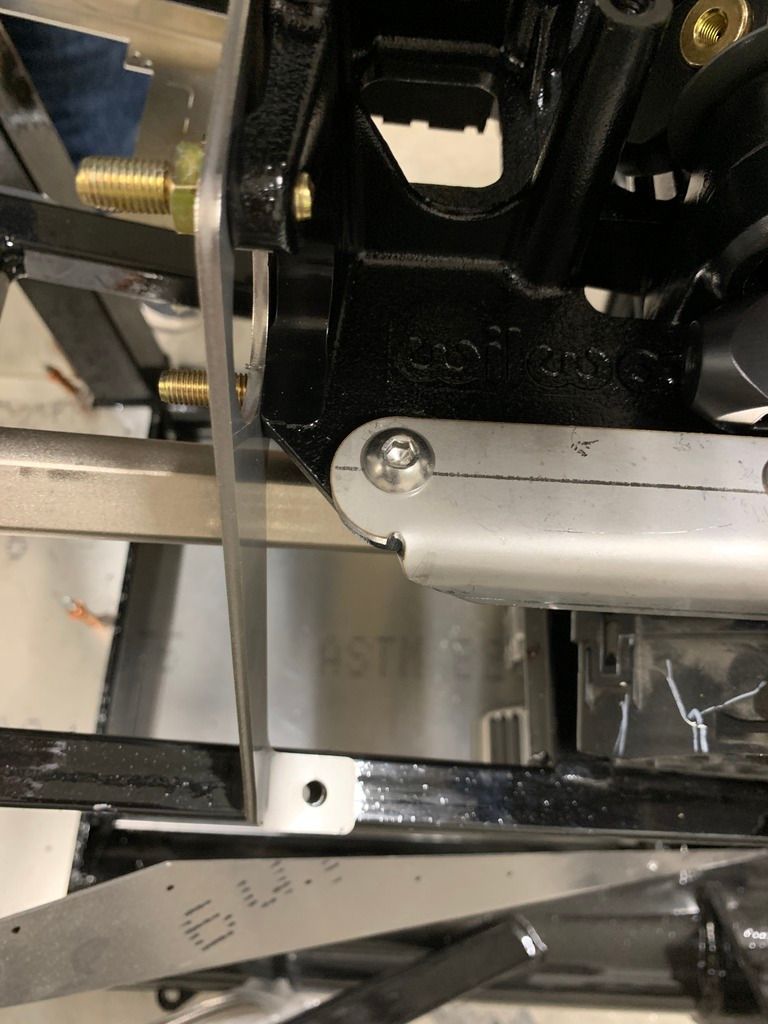 Master cylinder installation goes pretty smoothly, front and rear cylinders per instructions, I only had to uninstall them one time to adjust the balance bar to the recommended width with respect to the pedal arm. I'm sure I'll have to adjust it side-to-Side when I get the brakes completed and bled. Locknuts go on, mounting the MC's and holding the rear bracket to the Pedal Box simultaneously.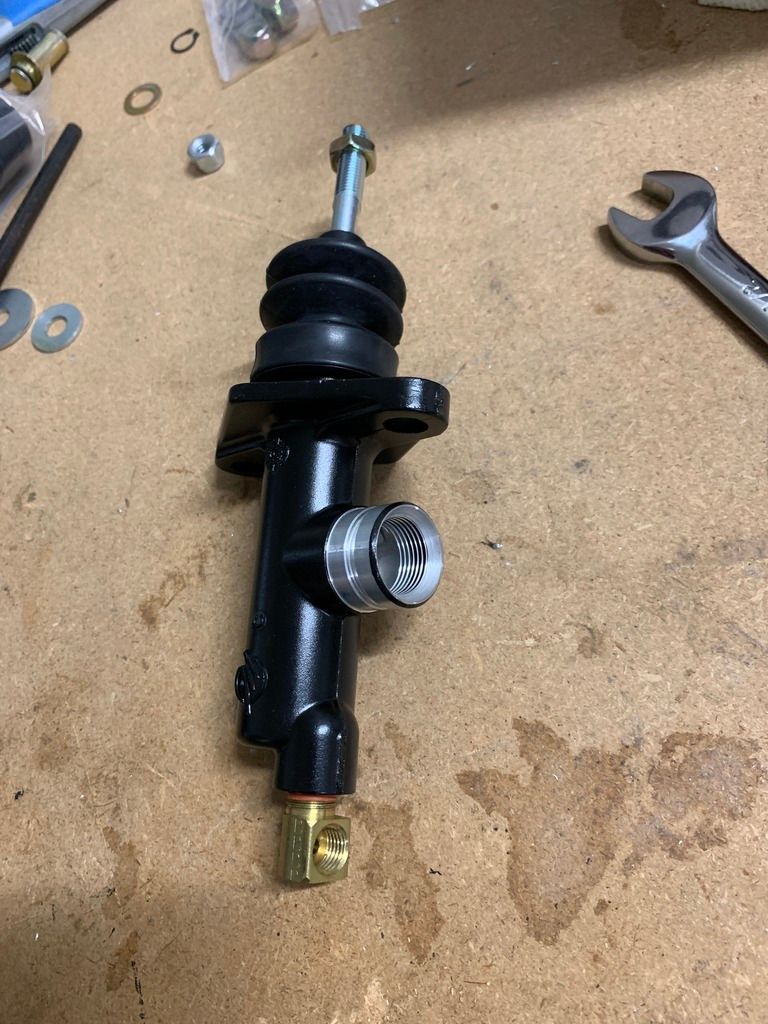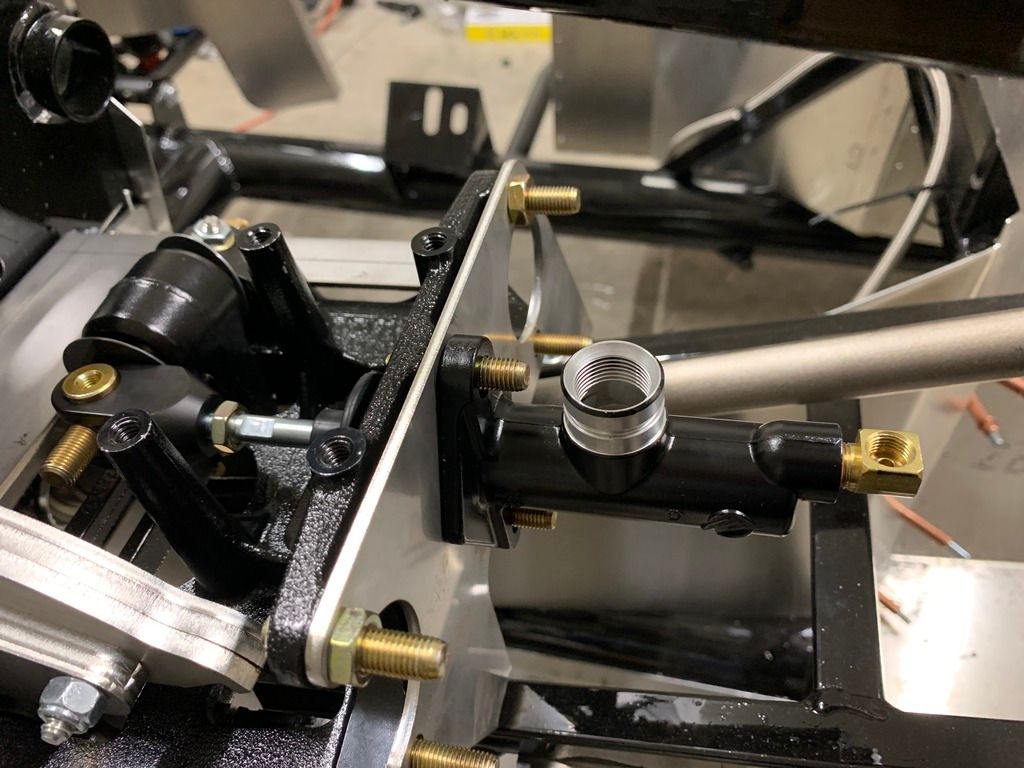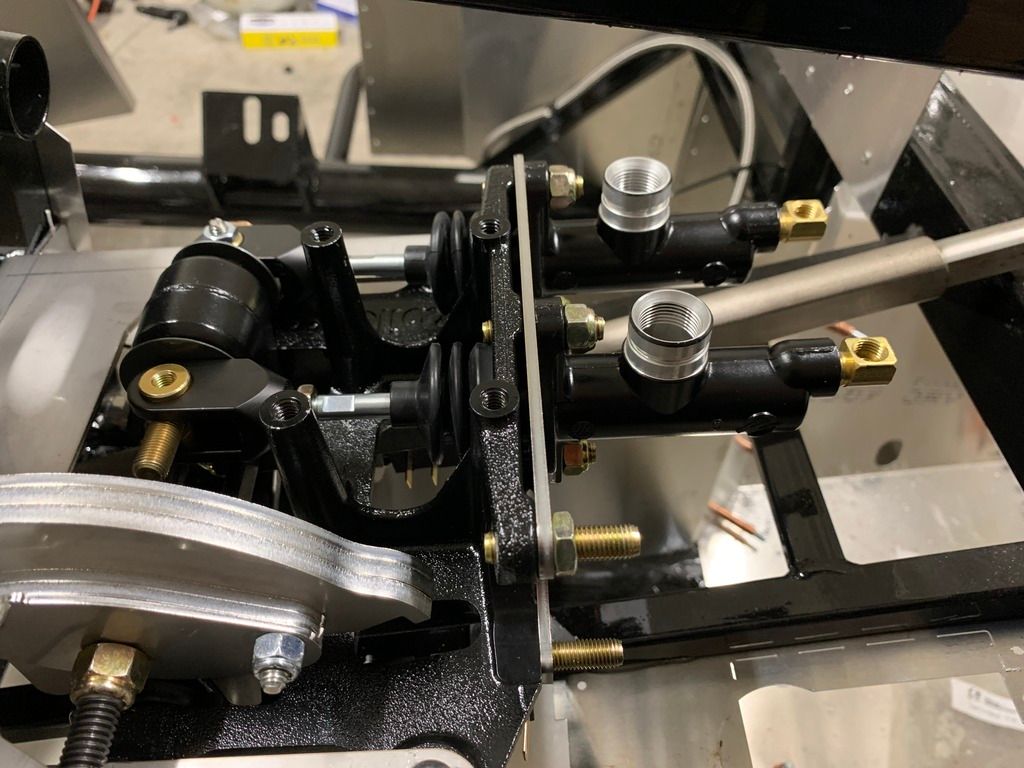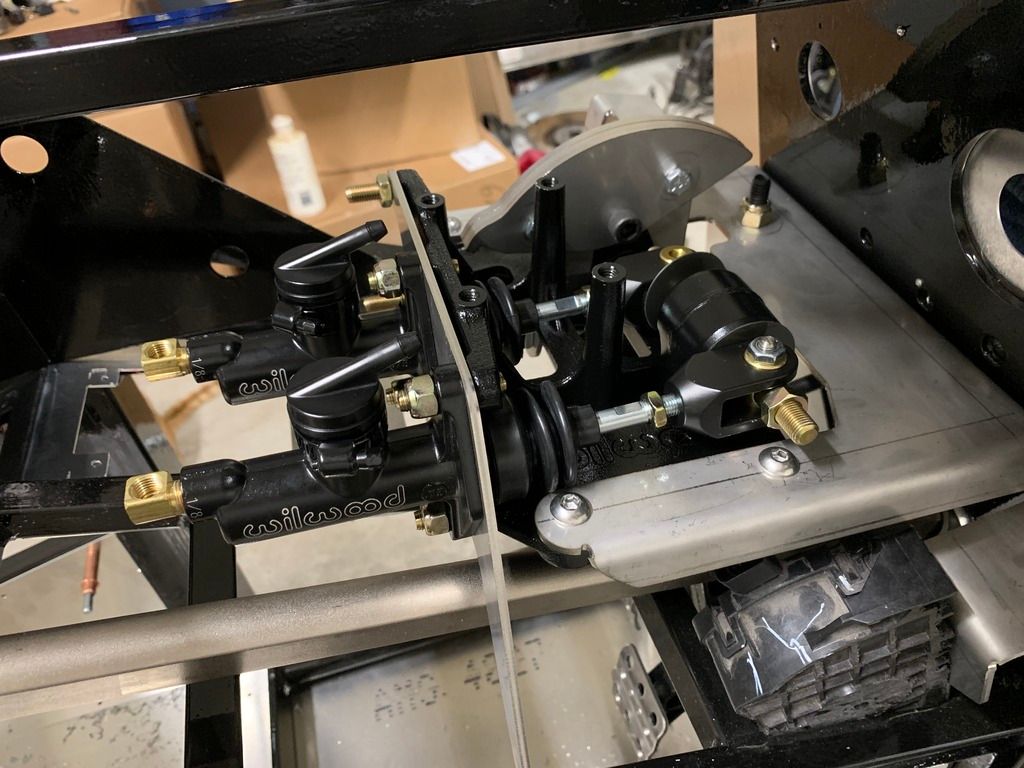 Fittings go on the MC's and temporarily install the supply lines; I'm going to have to figure out a gasket or gland fitting for bringing those supply hoses into the Footbox. Reservoir mounting will come later.
Clearance is getting pretty slim on that accelerator pedal wiring connection, I hope it still makes it in there by the time the car is done.
Sent from my iPhone using Tapatalk