Member
Join Date: May 2016
Posts: 32
Hinge for rear glove box
---
-I was planning to use a piano hinge for my rear glove box between the rear seats but just realized it would not allow the door to clear the carpet when opened.
- I may need to resort to cabinet hinges like edwardb used for his dash glove box.
-Thoughts?
I bought a 4 inch wide piano hinge from McMaster, and then put a 90 degree bend in one side, so that there was about a 1/2 inch offset.
Classic Truck Parts
Item # GBDH47
About $30.00 if I remember correctly.
Don't remember just what these are supposed to fit, but work great for what your wanting to do. and will leave the door flush with the wall.
I think that this style will work for your glovebox. It moves the door away as it opens. Used this on my dash glovebox - had to drill the holes to mount it. It is available in stainless steel.
website:
https://www.guden.com/ItemDisplay/Co...inges?ypos=621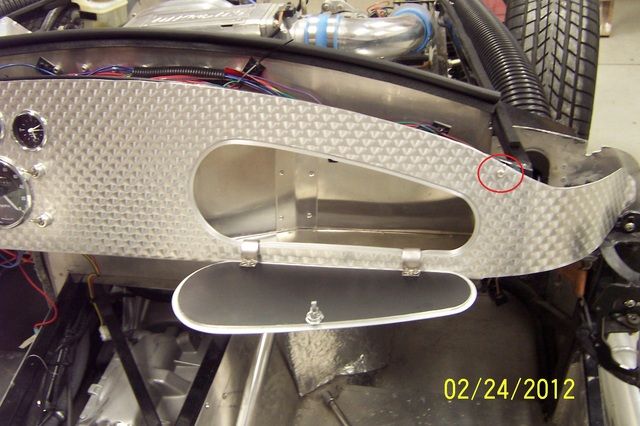 ---
Chas Randolph Sidney, Ohio FFR 6113, '91 5.0 EFI, TFS heads, Comp cam, GT40 Tubular intake, 24lb injectors T5Z w/midshift, 3-link, SAI Mod, TurboCoupe rear 3:55's, 17" Team III's, Picked up @ FFR on 5/5/07, First start 10/5/08, Go Cart 9/27/09, Licensed & Legal 9/30/10. Painted 6/3/12. Graduation 8/21/12. Engine rebuilt & pumped up May '13.
Member
Join Date: May 2016
Posts: 32
Currently Active Users Viewing This Thread: 1

(0 members and 1 guests)