I did something very similar, except I mounted mine in a housing, which pretty much eliminates the 'direct' view of the LED. superbrightleds.com has aluminum housings (
https://www.superbrightleds.com/more...-housing/2039/
) for the LED strips. I GENTLY bent one to match the hoop bend, put some 3M double sided sticky foam tape on the back, and mounted it with 3 rivets just for good measure. The LED strip goes inside the aluminum housing, and then a nice plastic lens snaps in place to protect it. I actually did the same in the front and rear of the engine compartment.
---
If Brute Force doesn't work, you're not using enough of it.

Bought a partially completed MK4
The Basic Stuff: MK4 Complete Kit #8439.
The Extra Stuff: Wilwood's, 17" Halibrands, Stainless Brake/Fuel Lines, Breeze shroud & Battery mount,
The Old Fart Stuff: Heater, Seat Heaters, Footbox Fresh Air, Stereo, Keyless ignition, Power Steering, Hyd Clutch
The Young and Dumb Stuff: 427w Dart, TKO600, 3 link Moser M9/Ford 9", 3.5:1, Eaton TruTrac Posi
---
Last edited by Boat737; 02-17-2017 at

03:24 PM

.
Sneak Peak
---
The build is basically complete. Title and registration are still ahead, and finalizing adjustments like alignment, ride height, etc. Plus I actually will get to really drive it! But the build is done. No more parts and no more items on the list. Everything is working as it should. Dropped it off the jack stands and next step is a trailer ride to downtown Detroit Cobo Center on Thursday morning. Today I applied a coat of Zaino (what else?) Z-2 PRO Show Car Polish. Nothing like putting on a coat of polish and wiping it off to see your paint up close. All I can say is Rick just knocked it out of the park. Here are a few sneak peak pics. Still just garage lighting and a little natural light through the windows. I had the garage door open earlier in the day (60 and sunny, record for Michigan) and the sun hitting it takes it to another level. To say I'm happy with it is an understatement.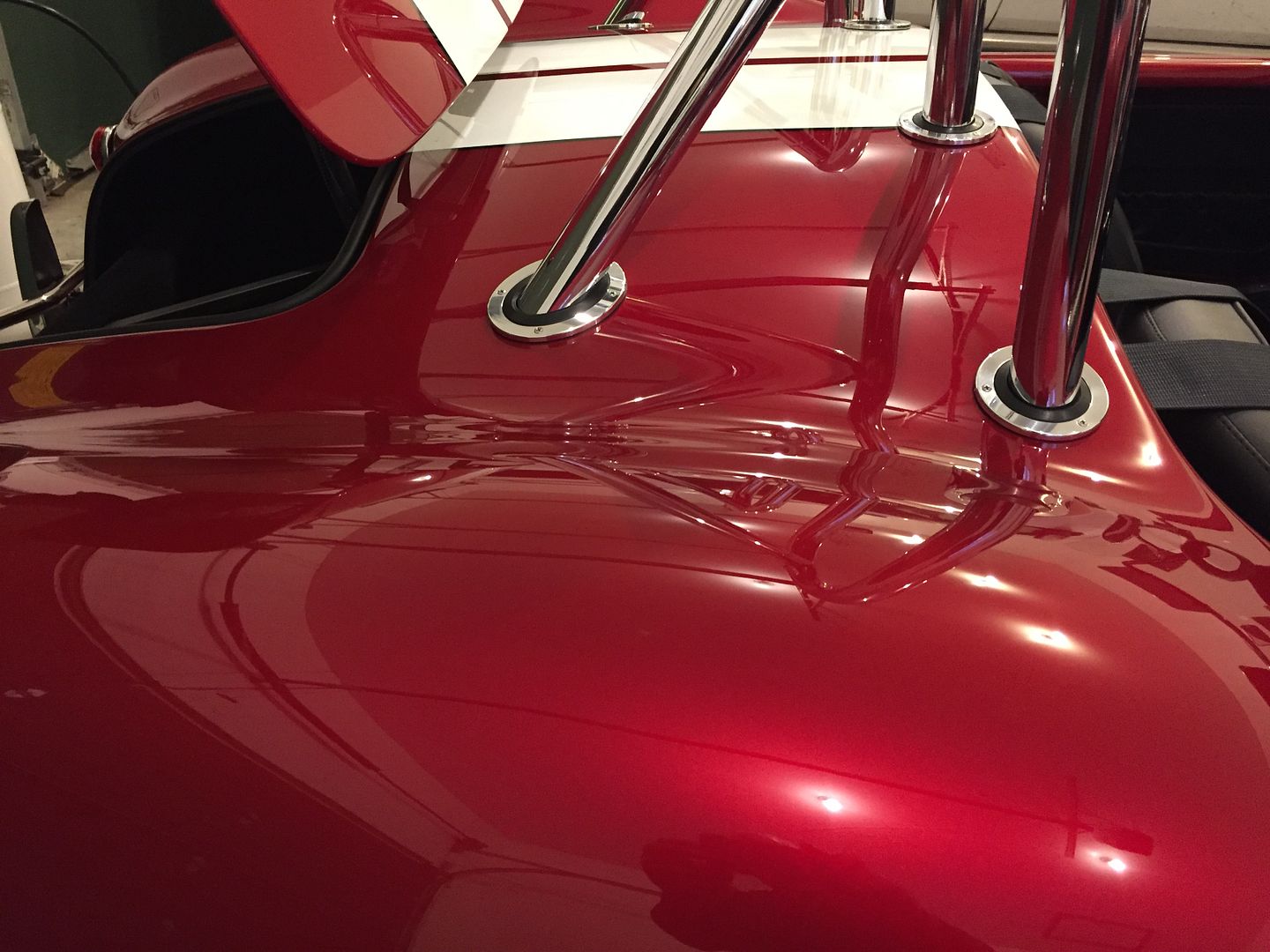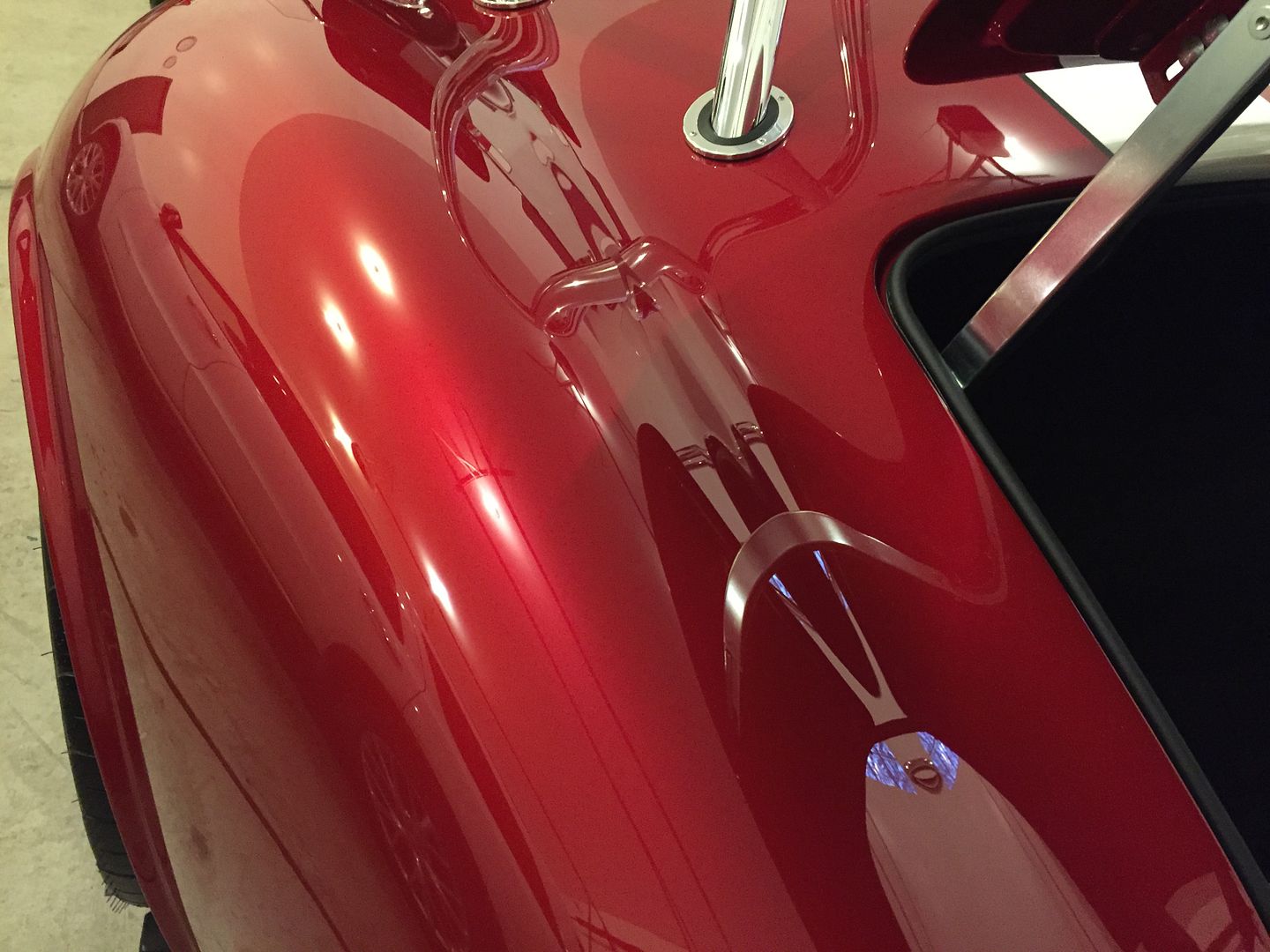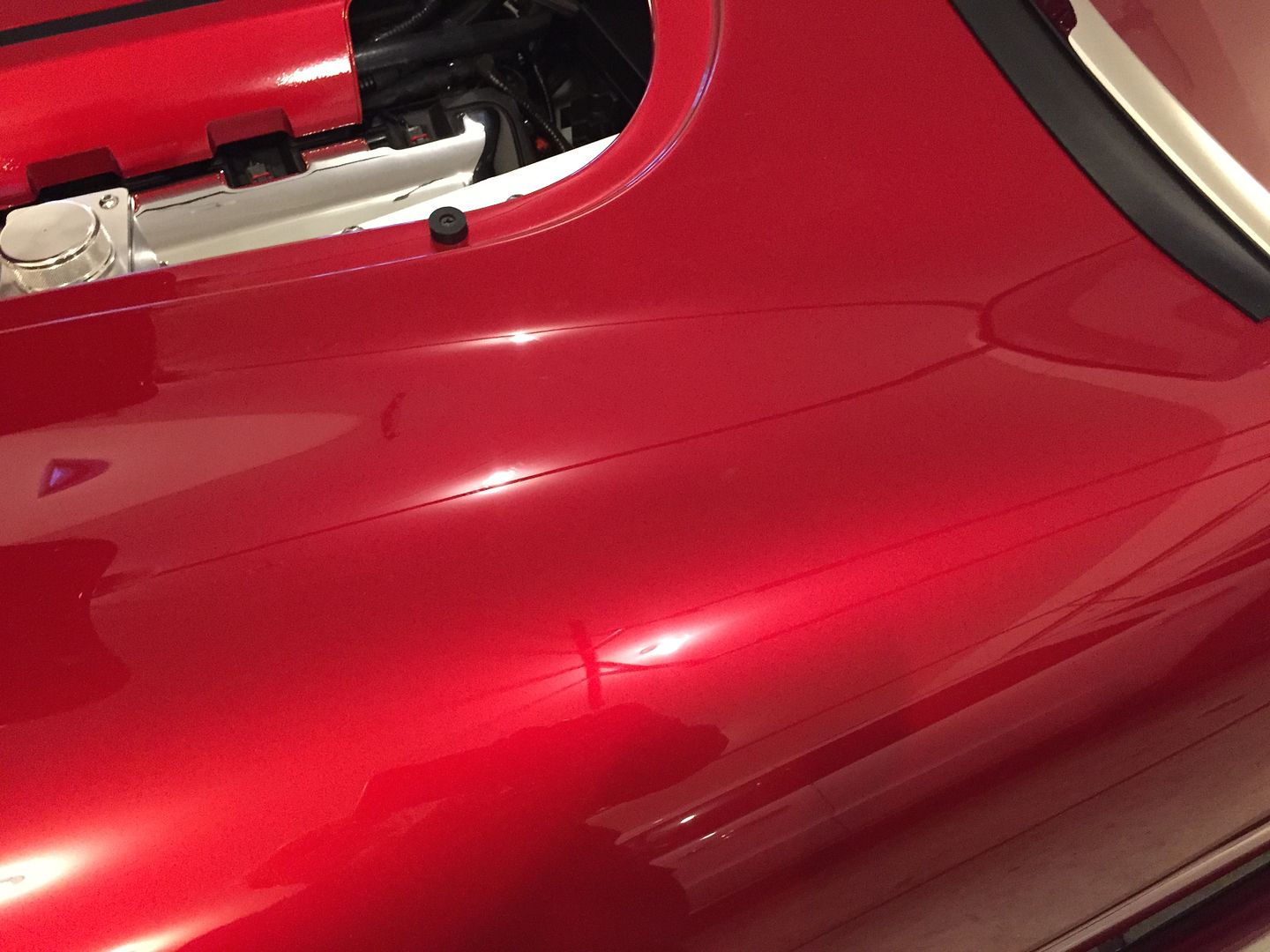 I'll post some final pictures in the display from Autorama this coming weekend. Speaking of 60 degrees and sunny, cranked up #7750 and went for a nice cruise around noon. I don't recall ever getting to do that in February. It ran and drove great like it always does. Can't wait to do the same with #8674, but realistically that's a couple months away at least.
---
Build 1: Mk3 #5125. Sold 11/08/2014.
Build 2: Mk4 Roadster #7750. Deliv: 09/09/2012. Legal: 03/30/2015. Red/white club (again). 2015 FFR Open House "Best in Show"
To view links or images in signatures your post count must be 10 or greater. You currently have 0 posts.

Build 3: Mk4 Roadster 20th Anniversary #8674. 03 of 20. Deliv: 08/05/2015. 2015-2016 Coyote.
To view links or images in signatures your post count must be 10 or greater. You currently have 0 posts.

Junior Member
Join Date: Oct 2012
Location: Grand Rapids, MI
Posts: 23
Paul,

I'm planning on Autorama on Saturday with friends. Your car is certainly the main reason to attend. Looking forward to seeing it again.

Looks stunning from the photos you've included.

Jim
Currently Active Users Viewing This Thread: 3

(0 members and 3 guests)